If you've been looking to buy an SUV in the price range of  20 to 30 lac rupees then you have come to the right place. Here is a list of some of the most popular SUVs you can buy in Pakistan within the 20-30 lac  PKR price range.
2nd Generation Toyota Land Cruiser Prado
The 2nd Generation Toyota Land Cruiser Prado (J90) was introduced all the way back in 1996. The Land Cruiser Prado is a front engine four wheel drive 7 seater SUV that was designed not only to be a compact SUV but also to conquer harsh off-road conditions. The 2nd Gen Prado is available in 2 body styles a normal 5 door SUV and a smaller 3 door SUV. The 5 door is available in a TX and TZ variant while the 3 door is available in an RX and RZ variant. Within this price range, you can usually find  2nd generation Toyota Land Cruiser Prados equipped with features such as front electric heated seats, climate control, leather upholstery, sunroof and electric powered mirrors. The 2nd Gen Prado also had a multitude of engine options including four different 3.0l Inline-4 diesel engines (turbo and non-turbo), two petrol engines; a 2.7 Liter Inline-4 with 150bhp and a 3.4 Liter V6 with 177bhp, and a couple of more depending on the market. You can find a 5-door Toyota Prado TZ for around 23-27 lac PKR.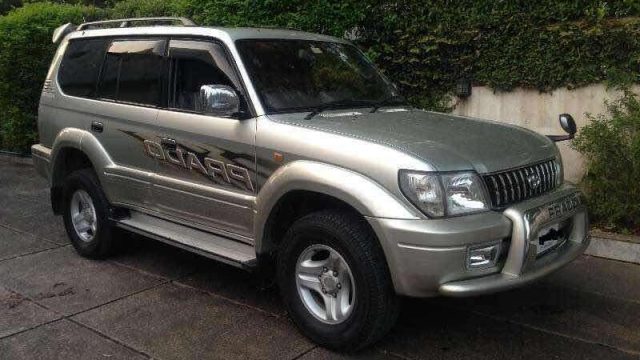 1st Generation Honda Vezel
The Honda Vezel was first introduced in 2013 in Japan. Honda Vezel is also known as the Honda HR-V in other regions of the world is a front engine front/all-wheel drive compact SUV/Crossover. The Vezel features a fairly modern and unique design language that has styling cues that are reminiscent of other notable Honda models such as the tenth generation Civic and even Honda's hybrid supercar the NSX. The Vezel is available with a single-engine option, that being a 1.5 Liter Inline-4 that produces 130bhp, in the hybrid version that power output is increased to 160bhp. The  Standard features on the S variant include power and heated door mirrors, automatic climate control, 8 airbags, stereo speaker system, power windows, power steering, cruise control and power lock doors. Higher end variants include leather upholstery and satellite navigation as standard. A Honda Vezel Hybrid Z with around 30,000km can be bought for around 28-29 lac PKR.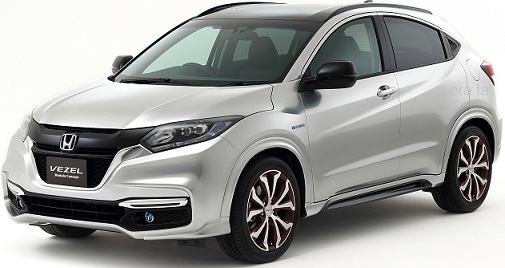 Toyota Surf
The Toyota Surf also more commonly known as the Toyota 4Runner is a front engine four-wheel drive SUV that was based on the underpinnings of the larger Land Cruiser Prado. The 1st generation Surf was introduced in 1995 and was meant to compete with other SUVs such as Nissan's popular Pathfinder. The Surf came with a choice between two engines those being a 2.7 Liter Inline-4 and a 3.4 litre V6, this came mated to a 5-speed manual transmission or an optional 4-speed automatic. Standard features include power steering, power lock doors, a stereo speaker audio system, air conditioning, and a tachometer. Features on the SSR-X include power windows. Features on the higher end SSR-G include leather upholstery and a sunroof. Options include climate control, satellite navigation and front electric and heated seats. You can find one of the more recent examples of the Toyota Surf driven around 100,000km for close to 20-22 lacPKR.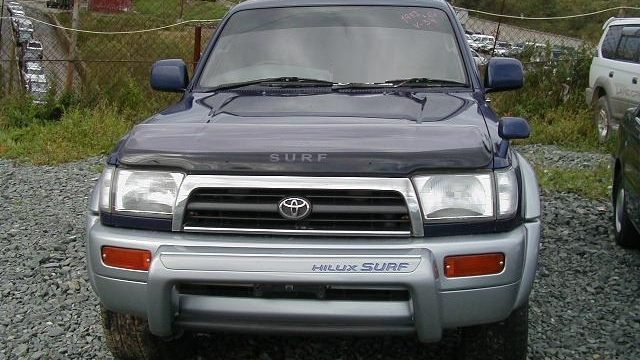 2nd Generation Honda Crossroad
The 2nd generation Honda Crossroad was introduced in 2008. the Honda Crossroad is a front engine front/four-wheel drive mini SUV. The 2nd Honda Cross Road was the replacement for the Honda HR-V in the Japanese market and was succeeded by the Honda Vezel after production ended just two years later after its introduction in 2010. The Honda Cross Road was available in 3 variants 18L, 20X and 20Xi. Engine wise there were two options a 1.8 liter inline-4 with 140bhp and a 2.0 liter inline-4 with 150bhp. The Honda Crossroad features reasonable exterior dimensions for a mini SUV with a 7 seater layout with ample interior space. Standard features include automatic climate control, multi-information display, power windows, power steering, power lock doors, power mirrors, multifunction steering wheel and a stereo speaker audio system. Features on the higher end Xi model include satellite navigation, a power moonroof, and leather upholstery. You can find a Honda Cross Road for anywhere between 23-26 lac PKR.