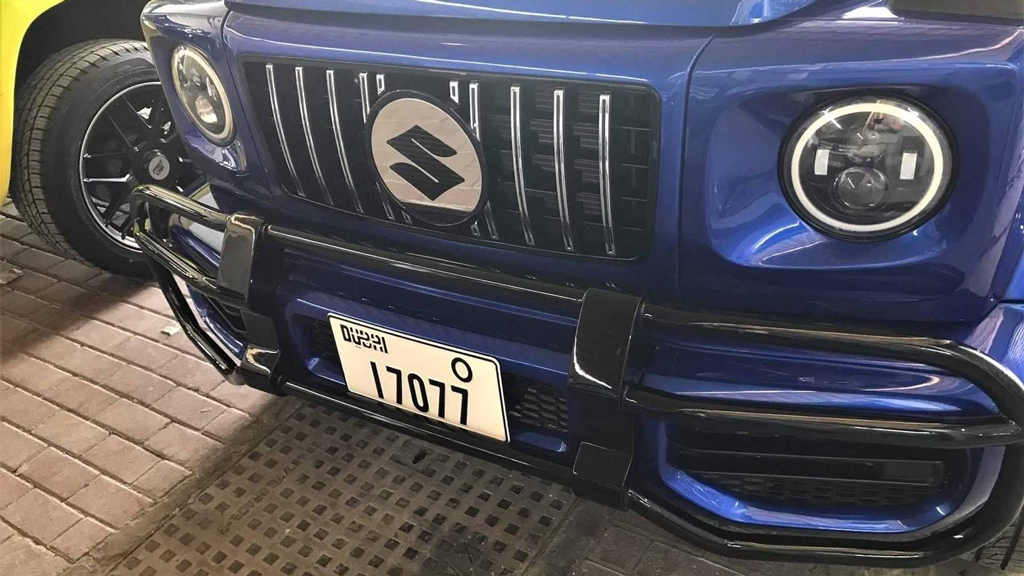 SUZUKI G-IMNY: G-Wagon inspired Jimny
Every now and then we see enthusiasts convert and modify their cars to match something they really want but can't afford in reality. More often then not these implementations are half baked and they don't look convincing, to say the least. But not all such project flush the money down the drain and things actually turn out to be great sometimes. And this is exactly what a garage somewhere in UAE has done. Someone simply decided to put a complete replica body kit of Mercedes G-Wagon and put it on a Suzuki Jimny.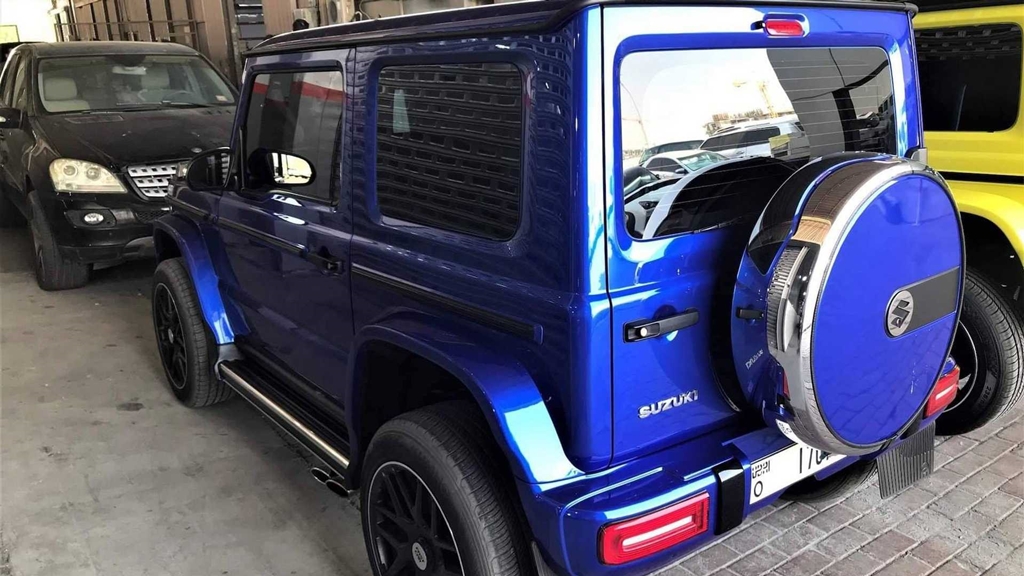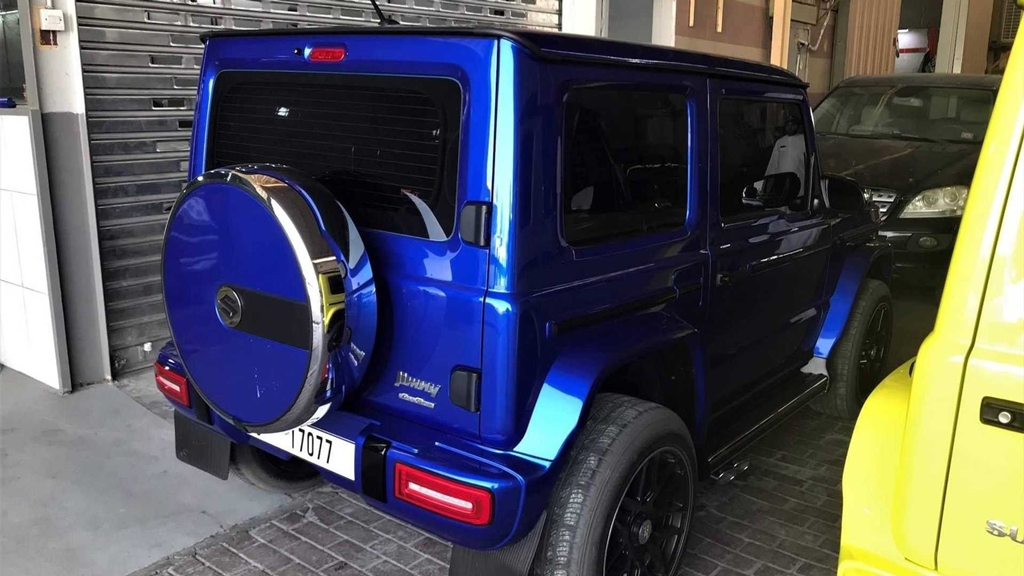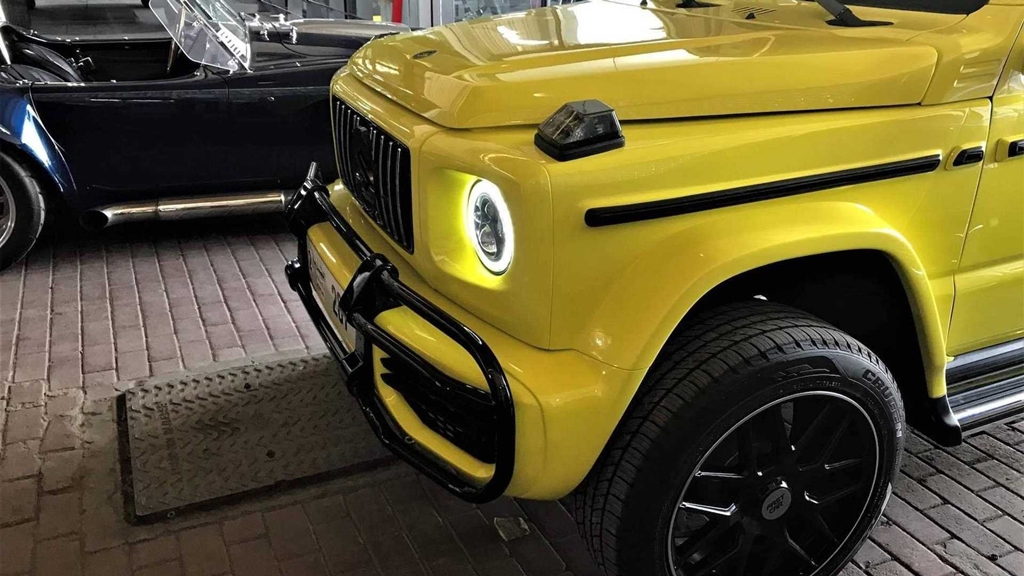 Now don't get me wrong but ever since the launch of new Suzuki Jimny most of the times this car made headlines was due to its boxy design somewhat resembling a G-Wagon. But nothing else seems to special about this vehicle. That aside lets come back to the original topic and have a look at this masterpiece which I wish I could get my hands and drive all day. It's simply that beautiful.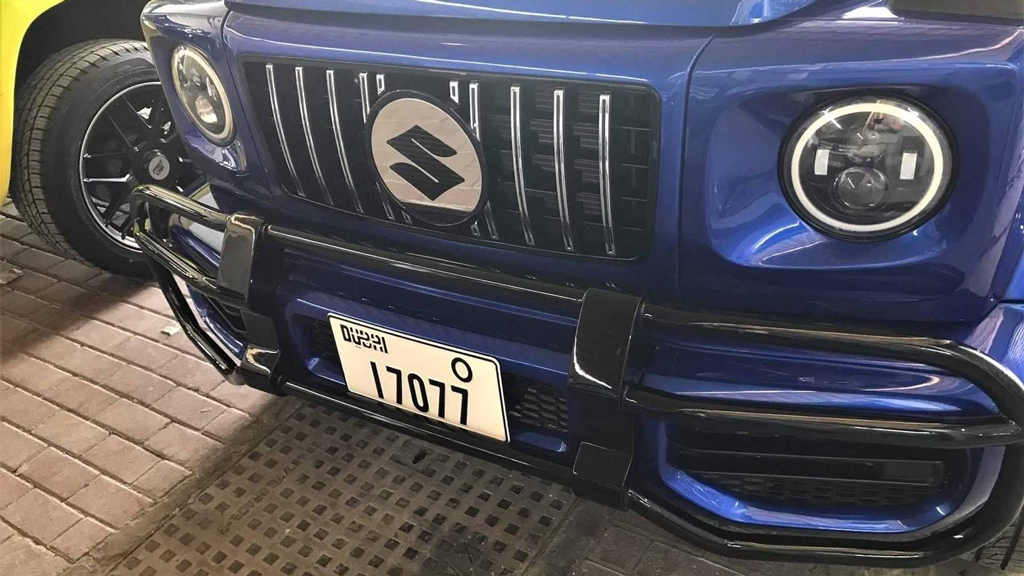 At the front, you can see high def circular LED rings which are the exact same as the ones you see in the Mercedes along with the front grill with the little caveat that there is a Suzuki logo instead of a Mercedes one. Though as expected the logo is inspired from the G-Wagon along with indicator humps on the bonnet. You also get to enjoy the wide and flared wheel arches which gives this tiny Jimny a much more muscular stance. The bigger glossy alloy gives it a gangster look while the little details like black front metal-guards and side rubber strips make it feel like a premium small SUV. Adding the cherry on top is the side exiting exhausts pipes which just blow my mind away. Though the sound will nowhere near the fire breathing V8 of G-Wagon still it's a nice little touch to enhance the overall appearance of this G-imny.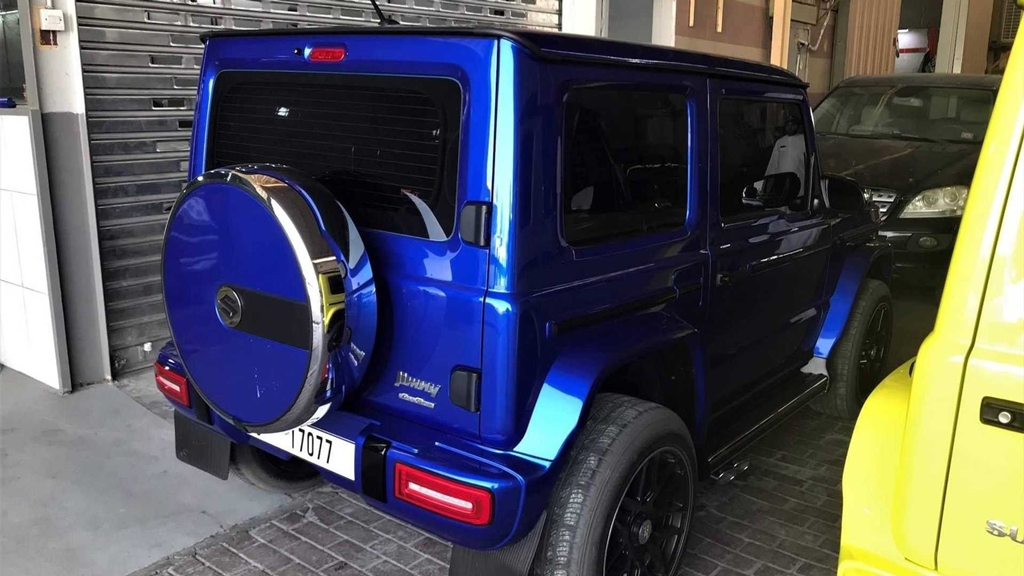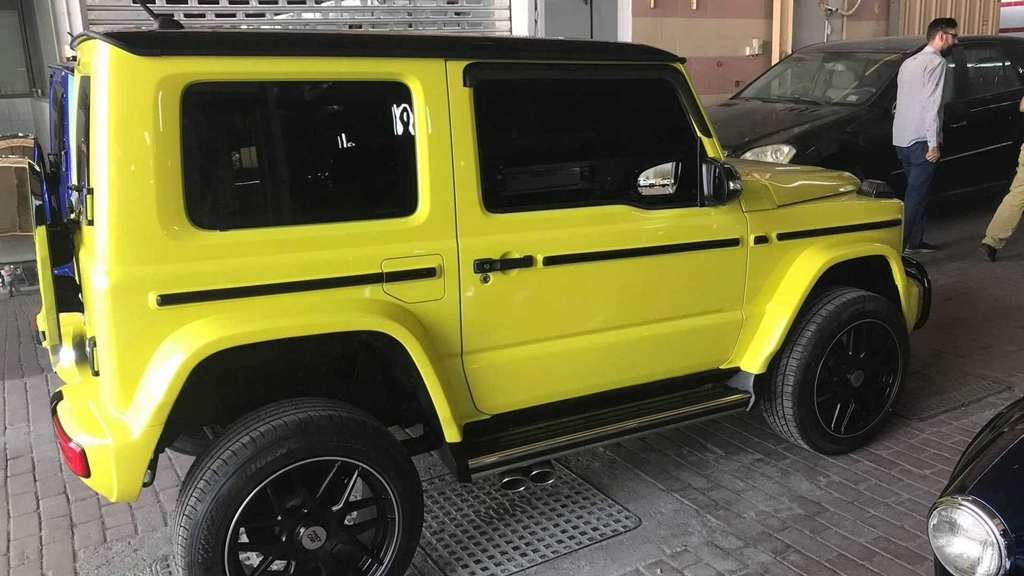 In terms of performance we don't have any information yet but as of now think of it as just a cosmetic overall and don't expect this tiny 1.5L based vehicle to have got a considerable amount of performance-boosting mods. So the owner will probably be not going as fast as the original G-Wagons which as standard come with a 4.0L engine and can do 0-100 in around 6 seconds which is considerably fast by any standards. Also, this is not the first time we have seen Jimny being G-Wagonfied and last year there was a kit available for the Suzuki Jimny to convert it to resemble the last-gen G-Wagon. You can see the pictures below to see it in action along with with side the real deal.