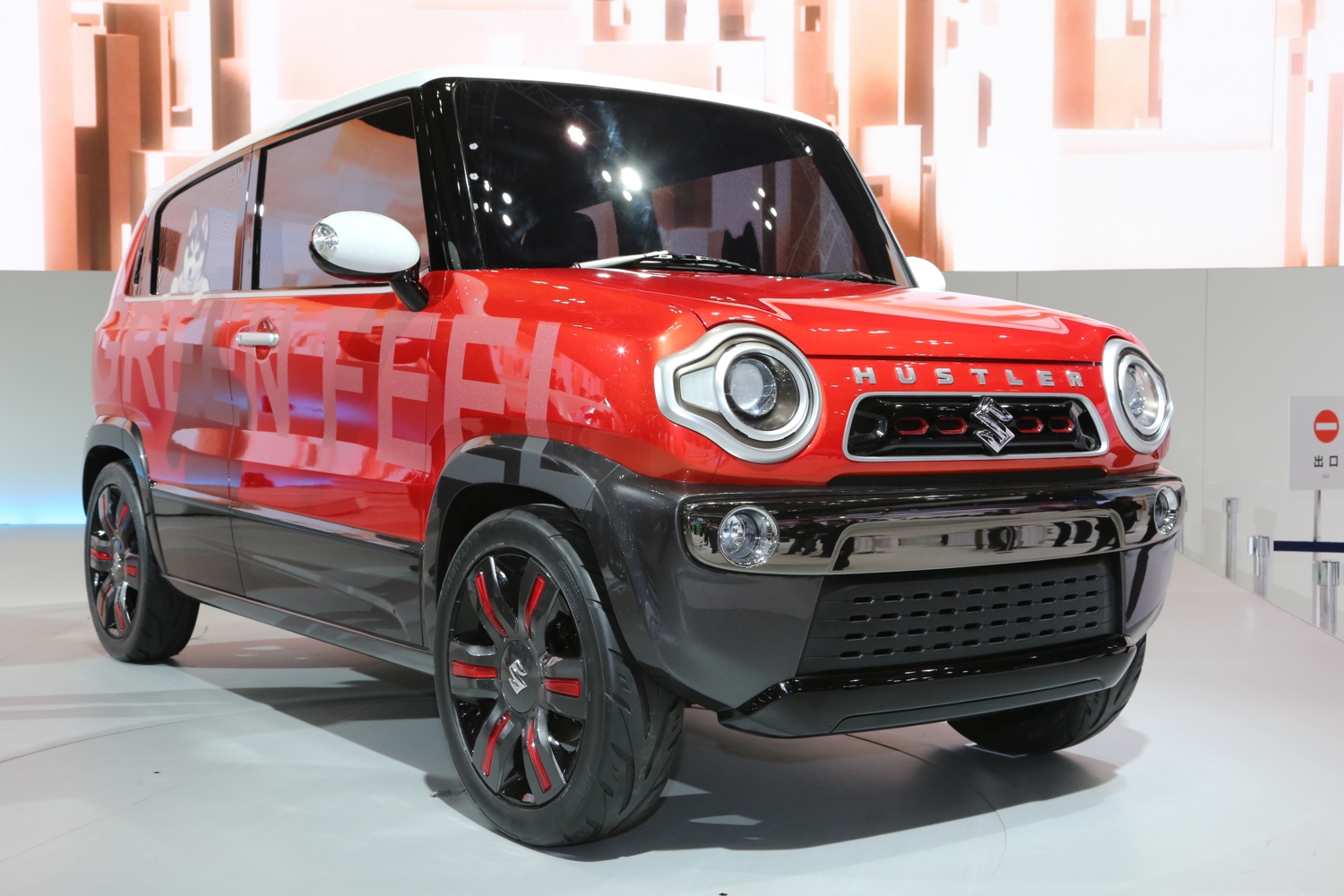 Suzuki Hustler mini SUV launched in Japan
Sometimes, when driving on local roads, cars with good ground clearance such as Suzuki Cultus, even hugs the ground and then there's a lack of pull power in the car when climbing bridges or elsewhere. But not everyone can afford an SUV, Suzuki in Japan has launched just such a mini-crossover SUV which is the combination of two cars; small hatchback and an SUV.
Called the Suzuki Hustler, it is a Kei car launched only for Japan for 1.048 million Japanese Yen (1,055,302 PKR) to 1.334 million Yen (1,343,295 PKR). Available with both 4wd and 2wd, the 660cc engine produces 52 PS and 63 NM of torques, while an impressive fuel efficiency rating of between 23.4 km/l to 28 km/l depending on the driver's style.
There will also be a turbocharged 660cc engine with three cylinders while power output will be amped upto 64 PS and 95 Nm of torque and a fuel efficiency of 25 km/l to 26.8 km/l.
Personally, we think this is a pretty fun little car and will have a huge appeal amongst young buyers.