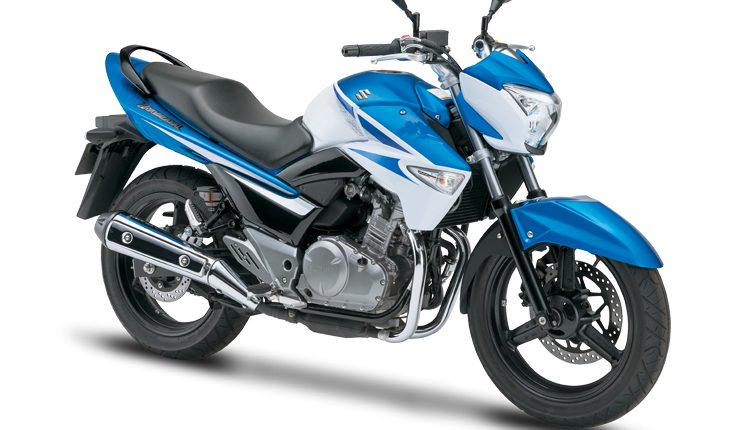 Suzuki Inazuma 250: An Expert Review
Today we are doing an expert review of Suzuki Inazuma 250 bike. We will also give a detailed comparison of this bike with its competitors, i.e., Honda CB-250F and Benelli TNT25.
Price: 
The launch price of this bike in Pakistan was Rs6 lacs, and it went up to Rs9 lacs. However, the bike has been discontinued in the country.  
Suzuki Inazuma 250 Engine: 
The bike has a 248cc engine with double cylinders, which means it has two bores and two pistons. The smoothness of this bike has increased due to two cylinders. Furthermore, you can increase the sound of these cylinders by installing aftermarket exhaust.
Moving forward, the engine of this bike has a single cam rod/overhead rod.

Comparison with Honda CB-250 F and Benelli TNT25
If you talk about the engine, Benelli TNT 25 and Suzuki Inazuma 250 have liquid cool engines, which means they have proper radiator and needs coolant in it. This factor increased the life of the engine to a very large extend. Meanwhile, Honda's bike is air and oil cool, henceforth, Suzuki and Benelli have more reliable engines as compared to Honda.
Coming to vital features of these bikes, Suzuki and Benelli have sensors in their side stands, increasing their safety, while this feature is not in Honda 
As mentioned earlier, Suzuki has two-cylinder heads, while the other two have one-cylinder units.
Furthermore, all three bikes have a naked street style, while Benelli has best looks among three as it has LED front and taillights and relatively modern design.
If you come to the weight, Suzuki's bike is heaviest one with 183-kilogram wet weight, while Benelli has 159kg. The wet weight is the weight of a bike after a full tank of fuel and engine oil in it.
Suzuki Inazuma Fuel Average: 
The Suzuki Inazuma has 13 liters fuel tank capacity, while Benelli has 17 liters storage. As both bikes are EFI, henceforth, they give an average of 25-32 kilometers per liter.
If you talk about Suzuki bike specifically, you will get an average of 28-30 kilometers with Hi-Octane.
Brake System: 
Suzuki Inazuma has non-ABS disc brakes in front and rear wheels. The brake in front wheel is double piston caliper, while it has a single-piston caliper at the back wheel.

Handle Bars: 
The shape of this bike's handlebar is quite chic because it is mounted on two forks. These forks do look good, but they make handlebar bit heavy while maneuvering.

Features: 
The bike has engine kill/self-start switch, while on the left-hand side of the handlebar has dipper, high/low beam, indicators, and horn switches.

Instrument Cluster: 
If we come to its instrument cluster, it has a broader shape with all engine-related lights along with catalytic converter light in it. The bike's RPM meter is analog, while the speedometer is digital.
The missing feature of this bike is that it does not show engine temperature gauge on the meter.
Front Lights: 
The company has given two small parking halogen and one large halogen bulbs as front lights. The large bulb has a high and low beam option.

Gearbox: 
The gearbox of this bike is very soft and smooth. The gear changing is perfect. The first gear of this 6-speed transmission is down, while five others are applied upwardly.
Furthermore, the pick of the bike is very good at all gears.
Ride Posture of Suzuki Inazuma:  
The riding posture of this bike is straight and comfortable because its handlebar is a bit higher as compared to its competitors. Meanwhile, the seat cushion is very soft and comfortable and suitable for long rides.
Negatives: 
The most prominent negative aspect of this bike is that its side mirrors start to get foggy due to vibration at high RPMs.
Suspension: 
The suspension of this bike comes in telescopic front forks, while Benelli bike has inverted-telescopic forks. The inverted ones are stronger and durable because they absorb the shocks more efficiently.
However, the suspension of this bike is excellent and does not give many jerks over potholes.
You can buy Suzuki Inzauma from PakWheels Used Bikes Section.
Watch Video of Suzuki Inazuma 250: 
Recommended For You: Yamaha R1 Detailed Review, Price, Specification & Features