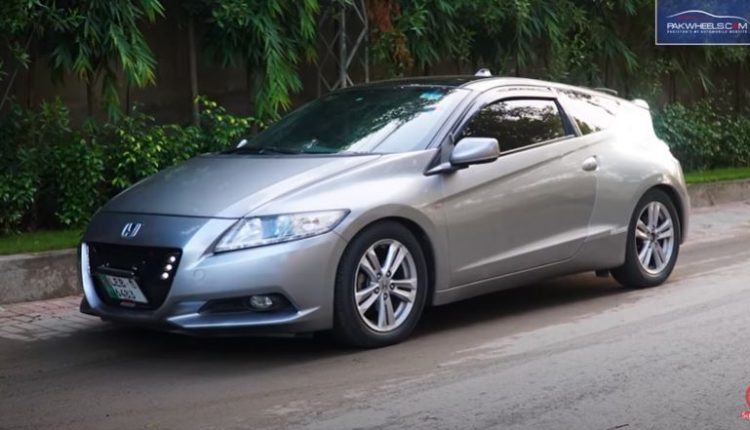 Honda CR-Z 2010: An Owner's Review
Today, PakWheels is presenting an owner review of Honda CR-Z. The under-review car is a 2010 model, imported in Pakistan in 2014 and has 2015 registration.
You can also buy Honda CR-Z 2010 from PakWheels Used Cars Section.
Purchase and Price: 
The owner bought this car in March 2020 at a price of Rs2.1million. Talking about the decision behind buying this car, she said that she couldn't find any other vehicle with this many options in her budget. "The other options were second-hand Honda Civic Reborn or Honda City-manual," she said. The owner also said that Honda CR-Z gives more horsepower, good speed, sports car look, and additional features; henceforth, she went for this car.  
Engine: 
The car is semi-hybrid and has a 1500cc engine.

Resale Value: 
Talking about this aspect of the car, the owner said this is a particular kind of car, and not everyone wants to buy it. She thinks that it will take her time to sell it. "I do realize that I will face difficulty in selling this car in the future," she said.
Honda CR-Z Fuel Average: 
The car gives 12-13 kilometers/liter with AC within the city, while its long route average also stays around 13-13.5 kilometers per liter.
Road Clearance: 
The owner said she has not faced any issue of road clearance as yet, because there are no speed breakers in her route.
Main Features: 
The car has a panoramic sunroof, leather seats, six airbags and steering controls. The infotainment system comes with Apple CarPlay, which is an excellent benefit for the owner.

AC Performance of Honda CR-Z: 
According to the owner, the AC works fine overall, but due to the panoramic roof, its cooling is not up-to-the-mark in Summers because of excessive heat. "If you cover the glass roof, then AC's performance gets better," the owner said.
Negatives: 
The back seat of the car is not-at-all spacious as a child may sit on it, but it is not made for adults. Furthermore, it is hard to get on the backseat because it is a two-door car.

Trunk Space: 
The car has spacious trunk space, and with folding rear seats, space can be increased further.
Parts Availability of Honda CR-Z: 
The owner told us that parts of this car are readily available, but their prices are quite high.
Final Verdict: 
The owner is quite happy with the car and will buy this vehicle if given a choice again. According to her, it's a comfortable car with a good speed. The owner said she would recommend this car for others in this budget.
Watch Video: