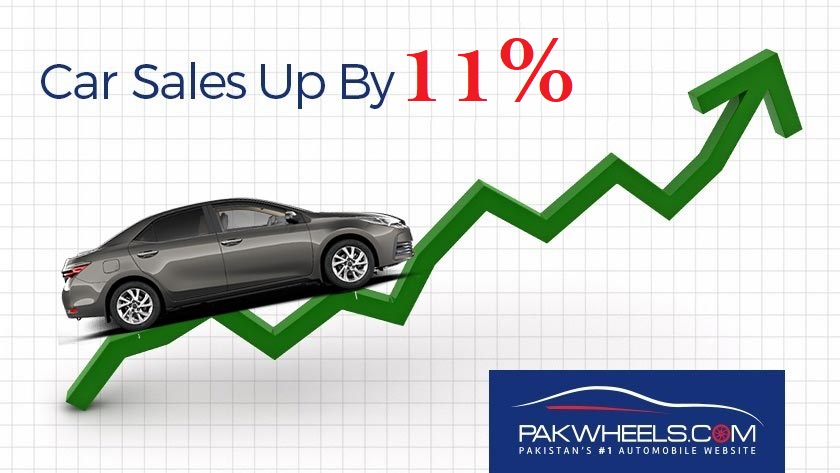 Pakistan Automotive Manufacturers Association commonly known as PAMA has released the sale and production data of locally assembled automobiles for September 2017. The figures show that the sales of Honda cars (City and Civic) just barely went up in September 2017 while comparing the sale data to the corresponding year of the same month. Honda sold 2,769 cars (Civic and City) in the current month (Sep17), while the company sold 2,764 units in the corresponding month of previous year (Sep16), which means it only sold only five more cars in Sept 2017 when compared to Sept 2016.
However, aside from the sale, the production of the Honda cars have increased, last year in Sept 2016 the company manufactured 2,521 units while in the current month Sept 2017 it produced 2,903 units.
Moving onward, Toyota Pakistan sold 4,108 units of Corolla cars in Sept 2017 and 4,405 in Sept 2016. It means that the company has sold 342 fewer units in Sept 2017 when comparing it to Sept 2016. It is a 6.74 percent sale decrease on the MoM basis. It is to be noted here that Honda posted combined sales of both of its sedans, whereas Toyota is only selling Corolla in sedan category.
As for the Suzuki Pakistan, it was able to sell 1,511 units of Suzuki Cultus in the current month of 2017 and sold 1,132 units in the corresponding month of previous year. That is an increase of 33.48 percent on the MoM basis. Suzuki WagonR saw healthy sale growth in Sept 2017 as well. A total of 1,652 Suzuki WagonR units were sold in the current month while Suzuki only sold 1,033 units of Suzuki WagonR in Sept 2016.That is an increase of 59.92 percent on the MoM basis.
The overall result of the car sale growth is promising, the sale increased by 11.01 percent MoM basis (Sept 16 vs. Sept 2017).