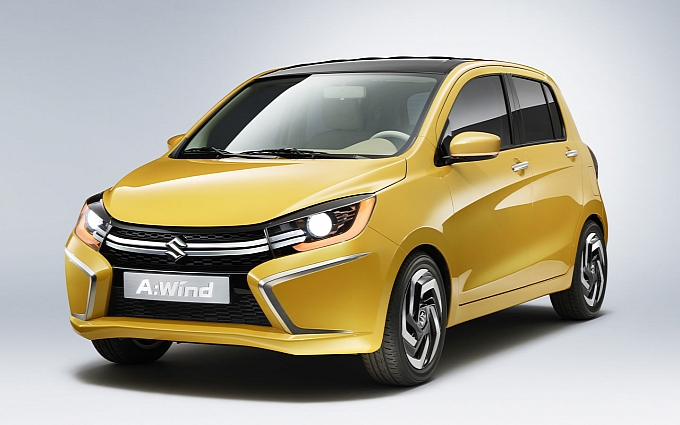 Suzuki reveals a cute little hatchback called the A: Wind
The Suzuki Swift has been hailed as a great hatchback all around the world and to cash on the image boost Suzuki has received due to it, the company has been releasing new concept cars at every chance it is getting.
The Suzuki A: Wind concept hatchback is also part of that plan to have a car positioned right below the Swift. Being revealed at the 30th Thailand International Motor Expo 2013, the small a-segment hatchback is destined to enter production in 2014.
The A: Wind, which is powered with a 1,000cc engine will eventually become A-Star in India and Alto/Celerio in other international markets which takes us to our main question for Pak Suzuki.
Why bring the ugly Wagon R in Pakistan instead of this as the A: Wind shows off  a "New standard in compact quality" according to Suzuki.