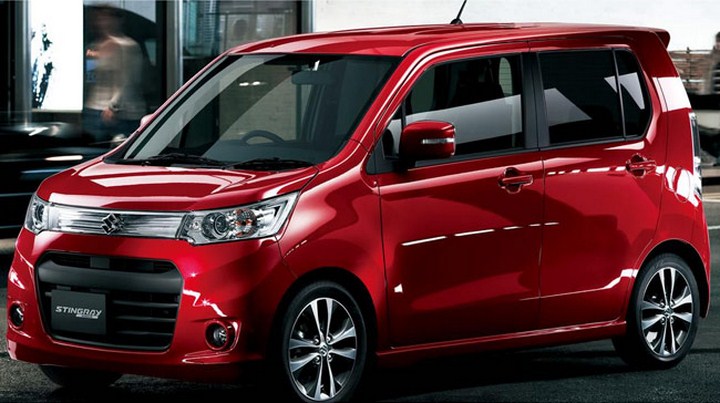 Suzuki WagonR Stingray – A Much Appreciated Japanese Car in Pakistan
Suzuki WagonR is a kei car produced by the Japanese car manufacturer; Suzuki since 1993. The word R means 'Recreation' and it is one of the earliest cars to employee 'tall body' design in the passenger vehicles category. But the highlight of today's car in question is that its' the fourth generation WagonR. Launched in September 2008 in Japan, this car features large rear doors, which incorporate quarter glass and eliminating the need of D-pillar; thus it became lighter and more fuel efficient. The cars' power terrain options include a turbocharged 660cc engine mated to a CVT or manual transmission. And as with any other JDM car, Suzuki WagonR Stingray comes in both front wheel drive and all-wheel drive trims. Although the world has moved on to the fifth iteration of this car since 2012, Pakistani dealers still continue to import WagonR Stingray in big numbers. In Pakistan, 2013 to 2014 model of this car costs between PKR 1,050,000 and 1,250,000.
Exterior
Suzuki WagonR Stingray comes with a distinctive exterior. The front grille has chrome plating that gives it a pronounced look. The overall shape and dimensions of this vehicle convey that there is a plenty of space for passengers inside, which is quite true. Suzuki WagonR stingray is 3395mm in length, 1475mm in width and 1640mm in height. The overall weight of the car is 850Kg. additionally, with the wheelbase spanning over 2400mm, there is ample amount of legroom space available.
Interior
While, majority of the JDM cars pretty much surpass the build quality of locally assembled cars in Pakistan; the story is quite different when it comes to competing within the JDM cars. As obvious this car is a direct competitor to Honda N-One and Nissan Dayz Highway Star. So, its cabin space is pretty much identical to that of Nissan Dayz Highway Star. Likewise, the information cluster is all glowy and draws the driver in at the first glance. It features a flat rear floor bed, which has become the necessity of today's consumers for additional passenger space. Last but not the least is the overall dashboard quality; on surface it looks mass produced with black and silver tones, but it has sneaky tendency to grow on you. There is no traction control, sun-roof or cruise control in this car. Come to think of it, the car would have been a better package if it included electronically heated seats for passenger and the driver. But even without them, the car is a pretty fun-packed package.
The CVT gearshift is placed next to the climate control for easy access. Climate control is operated through touch mounted buttons. Furthermore, the car includes two SRS airbags for front passenger and driver.
Engine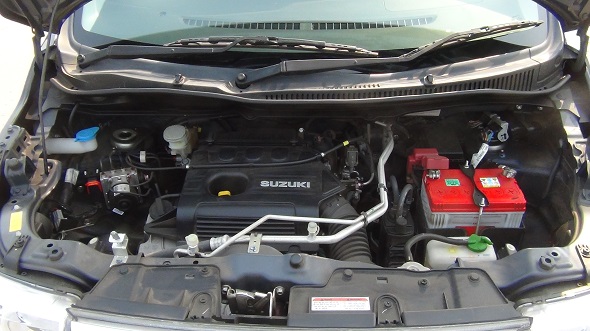 The unique selling point of any car is its engine, and in this case, Suzuki has employed a 659cc with a turbocharger stripped on top of it to provide the extra kick if required. This puny little engine can produce 54bhp @ 6000 RPM. The fuel economy, however, stands at an amazing of 20-22 KMPL.
Verdict
Japanese cars have always had more to offer then a lot of locally assembled cars. Same principal applies for this car as well, it is a joy to drive this car. Engine gives out a positive vibe and due to the turbo, it doesn't feel sluggish in its performance. The ride is sublime and with the ground clearance of 140 mm you can skip over majority of pot holes easily. As it turns out, there are a few areas of improvement in this car, first among them is the lack of seat height adjustment, which for a small person like me is a big amenity. Then there is small size of cup holders, which I might add if you are not looking then chances are you will spill your drink because of their compact size. And last but not the least is the curved dashboard, while it may appeal to a younger audience, mature drivers prefer straight and easily accessible controls.