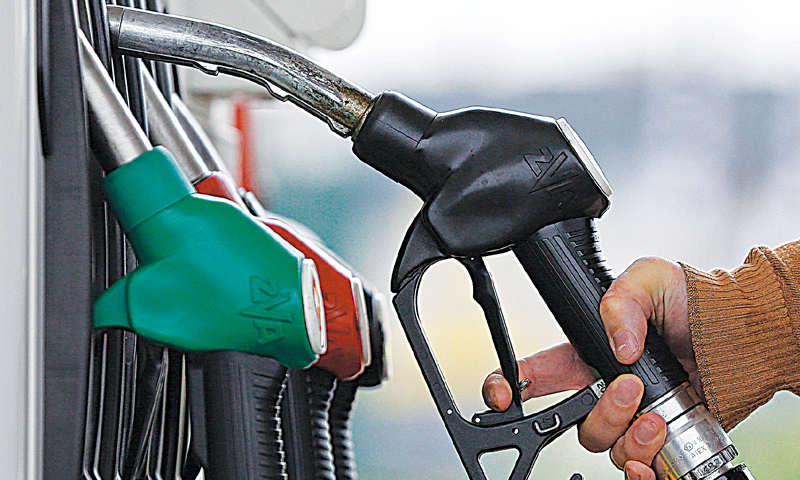 Government's Decision to Retain Petrol Prices Could Deliver a Massive Blow to National Treasury
In a shocking turn of events, the government on Saturday, decided to maintain oil prices for January 2017 by absorbing the impact of approximately PKR 4 billion to neutralise the rising trend in the international energy market. While announcing this decision made by the government, the Finance Minister of Pakistan Mr. Ishaq Dar said that these prices of mainstream petroleum fuels – namely high-speed diesel and petrol – have been kept unchanged for the next fortnight only and are privy to a revision in the next meeting.
"It is an international practice that oil prices are changed on a weekly basis", said Finance Minister, adding that next fifteen days will contribute greatly to the further decision making about whether or not to continue with the monthly review of oil prices. Mr. Ishaq Dar said that the prices of kerosene oil and light diesel oil, which are primarily used by the lower income class, had been specifically left unchanged for January 2017. Sources report that the price of kerosene will remain PKR 43.25 per litre while that of LDO will be PKR 43.34 for January 2017. It has been reported that the consumption of Light Diesel Oil and Kerosene Oil is 12,000 tonnes each, which is low as compared to that of High-Speed Diesel. Additionally, HSD will receive the highest subsidy as its price has not received any change and has been left at PKR 75.22 per litre. Its consumption has been reported at 20,000 tonnes. Likewise, petrol price is likely to remain at PKR 66.27 per litre until 15th January 2017. Sources have revealed that this fuel has the biggest market share in the imported fuels in the country. Its consumption is being reported to be at 16-17,000 tonnes per day.
Moving on to High Octane Blending Component (HOBC), the Minister has remarked that the Ministry of Petroleum & Natural Resources and OGRA recommended a price increase of 0.5pc in 92 RON, 5.2pc in HSD, 16pc in Kerosene oil and 8pc in LDO from January 2017 onwards. This proposed increase in the prices of the above-mentioned petroleum products is based on the reduced sales tax rates. The minister elaborated that the government has kept oil prices unchanged since April 2016 to maintain stability, despite fluctuation of oil prices in the international market. The government has been absorbing the financial impact caused by not passing on the increase in petroleum prices to consumers.
"Only a partial increase in petrol and HSD prices was passed on to consumers in December," he said.