Taxi and Rickshaws drivers on Saturday staged a rally against online cab companies, Uber and Careem. The protesters were demanding an immediate ban on these online cab services.Protestors participating in the protest claimed that their income has been reduced to a large extent after the introduction of these private taxi service providers.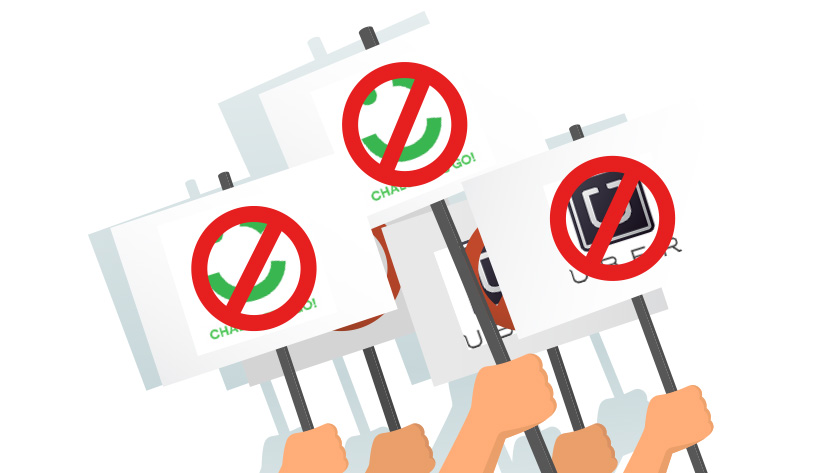 "Government at least can reduce the number of vehicles in the fleets of online cab companies," the protesters said. Protestors were of the view that the licensed taxi drivers have to pay a large amount of taxes while app-based services have no such taxation imposed on them.
Protestors urged the Lahore Transport Authority (LTA) to immediately ban Uber and Careem and warned that protests will continue until their demands are met.
Similar protests have been held in Islamabad and Rawalpindi by taxi and rickshaw drivers. They alleged that online cab companies have affected their livelihood to a large extent.