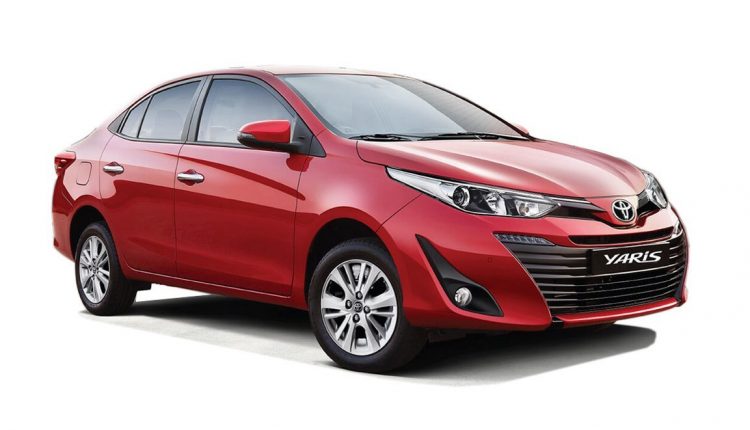 Test Drive Toyota Yaris From Your Home!
Toyota Indus Motors has presented a great offer, as its consumers can test drive new Yaris from their home. According to the company, if a buyer wants, the company will take car to his doorstep. He/she can then test drive in nearby area.
However, the offer is currently only for Karachi.
How to Test Drive Yaris?
Furthermore, the procedure to register for test drive is also very simple. According to the company, the customer just has to fill an online form, where he will fill his essential information. After the filling of the form, Toyota official will contact the person for the test drive. However, the individual must have valid driver license for the test drive.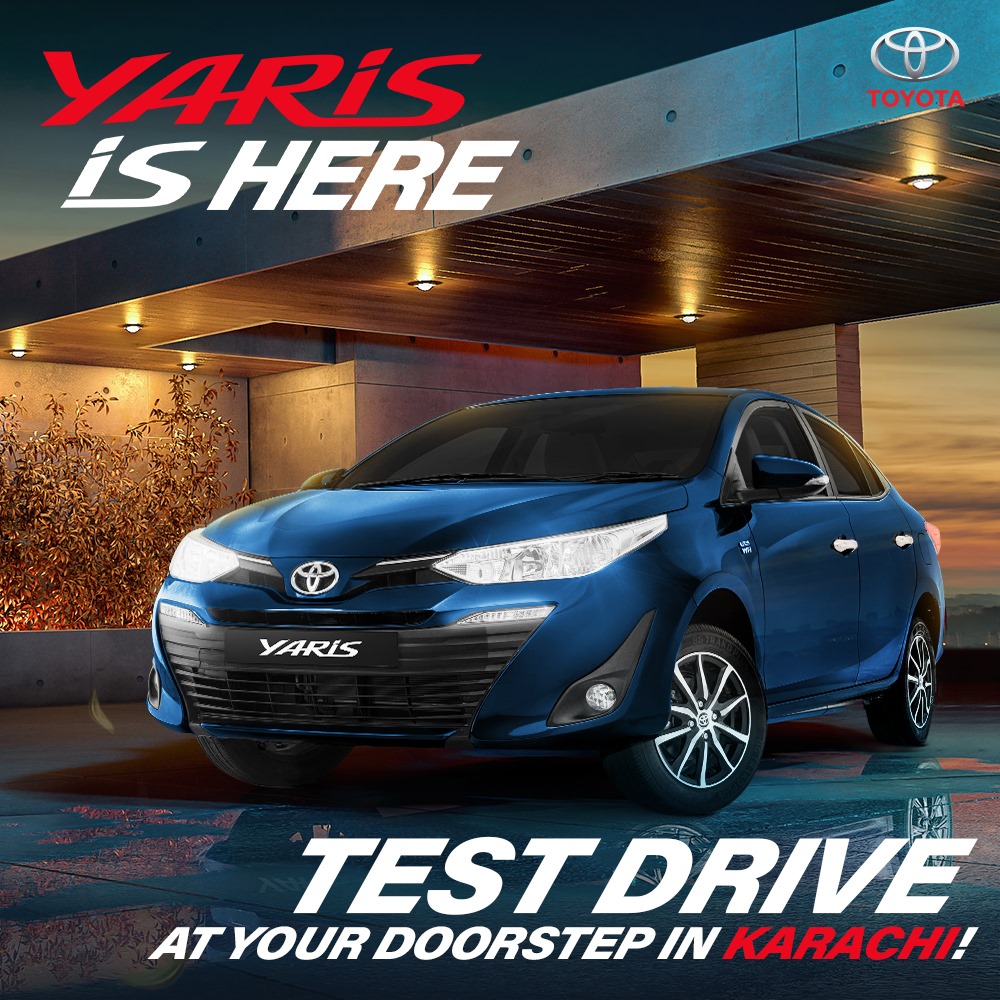 Toyota launched Yaris in Pakistan in March 2020. However, its sales were seriously impacted due to Coronavirus pandemic. Here are major feature of this Sedan by Toyota Indus Motors.
Exterior of Yaris: 
Toyota Yaris 2020 exterior features a unique and distinctive design language. The front end houses sleek narrow upswept headlights, a small grill with a chrome accent and a large trapezium air intake on the front bumper. The rear end houses sharp trapezium styled side swept headlights and a horizontal chrome trim piece running the length of the standard case tailgate. The overall exterior of the Yaris in Pakistan features a fairly unique design language that allows itself to differentiate itself from its rivals.
Interior of Yaris: 
Yaris 2020 interior features black and polished silver trim pieces. The front and rear seats are covered in fabric. Standard features include air conditioning, 6 airbags, cup holders, power lock doors, power steering, power windows, tachometer, and a stereo speaker audio system. Features on the higher end U variant includes power adjustable mirrors, front fog lights and heated front seats. Options include satellite navigation, climate control, leather upholstery, power door mirrors, cruise control, Xenon headlights and rear fog lamps. The overall interior of the Toyota Yaris (Toyota Vios 2020) features a good amount of interior space in both the front and rear for a sedan of its exterior dimensions. It also offers a good level of comfort, comfortable ride with its soft suspensions setup and a good level of interior refinement.
Engine
1.3 Liter DOHC
1.5 Liter DOHC
Gearbox
7-speed auto (CVT)
5-speed manual
Recommended For You: