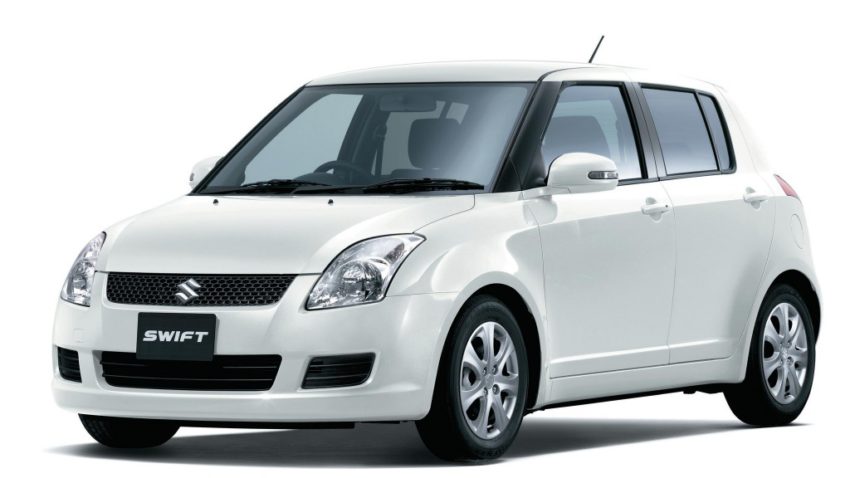 It's Time To Say Goodbye To Suzuki Swift!
Pak Suzuki has decided to discontinue Suzuki Swift in Pakistan from next year. In a statement, the company said it will stop the production of this 1300cc hatchback in August 2021.
The company said it would produce 2,432 units of Swift from August 2020 to August 2021.
Production Detail of Suzuki Swift: 
In a chart, Pak Suzuki gave detail of the production of this car for next year, i.e., the company will produce 668 DLX NAV variants and 2423 AT NAV variants during next year.
Statement For Suzuki Swift Business Partners: 
The company further told its business partners that the total production quantity would remain the same. However, the monthly quantity may differ, as per customers' demand.
"The last order from suppliers for imported material must be done according to the stock available at supplier's premises,," the company said. It also said the orders in pipeline and stock at Pak Suzuki Motors Company Ltd (PSMC) should also be considered.

Order For Local Materials: 
In discussing the last order of local material, Pak Suzuki advised the suppliers to strictly follow the firm orders of PSMC. "The suppliers must also consider the stock at PSMC before the placement of the last order," Suzuki said. 
  The company further said that PSMC has already paid unamortized tooling cost of all "In Supply Parts" of Swift to all suppliers. Hence, the company will not entertain such claims.
Suzuki requested its partners to carry out effective material and management for the smooth production of remaining Swift cars.
History of Suzuki Swift in Pakistan: 
Pak Suzuki launched the 1300cc Swift hatchback in 2010. The car was available in international markets since 2004; however, Pak Suzuki was six years late to introduce it to Pakistan. 
Although the car has the same M13A engine found in the Liana, it's still said to have an improved head and doesn't create issues that Liana was prone to.
Initial years for Swift were tough; it became the victim of Pak Suzuki's own medication. i.e. people preferred an obsolete Cultus with cheaper maintenance over a modern-day Swift. Eventually, Pak Suzuki had to discontinue the Cultus VXL trim to boost Swift's sales, and it worked. In 2011-12 Swift reached its highest sales ever, selling more than 7000 units in a year, but sales started to decline. 
A recent report revealed that Suzuki sold 1,440 units of Swift in Quarter2 of 2019, while company only sold 280 Swift cars in the same period of 2020. Furthermore, the Japanese imported cars have also dented the sales of Swift. 
Recommended For You: