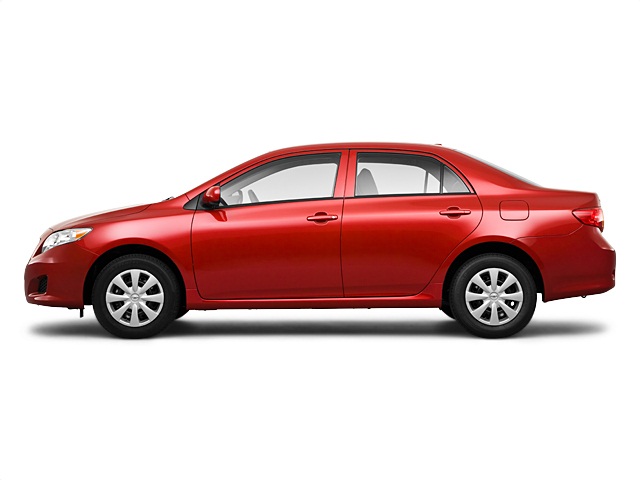 The Curse Of The Red Corolla
The past generation of Corolla had a lot of cool colors in the offering. But there is a problem, created by everyone themselves. PW member Shahrukhali began a topic on the forums questioning the low resale of red Corolla. Although many hardcore enthusiasts rejected that since it is a Corolla, hence it cannot face any kind of low resale. But the situation is always unique and tough whenever we go out to sell our stuff.
Pakistanis are allergic to odd colors. Apart from us enthusiasts, I have heard quite a lot of people who had shown high interest in the red color which in the 2008 Toyota Corolla, but said that one has to have a tough heart to buy this car in this color. Even though they had seen a lot of Corolla's in this color but they rather choose not to risk 20-30K to look different from a metro cab. And once you're out there in the market, the dealers will use any weapon against your car to make you sell it for less – not just the cars in the color red but almost any color.
PW member of yore, Akbargr8 said," this is sad and hilarious at the same time – pretty soon Corollas will be treated like precious commodities, say for example gold. The longer you keep it, the pricier it becomes. A real life example is the 1996 XE (Indus shape as they say) will still fetch 600K plus easily. Democracy Khappay! ".
VCheng responded," When a currency loses its worth, people will value tangible goods (like Corollas) and move to barter trades. The 96 XE is depreciating steadily, but since the rupees are a LOT smaller in value, it takes more and more of them to buy a 15 year old heap."
Akbar agreed, but he had quite an interesting point to add," The dealers and some of our people have a philosophy that the previous models are always better and built tough, hence they appreciate instead of depreciating (I guess its more to do with cheaper availability of parts and our illiterate mechanics FINALLY learning how to fix that model/variant)."
Although the such folks have forgotten that the reason why the newer cars completely disintegrate upon impact with an old car is due to the fact that newer cars are engineered in such a way that all the force of impact is absorbed by the cars body and little force of impact is forwarded to the car's cabin hence the driver is kept safe.
Khurram Altaf, perhaps the most famous writer on PakWheels, said," When we go out to buy a 5+ years old used vehicle, we know we'll have to make some compromises. We try our best not to compromise on condition, registration city, authenticity of documents and mileage. But color is something we usually compromise upon provided we find a superb deal.
In the end it all boils down to how long you intend to keep your car. Color effects resale in the first couple of years of the purchase when there is a whole bunch of similar model vehicles available in mint condition to choose from. After that, it's just the condition.
5+ years down the line, anyone in his right mind won't leave a mint condition Red colored Corolla over an average condition white one.
On a lighter note, its red – looks great, and is pretty much a mainstream color. Its not shocking pink or parrot green which would send awkward signals to the dudes around."
To sum it all up, one of the most popular members of PW, Storm, has been carrying this line in his signature for years," A car is only worth what someone is willing to pay for it".
However, there was a victim, people loved the color but were afraid to buy it and in the new model of Corolla, Toyota has nothing but dull and beige colors. The red color option in the previous model did suggest that Toyota was interested in giving it lively colors and it did, but our reluctance to buy it, has made white and gray the most popular color in Pakistan.
Now, you have these dull color options in the Corolla Altis: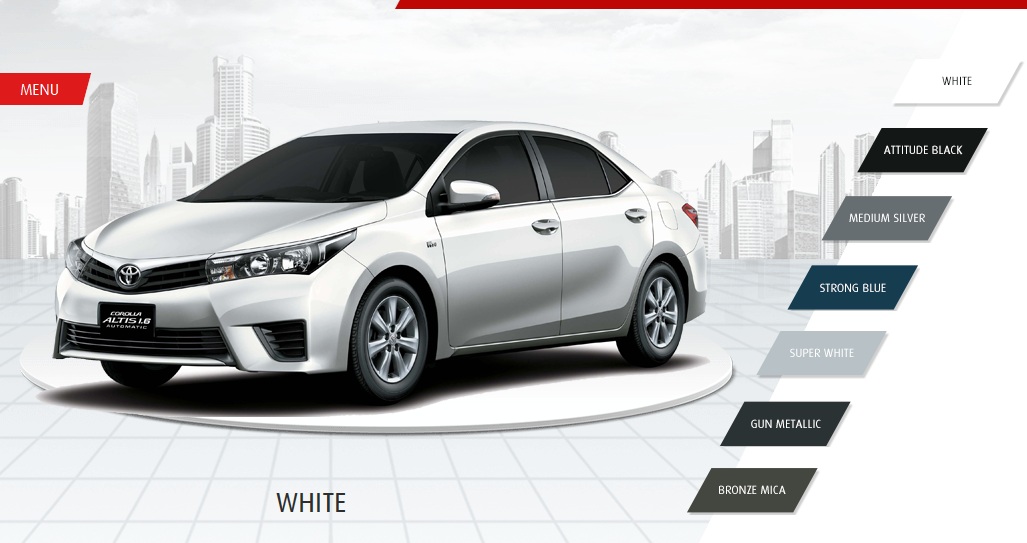 The Corolla GLi colors: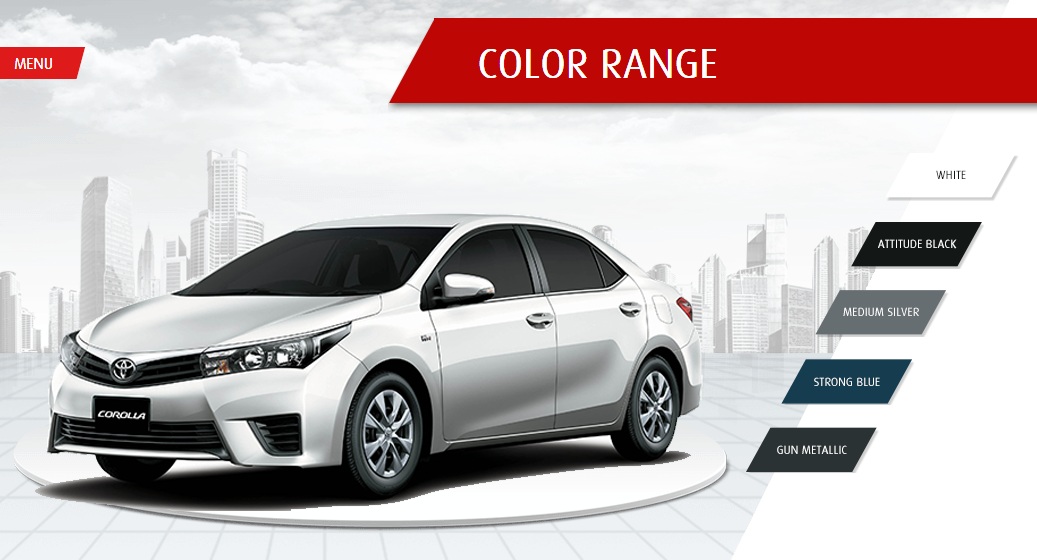 Its not just Corolla, the Civic, the Suzukis. The lot of them. All dull and boring colors and no one but us is to blame. When we're spending so much, we shouldn't think so much about resale and matching the color if and when some paint peels off, and learn to spend a bit on ourselves as well.