There's a thing, the options available in Pakistan to buy cars are not just bland, even the colors they are available are bland as well. We wrote the curious case of the red Corolla some time ago and how people deny their passions to buy color which makes the resale happy rather people themselves.
The problem of bright and odd colors is that the roadside and cheap mechanics aren't able to match accurately and deem them expensive and thus, people avoid such colors and our roads and automotive life looks so dull.
See the top colors broken model and city wise for your understanding.
And we urge you to not buy resale, you spend so much on a new car, you should at least get what your heart calls for and not just make a calculated decision because in the end, a Corolla would sell even if it is painted bright pink because Corolla!
*Figures are only of locally made cars and not imported.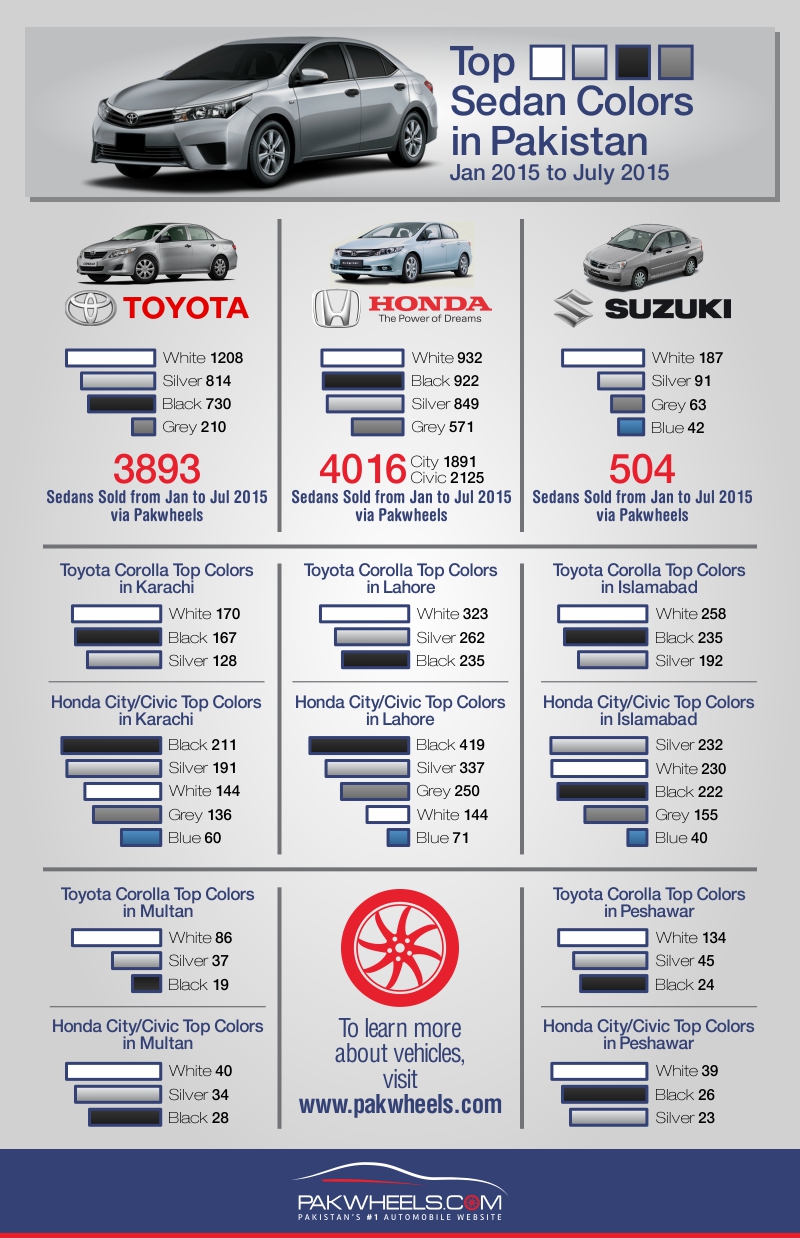 Check Out!
Used White Cars & Black Cars