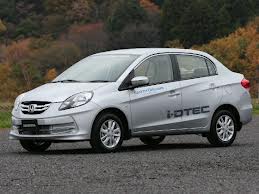 The Honda we need right now, but not the one we deserve
There is a dearth of cars for car buyers in Pakistan, and local auto assemblers have shown utter disregard towards the needs of many even though their own sales have seen a sharp decline. Despite seeing which imported cars have gain most traction amongst buyers, auto assemblers have reacted to the contrary which is beyond our level of comprehension; they (will) began assembling Toyota Hilux and Fortuner.
Cars such as Honda Fit, Toyota Vitz and Passo have seen massive demand amongst car buyers, although resale plays a vital role in a buyer's decision making process, people turned a blind eye towards resale and bought these imported cars.
The reasons are simple and even a kindergartner would tell those reasons which are; a) they have superior quality, b) are very well equipped and, c) offer the best value for money.
Since the day these auto assemblers began assembling cars in Pakistan, their portfolios have never expanded. They've been assembling City, Civic, Corolla and Corolla since forever.
Automakers around the world study markets and forecast demands to make the most of the times and trends that are to come instead, Pakistani auto assemblers lobbied with government to terminate any potential competition that may come even though the competition came from the very cars they themselves have made in different parts of the world.
So why Fortuner and Hilux when it can be observed by a naked eye and doesn't even need any quantifiable data to ascertain that Passo and Vitz are in more demand then the other two.
Government purchasing is one answer. In any country, government purchasing is in huge and is reliable, so manufacturing Hilux was not such a bad idea as government's demand is massive but Fortuner isn't! And so, the needs of the few have outweighed the needs of the many.
India is a far bigger market then Pakistan, there's just no comparison between the two but the sort of cars that have been made available in India are exactly what's been lacking in Pakistan and therefore, imported cars have gained considerable ground against local assembling.
Toyota Etios, Honda Jazz, Fit, Yaris, SX4 and the list goes on and on but the car that has taken our attention recently isn't a looker by any means but 20 KMPL mileage from a 1.2 liter petrol iVTEC while the 1.5 liter iDTEC diesel gives out — impressive 22-24 KMPL — a trunk, good room in the cabin and sized liked Toyota Platz and Belta but is cheaper then both of them, is exactly what we need.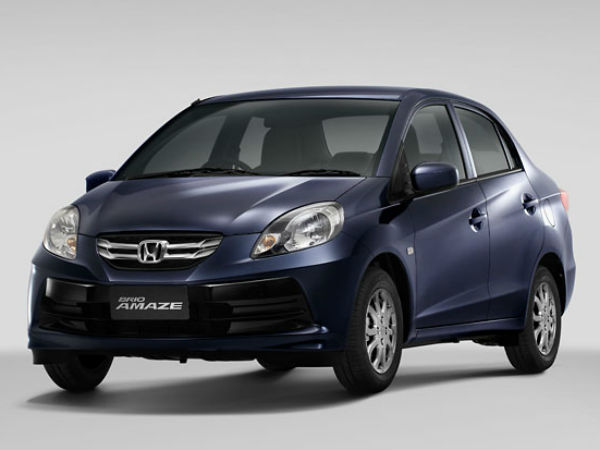 For just 890,000 Indian Rupees, it is the Honda Amaze. A sedan version of the Honda Brio but I wouldn't call it amazing for it looks but it is amazing as it is a tool for a mediocre family and a tool to bring out Atlas Honda from all its troubles.
The mileage alone beats Mehran which costs around a ridiculous 7 lacs PKR.
After introducing the 2013 Honda Civic, Atlas Honda had a good amount of inventory of the older Civics left so after the launch, they introduced a special low price to clear off their inventory of the old Civic.
Civic's demand has seen a decline and rightly so, the car isn't worth 2.1 million rupees by any stretch of the imagination and given the current predicament economic conditions, Civic isn't what we (many) need, we need the Honda Amaze available to us below the 1 million rupee mark and Atlas Honda just might be able to come out of all its financial woes.
The cars that importers brought in Pakistan were mostly Honda or Toyota made and go in any part of the world, imported cars are expensive than locally assembled or produced cars except in Pakistan, where selfish auto assemblers pursue their own interests and sell poorly equipped cars for double the price of imported cars come in for and they lobby with government to improve their financial sheets yet they still in decay and it is not surprising as all of them failed to see the needs of the many.