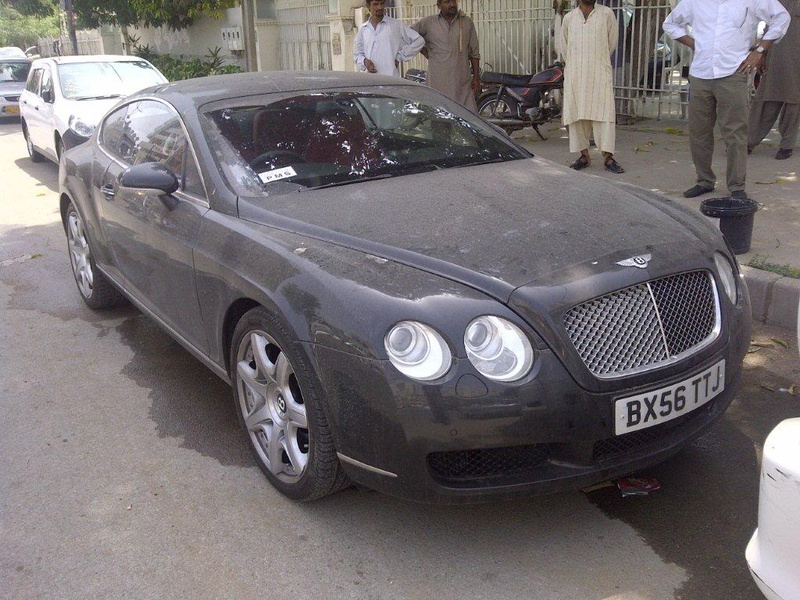 "The New Toys on the Road"
In examining the economic environment of today it comes as a surprise to see the fleet of luxury cars flaunting the streets of Karachi & other metros of Pakistan. Pakistan is currently confronted with its greatest economic struggle with every aspect of the economy heading for an all time low. However in the midst of such testing times the phenomena of imported luxury cars is at its peak.
One glance at the road and you can feast your eyes upon the finest automobile offerings from international giants such as Mercedes Benz, BMW, Range rover, Bentley & others. Observing these cars on the road is a treat to watch but it seems astonishing to imagine that obtaining these cars is as easy as driving them.  Currently the automobile scene in Pakistan is dominated by an influx of imported cars which offer greater value for money in comparison to locally assembled automobiles. According to industry statistics every 26 out of every 100 new cars on the roads are imports, signifying the ground they have covered by now. Although, sales of locally assembled cars have improved but car imports have seen an overwhelming increase. 55,000 cars had been imported in 2012 compared to only 21,000 car imported in 2011, an increase of 162% has been noted. This wave has gained significant momentum largely due to favourable policy measures. Keeping in mind the presence of the elite lobbyist in midst of the government you can always expect something fishy. In this case luxury car owners enjoy substantial advantage in terms of duties & taxes. Luxury car users import vehicles under the personal baggage and gift schemes, which have apparently no traces of legal remittances.
The importers of these vehicles use passports of overseas Pakistanis in an illegal manner as approximately 60,000 units of passenger cars' were imported in the last fiscal year, with approximately 98 percent vehicles from Japan alone. As per official Japanese government estimates, around 10,000 Pakistanis are living in Japan's different cities that can officially send used cars back home under the gift or personal baggage schemes. Sources in the industry said that an alarming number of money transactions are being done through hundi, hawala and other illegal channels, causing loss of millions of dollars to the national exchequer. Furthermore these vehicles exert great pressure on the balance of payment intensifying an already elevated deficit.
These vehicles may shine on our roads but in truth to a greater extend they signify an escalating inequality gap & are doing more harm than good. The government must take prudent steps in order to protect a fragile domestic auto sector as well as save the national wealth.