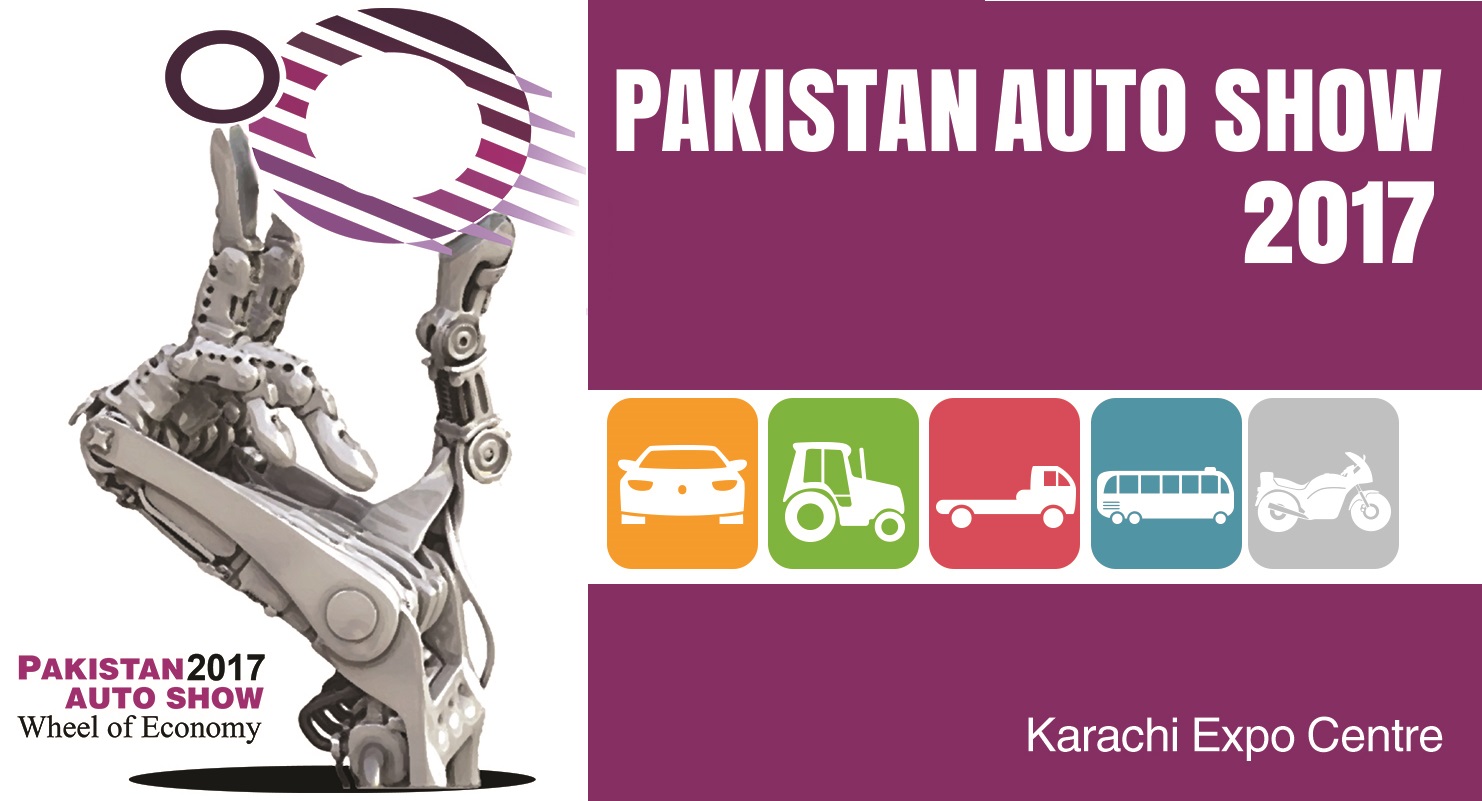 13th Pakistan Auto Show to be Held in March 2017
The 13th Pakistan Auto Show is going to be held from 3rd to 5th March 2017 at Karachi Expo Center. Auto parts manufacturers from across Pakistan will participate in the exhibition to showcase their products. The exhibition is going to be organized by Pakistan Association of Auto Parts and Accessories Manufacturers (PAAPAM). It wouldn't only show the work of local auto industry players, but the foreign manufacturers will also take part in the event.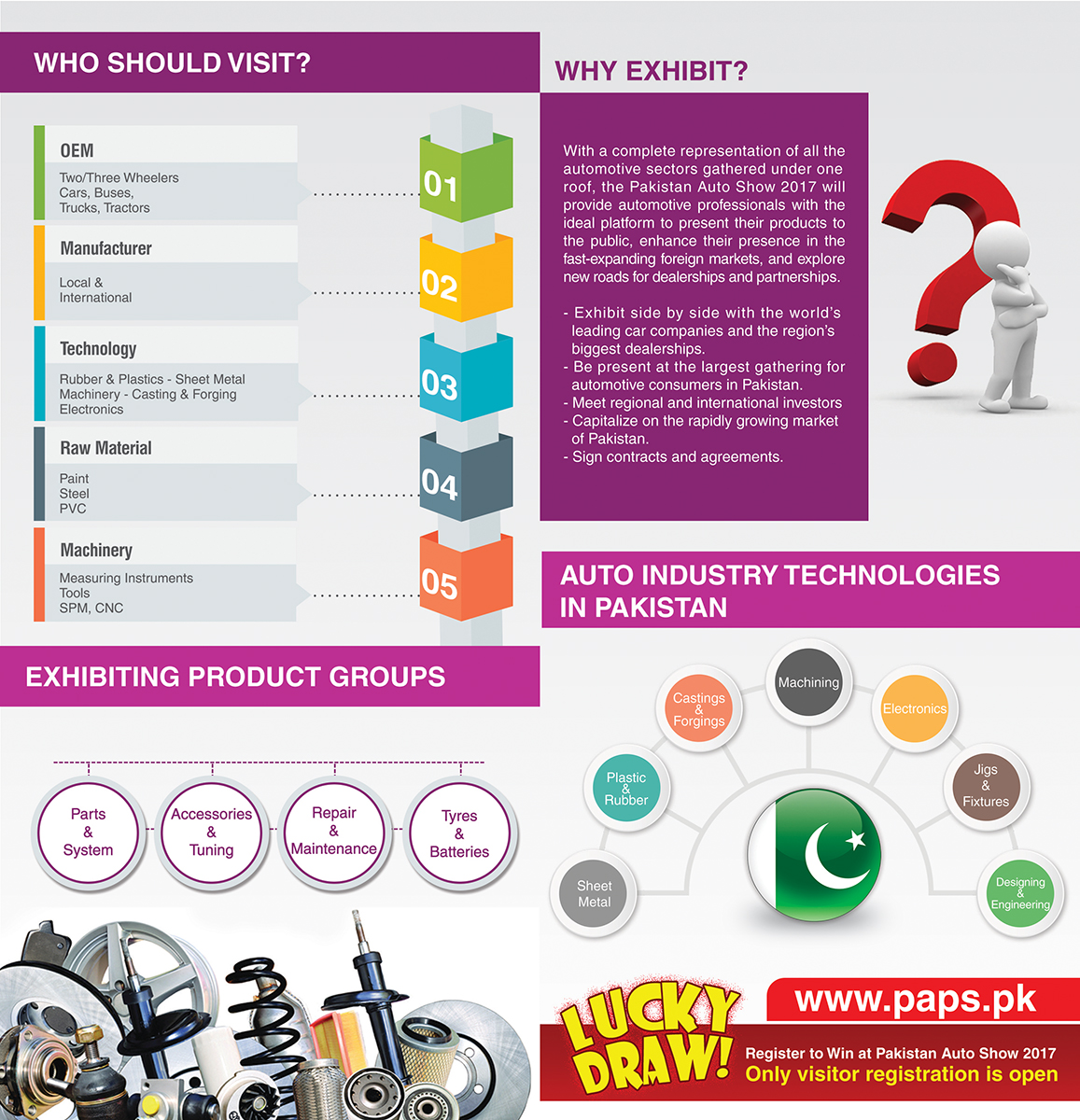 Back in July 2016, PAAPAM organized a brief introductory ceremony in Karachi to announce the date and venue of upcoming PAPS 2017 exhibition. During this ceremony, the Senior Vice Chairman of PAAPAM, Mr. Mashhood Ali Khan, expressed the importance of such exhibitions:
Such events bring local auto parts industry to the limelight and create opportunities of export of these parts. Moreover, such events bring foreign revenue to the country. The increasingly strengthening economic situation of Pakistan has also brought such exhibitions to the center stage since foreign players who wish to invest in Pakistan also come to the event showing their level of interest.
The 13th Pakistan Auto Show will exhibit products from various car makers, motorcycle makers, trucks, buses and other auto manufacturers. Other than that, the auto parts makers, as well as the car importers will also be present at the show.
Throughout the year 2016, PAAPAM officials have made several international visits and have introduced PAPS to companies associated with the auto manufacturing. The officials have also invited them to the upcoming Pakistan Auto Show 2017. While talking to the press, Mr. Mashhood Ali Khan said:
The organization has received a really positive response from firms in the US, Germany, Turkey, Korea, and Italy. The business envoys from Afghanistan, Bangladesh, China, Japan, Sri Lanka, UAE, UK and South Africa are also expected to make an appearance at Pakistan Auto Show 2017.
The previous PAPS event was held in Lahore from 4th to 6th March 2016. According to an estimate, more than 100,000 people showed up on the first day of the exhibition. Approximately 200 national and international companies displayed their products at the event. Companies like Toyota, Honda, Suzuki, Isuzu, Hino, Messy Ferguson, Fiat, FAW and many others participated in the event.