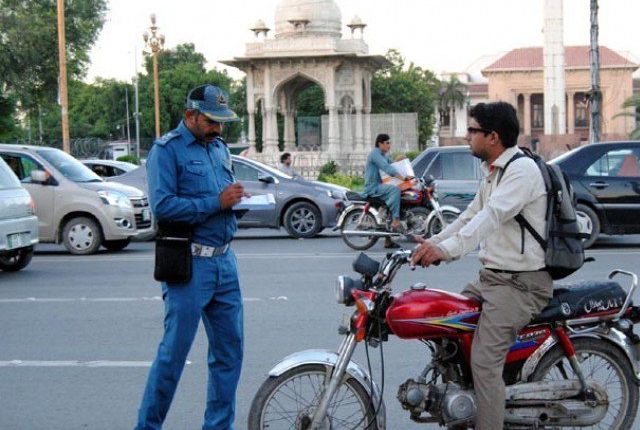 Now You Can Pay Traffic Challan 'ON THE SPOT' in Punjab
Paying a challan can be a serious issue for consumers, because of involved red tape, business, or police officer not being near. To resolve the issue and saving the hassle, traffic police in different cities of Punjab have introduced an online system through which the masses can pay the traffic Challan on the spot.
Under this digital system, the citizens can pay Challan via cash transfer services like Easy Paisa, Jazz Cash, as well as through Bank Apps of major banks in Pakistan.
It is pertinent to mention that the service is currently available in Lahore, Faisalabad, Multan and Gujranwala.
In this article, we will tell you the method, through which you can pay your challans via Cash Transfer and Bank Apps.
Paying Challan Through Easy Paisa: 
Easy Paisa is one of the most reliable services in Pakistan for quick transfer of cash in Pakistan. To pay the Challan through Easy Paisa, follow these simple steps:
Open your Easy Paisa App

Go to the 'View All' option
Click on Government Fees icon
Select Punjab as your province
Select your City Traffic Police
Enter the PSID Number (The Number is mentioned on Challan)
Enter the amount of Challan (You have to write '0' before the amount, for example, Rs0200, Rs0300 or Rs0400 etc.
Payment Through Bank App: 
As mentioned earlier, you can also pay your fine through bank apps, i.e. Alfalah, HBL, Meezan etc. The procedure of paying the said amount is also very easy through these apps.
Follow these steps, and you will save yourself from all the hassle: (We are explaining the method on HBL App, you can do it on your own Bank App)
Open HBL App

Click on 'More' Icon on the top right corner of the page
Click on Excise and Taxation Icon
Select 'Govt of Punjab' as your company
Enter your PSID number and you will pay your Challan then and there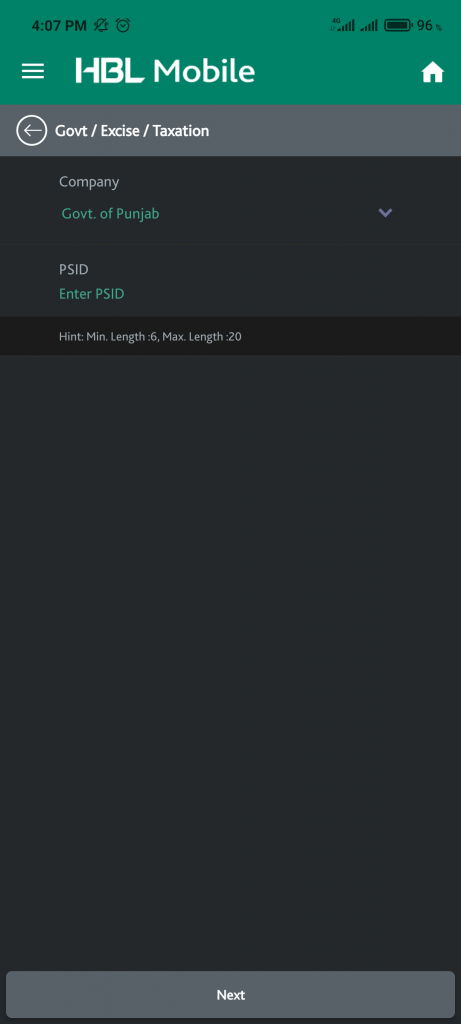 Note: It is pertinent to mention that this is the procedure for manual challans on the road, not for the E-Challans.
For more views, news and reviews, keep visiting PakWheels Blog.