Motorcyclists all over the country are facing hefty fines if they are caught traveling without a helmet. Since the day one of the current government, one good step they have taken is to encourage the use of helmet and fine those who ride without one. Each year thousands of people die due to motorcycle accidents, most of which are related to head injury. The awareness campaign by Karachi Additional IG Ameer Sheikh started in the city from 1st of July.
Karachi traffic police has started a drive to forcefully encourage riders to wear helmets all the time, almost 13,000 bikers were fined for riding without helmets on Monday alone. While the traffic police confiscated more than 8000 bikes.
So in result, the confiscated bikes along with helmet fines gathered a handsome Rs1.9 million for the government. During the campaign, Ameer Sheikh stated that "Helmet Nahi To Kuch Nahi," he further added that motorcyclists would be fined for not wearing helmets. He instructed riders to buy helmets ASAP if they don't have any. While some may argue that good helmets have skyrocketed in prices, but the good news is that Ameer Sheikh also told that they are going to set up a camp where decent helmets will be sold at a much more reasonable price.
To make things clear for our brothers in Karachi It is now strictly prohibited to ride a motorcycle on Sharae Faisal without a helmet" warned. According to Mahar, anyone violating the traffic rules will not only be facing a heavy fine, but their motorbike will also be impounded. So better be careful.
Mayor Wasim Akhtar and Commissioner Iftikhar Shalwani also attended the event. They will also be a part of the campaign. They both appealed to motorcyclists to cooperate with the police.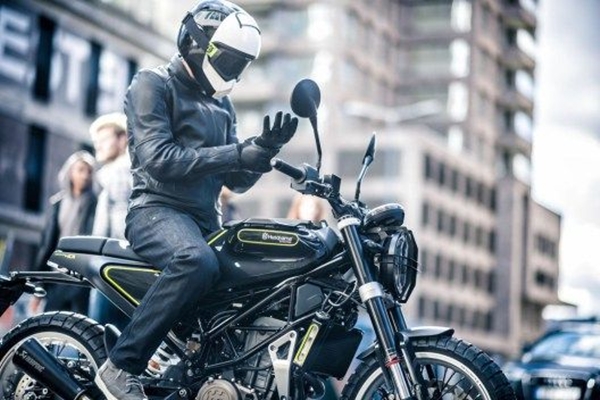 One thing to be clear here that the exact number of fines and impounded bikes is not clear; however, the numbers are enormous. We at PakWheels community always encourage people to ride safely by wearing a helmet and buying proper safety gear. Especially those people who ride bigger, more powerful bikes where things can easily get out of hands. This is for our own safety. As it is wisely said that broken things can be repaired but broken body parts can never be repaired. So always follow the traffic rules, never make road crossings without looking on both sides and always and strictly always drive with a license and within the seat limit.
That's it from our side, drop your thoughts in the comments section below.