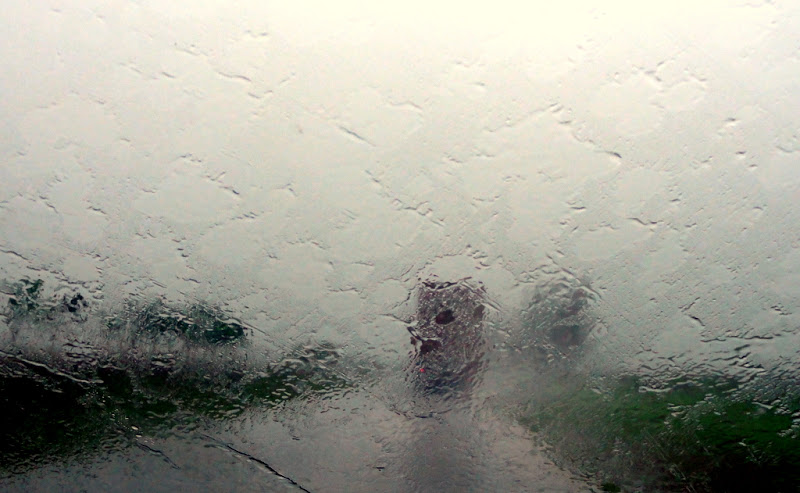 Three tips for driving in heavy rain
Monsoon rain season will soon be upon us, the heavy rains can give great setbacks on the roads especially to haulage drivers. I'm sure most of them do not consider it as pleasant driving. But because heavy rain always pave ways for vehicle accidents, those who can't stop their heavy vehicles like trucks, etc, during heavy rains, they can be exposed to risk especially with the over-weight. Driving on the road thus becomes off-the-road.
But there are many ways to reduce and manage the risk elements. In such situations the following tips will help take right decision on right time.
Preplanned preparations:
The best way to reduce the load of risk, one should take steps before implementing. It is simple to pre-plan and be prepared for the accidents which we cannot predict. Everything goes wrong within 5 seconds.
Advance planning is highly recommended which will help you to collect knowledge about main roads and alternative routes. While driving, especially, commercial and common private vehicle drivers should inform on both sides for arrival, destination and departure point should stay in contact with his/her supervisor/guider or to that person who is leading him on/off the road.  That is how the estimated time can be calculated of arrival. This is important as on some highways of Pakistan, the response time of emergency responders can be a lot.
If you are facing any difficult situations these contacts can give you better ideas of safety and can also help drivers in making crucial decisions. However; the carrying of the extra fuel tank along with you is more than important in any case of the long commercial drive. Windscreen wipers, and headlights should be functional and Mobile phone should be fully charged with an extra charged battery.
If the weather is too bad and you can't make it through than should stop and stay somewhere, simply reschedule your drive. During the recent rains, Pakwheels was there at the Pak Suzuki launch of event of Wagon R which was delayed due to people coming in late because of the rain in Lahore.
On the Road
One thing to always remember is when you are on the road, every minute and seconds count a lot, and while driving your heavy vehicle, each decision could be a crucial one for you. You can maximize on road safety with the help of considering certain things:
– Use your vehicles headlights conscientiously and keep this thing in mind that front coming vehicle drivers are running blindly. So, it depends on you to save him/herself.
– Don't use fog lights, use dipped headlights.
– On slippery road, it is highly recommended to maintain proper distance from other vehicles, (atleast 3 cars difference)
– While driving slow and patiently, please don't loose control over steering. Cars can aquaplane on even slowest of speeds.
Don't think to drive through flooded areas
Most of the accidents happen because of driving through flooded areas, although everyone is desperate to reach their destination at the earliest to step out of the rain. But do not choose a way that is full of risk which includes, standing deep water on the road. Because that can eventually set you into a hectic problem bn y drowning the engine.
So the rule is simple and straight forward, never drive through floodwater ever. I hope some of these tips will make your mind on how to drive on roads when its raining, and also helps us in engaging in a discussion so that we can help each and be as safe as possible.