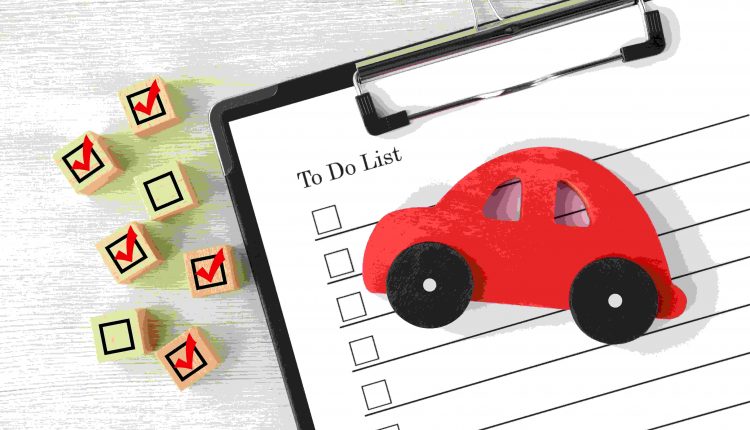 How To Give A New Life To Your Used Car
Have you recently purchased a used car and got the keys? Congratulations to you! But wait, don't go driving it across town just yet. There are a few things you need to do before taking it for a spin. You are going to start a new relationship with this car. So, first, put in some effort, make it feel special, and start off on a great note. Here are the things you can do to do just that.
1. Call a trusted mechanic
It's always safe to get a pre-purchase used car inspection service. The inspection report will tell you all about the condition of the used car. You can then go ahead and get the necessary fixes with a post-purchase car check-up, which usually includes:
The engine

The filters

The brakes

Electrical connection
If you are a DIY car enthusiast, you can probably check and fix these yourself. But if you are not, you can get help from a professional and trusted car mechanic. Ask them to check the engine for any unusual sound or noise, change the engine oil, clean or change the air filters, check the brake system, and detect and fix any loose wires in the car. 
2. Replace the tyres
Next item on the to-do list is replacing the tyres of the used vehicle. If the tyres look in good condition, you can go with them for a few months or even a year. However, don't trust the owner's word because used tyres can quickly get you in accidents and other troubles. Better safe than sorry, right?
Treat your used car with new tyres so you can start a safe journey with it. With new tyres, you'll know exactly how long they will last. And if you keep a regular check on their health, you can make the most of their lives. So, check tyres off of the list and you have one less thing to worry about.
3. Get a suspension and steering service
Most used cars suffer from hard suspension and bad alignment. If the test drive of your new used car felt like a body workout, chances are it needs a suspension and steering service. Take the vehicle to a chassis mechanic who can examine and replace the shock absorbers and align the steering wheel. This will improve the stability of your and give it good handling for a smoother and safer ride.
4. Change all the fluids
Time to pay attention to all the fluids in the system. The safest way to go about it is to assume the worst and do your best. So, change the fluid like the previous owner never changed them at all. Oil, wiper fluid, blinker fluid, transmission fluid, and especially brake fluid and coolant.
Changing all the fluids will give you a known time and mileage for the change, and you'll know when to service it. See, a fresh start with a used car.
5. Clean it inside and out
Wash the vehicle thoroughly and check for any dents and paint chip offs. You can also get the car paint corrected and coated if you want. That will make the car look shinier and newer.
Once you are done with the outer shine of the car, move on to the deep cleansing of its interior. Detail the seats and floor, so it looks and smells fresh from the inside. 
6. Upgrade the interior 
This is an optional item on the to-do list that you can do according to your personal taste and budget. Getting new floor mats, new seat covers, installing a cup holder, storage box, or armrest, multimedia unit, there is so much you can do to upgrade the interior of your "new" used car for a premium feel. 
7. Give the used car a new name
All done with inspecting, servicing, and detailing your new used car? Well done! Now go ahead, give it a name, and welcome it to the family. 
For people who have their eyes on a special model but can't afford to buy it new and people who want to get a vehicle that falls into their budget, used cars are the way to go. If you are one of those people and are looking for a used car, go to PakWheels used car section where you can find thousands of used cars in every make and model. And when you buy a new used car, remember to treat it right, so it does the same for you.