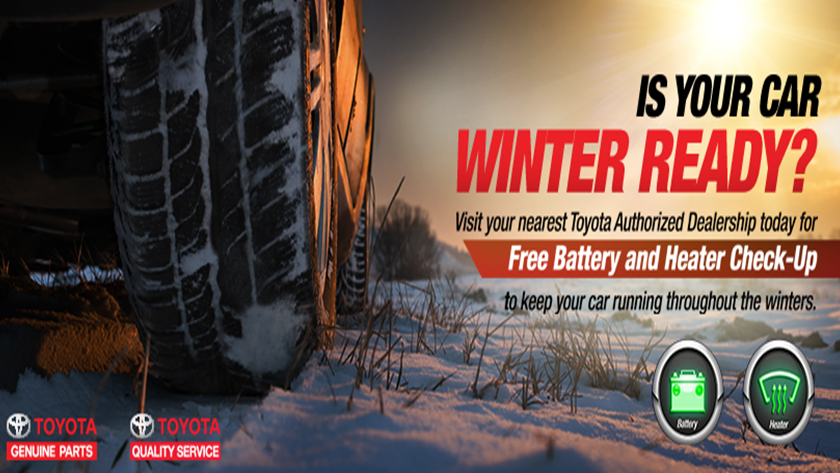 The last thing that you would want in this freezing weather is, getting stranded on the road. Luckily, if you own a Toyota vehicle, Toyota is offering a free battery and heater checkup for your vehicle.
This checkup will be conducted by experienced and certified technicians so your car gets the care it needs and you and your family can embrace the winter adventures. Cold weather is hard on batteries, so it's wise to check the battery and charging system for optimum performance. Getting a checkup from any Toyota Authorized Dealership helps you in getting the right tips, latest machinery, and a thorough checkup.

This service is only available for Toyota vehicles and can be availed from any 3S Toyota Authorized Dealership. Toyota Dealerships nationwide are equipped with the latest machinery, thousands of certified technicians and offers genuine parts for your vehicle.
Head to your nearest Toyota Authorized Dealership and get your car checked right away. Furthermore, stay tuned for more information.