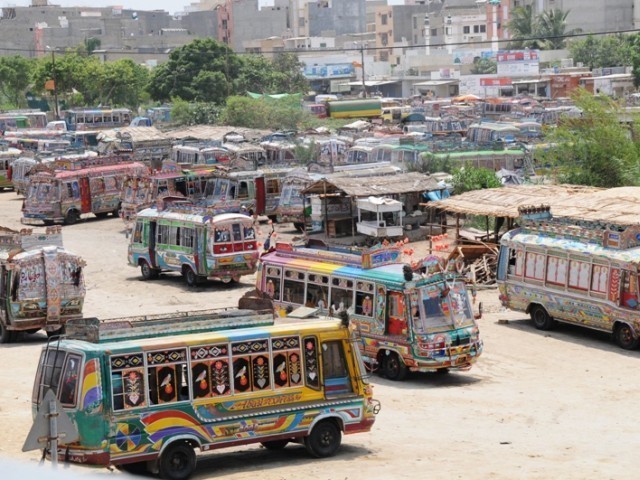 As reported, in November 2019, the government made a decision to increase fines by 250% to 300% levied on all sorts of vehicles. This sparked resistance from the transportation sector that saw the increase in fines as unacceptable and exorbitant. The All Pakistan Transport Owners Federation (APTOF) has decided to go on a countrywide strike to oppose the increase in fines. The increase in fines is related to overspeeding, dangerous driving, and other traffic violations. This was done to decrease the number of accidents and traffic violations. 
The increase in fines is levied on all highways and motorways and has the approval of the Federal Cabinet. The APTOF is willing to continue the strike until the government decides to withdraw the notification increasing fines. An increase in toll taxes like those levied on the Lahore Ring Road also gave a motive to APTOF to observe nationwide strike. Protests by the APTOF will take place in twelve different areas of Lahore as well. All types of vehicles will be a part of this strike, including vehicles transporting food items. Buses, both non-air-conditioned and air-conditioned, are also set to take part in the strike. Mini Mazda Association has also stepped in the calls for protests and strikes against exorbitant fines and taxes levied on the transportation sector. 
The APTOF has stated that it has gone on a nationwide strike from Peshawar to Karachi after the failure of talks with the government. According to the DIG of National Highways and Motorways Police (NHMP), higher penalties lead to safer roads for everyone. Before the increase fines, PKR 750 was being charged across the board for traffic violations on highways. For overspeeding, motorbikes will pay PKR 1,500, cars PKR 2,500, trucks PKR 5,000, and public transport vehicles PKR 10,000. The highest fine is being levied on public transport vehicles as they carry at least 25 to 30 passengers. Overspeeding with these, many people put a lot of lives at risk. Drivers of public transport vehicles need to be more responsible. 
On dangerous driving, motorbikes and cars have to pay PKR 5,000, and heavy-duty vehicles have to pay PKR 10,000. The fine for the wrong u-turn and wrong overtaking is set at PKR 1,00 for cars and motorbikes and PKR 3,000 from commercial vehicles. For public service vehicles, transporting passengers less than 30% exceeding the allowable limit will be fined PKR 5,000. For commercial vehicles, transporting goods less than 15% exceeding the allowable limit will be fined PKR 10,000. For violations related to traffic signals, PKR 5,000 on the red light, PKR 2,000 on flashing red, and PKR 1,000 on amber flashing to be paid in fine. 
Stay tuned for more news-related content and drop your thoughts in the comments section below on the increase in fines by the government.