When someone goes for buying a fully functioning sedan in Pakistan, they usually tend to choose from Toyota or Honda. The sedan sector is dominated by the latest Corolla Altis and Civic lineup in Pakistan, and any new entrant will have to deliver something extraordinary in order to compete with these two.
But not everyone can shell out 2.5-3.0 million Pkr for a brand new latest Honda Civic or a new Corolla Altis Grande but still want something more than standard Honda City or Toyota Corolla Gli.
Here comes the Corolla Altis 1.6 and Honda BR-V. Although they do not belong to the same category but are roughly in the same price bracket. Toyota Corolla Altis 1.6 is priced at Pkr. 2,199,000/-ex-factory and Honda BR-V i-Vtec-S at 2,329,000/-ex-factory.
Exterior:
The exterior of the Altis is pretty dynamic, prestige-boasting and iconic. Even with simple halogen headlamps instead of those Bi-beam LED in the Altis Grande, and a partial chrome grill it still looks sleek and stylish because of the new keen design of Toyota models. The slanting plastic inserts in the bumpers resemble closely to functional air vents, though they are not but still give a modern look to the car. BR-V, on the other hand, has a huge and bulky looking front end. A larger bumper with simple circular inserts for fog lamps but the massive chrome grill in line with the projection headlamps elevates the front of the car pretty well.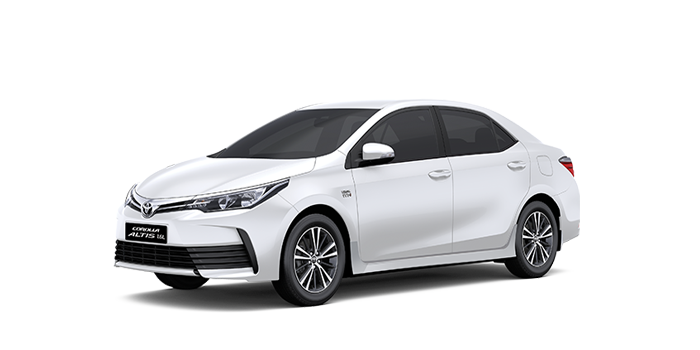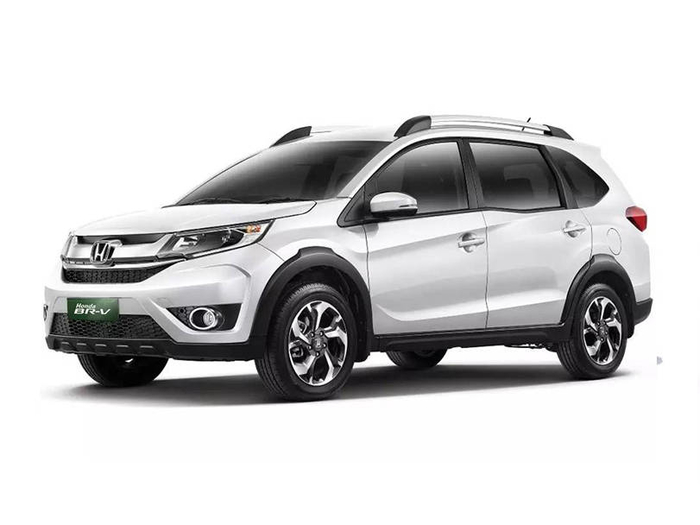 The sides of both the cars are pretty normal. The only noticeable difference is the roof rails on the BR-V and chrome door handle.
Honda BR-V being a small SUV has a flat back or a hatch in the rear instead of a trunk. There is a small chrome grill which flows in line to both the tail-lights. The back end of the car is pretty dull and boring, and nothing special is going on there. Altis has a trunk instead of a hatch and the same partial chrome grill running in line with the tail lights. After the facelift, the new tail-lights give a pretty decent and mature look to the car.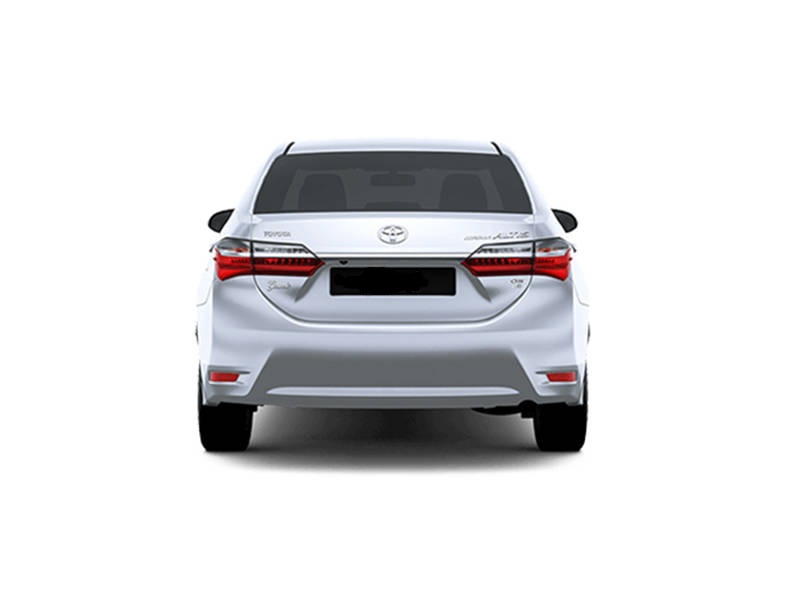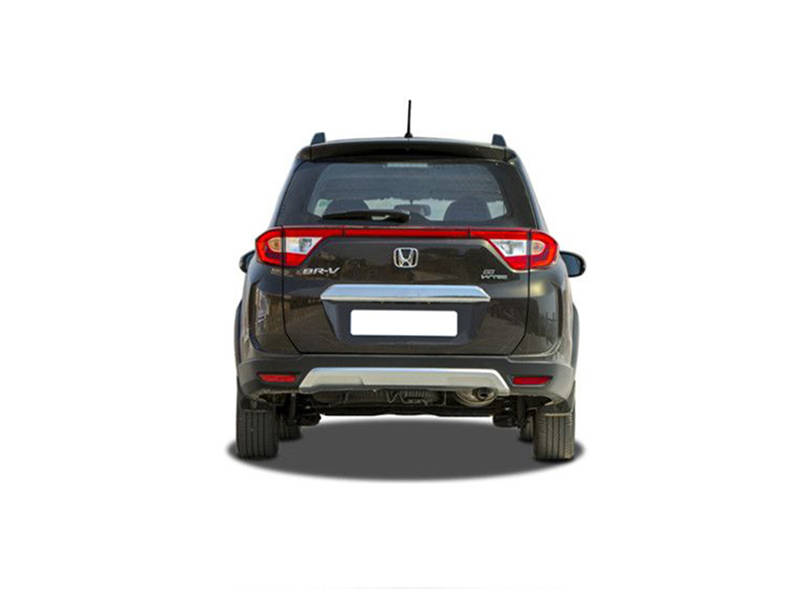 Both cars come with dual tone alloy wheels, instead of boring and dull single tone silver alloy wheels, both cars come equipped with stylish 16" inch dual-tone alloys which elevate the look of the car.

Interior:
Both cars seriously lack in interior styling. Both have a dual tone, beige and black interior with nothing much going on there. The navigation panel of the Altis looks better finished in piano black, but the premium feel is destroyed by the simple rotary ac knobs while BR-V has a climate control panel which looks way better but a dull has a dull design of the complete navigation panel. Altis has dual sided steering wheel controls for multimedia as well as i-mid controls. BR-V has only single sided multimedia controls and lacks a digital speedometer. Altis comes with simple fabric seats while BR-V is equipped with leather seats.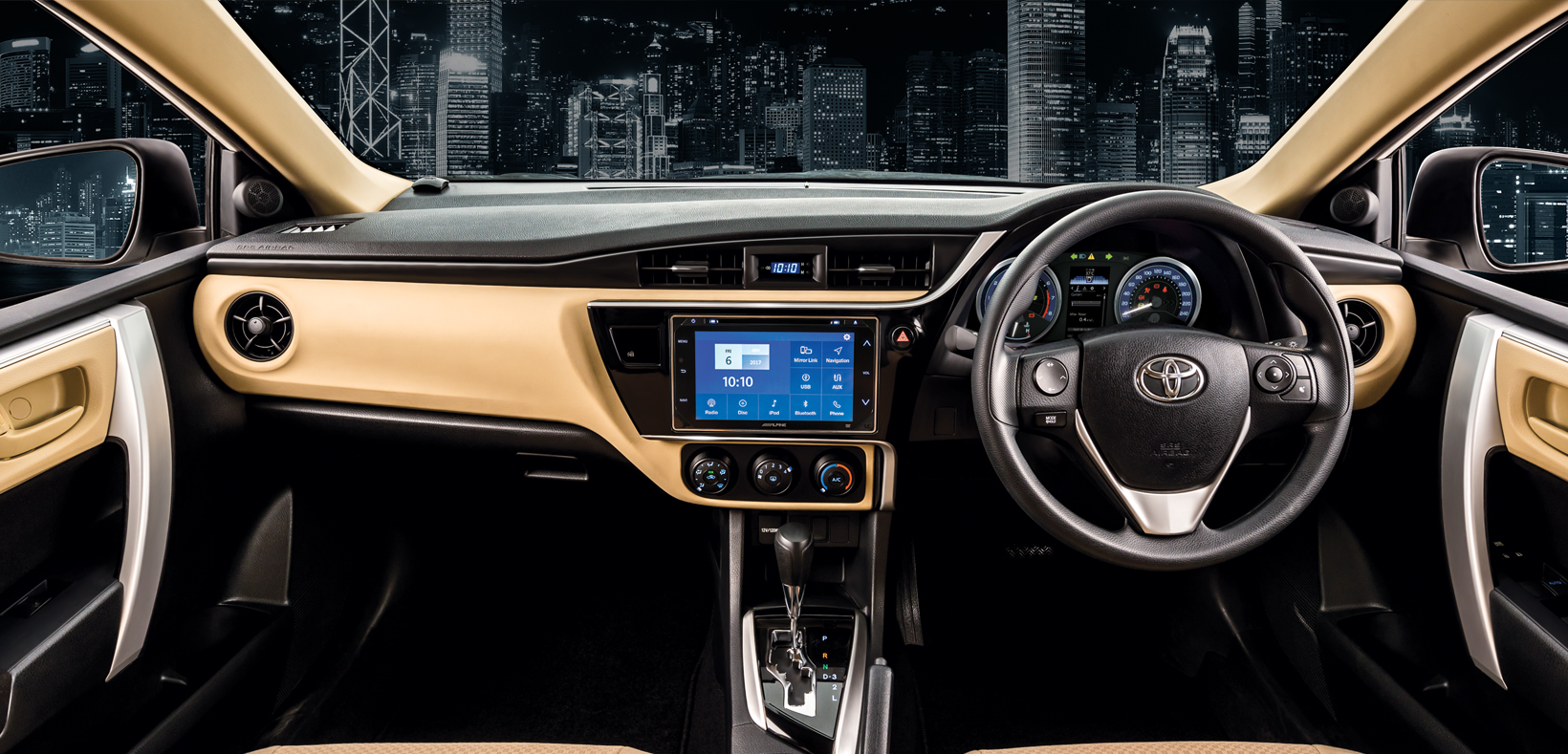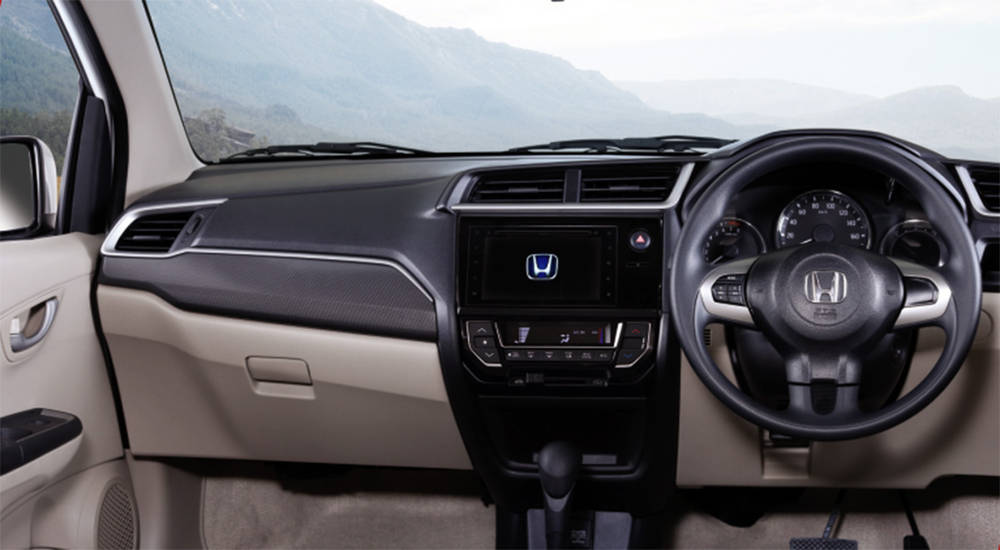 Now dimensions wise BR-V is a slightly bigger car meaning that it would be more practical and spacious car out of the two? Sadly, that is not the case here. Despite the smaller footprint, BR-V has a slightly bigger boot for carrying luggage after folding 3rd-row seats, but 2nd and 3rd seats feel way too cramped as compared to Altis 1.6 whose seats feel more comfortable. BR-V has one additional feature that is the read AC vents which Altis owners will miss out on. Other than that, both cars have a pretty basic interior, but Altis 1.6 takes the lead in interior styling.
Engine And Transmission:
BR-V has a 1497cc internal combustion engine producing 118hp equipped with a CVT transmission. Altis 1.6 comes with a 1598cc internal combustion engine generating 120hp equipped with a simple 4-speed Automatic transmission. Over here BR-V takes the lead with its CVT which gives smooth shifting.
Features BRV:
Projection headlamps
Fog Lamps
Rear Viper
Roof Rails
Climate Control
Leather Seats
CVT Transmission
3rd Row Seats
Rear AC vents
Features Altis 1.6:
Side Skirts
Dual Sided Steering Controls
Digital Speedometer
Dual SRS Airbags
Remote Trunk Opener
Tilt and Telescope Steering
Final Verdict:
BR-V and Altis 1.6 are from two different categories of cars. BR-V is a 7-seater compact SUV while Altis 1.6 is a full functioning sedan. Both cars cater the needs of different types of people. If you want a 7-seater car for city use, then BR-V would be the route to go, but if seven seats are not a requirement for you, the Altis 1.6 is better having a sturdier and strong suspension. In the end, it all depends on personal preferences.
Let us know in the comments below which would you choose.