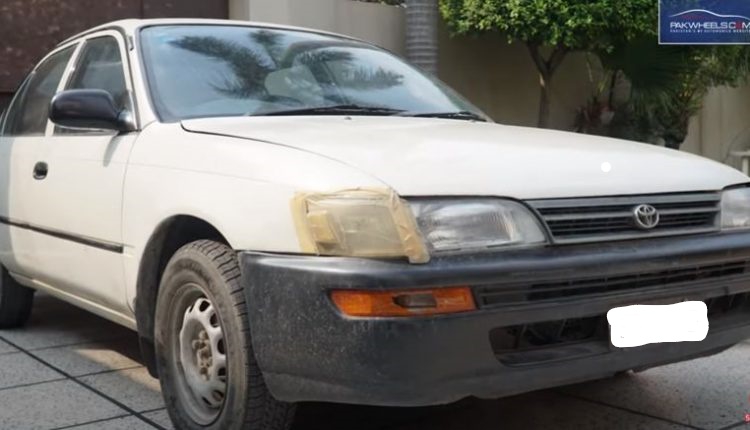 Toyota Corolla Indus 1992 Restoration in very low price
Today we have brought restoration video of Toyota Corolla Indus 1992 model. Earlier, PakWheels restored Toyota Corolla Saloon 2008 and told you about the whole process and price cost.  
The purpose of this restoration series is to encourage the common man that anyone can restore an old car in a meager budget. This approach is excellent for consumers who cannot afford a new vehicle.
We will tell you its cost and needed time for this whole process of restoration at the end of this article. 
Pre-Restoration Condition of Toyota Corolla Indus 1992: 
Engine Bay:
Although the car was parked for quite a long time, but the engine started on first self, which means it is in a running condition and battery still got the power. The engine surely needs detailing. The car has a diesel engine; hence, it needs heat up before the ignition start.
Exterior: 
The front bumper is misplaced, and the headlights are broken. We will also change the tyres after complete overhauling of this car. The rear lights will also need buffing to bring back their original shine.

Interior: 
The interior is in a shabby condition as it needs cleaning. One of the parts of its ignition is missing. The AC and audio unit is not working. As its an old model, that is why it does not have many electronic gadgets. The car has manual windows, which needs a bit of work to make them move smoother.
Trunk: 
The trunk is also in poor condition as its mat and carpet are missing. The cover on the lock sheet is also missing. We will try it to restore completely.
Restoration Process: 
Starting the process, we pulled out all of its seats to clean the interior. As the car was not functional for a long time; hence, it was very dusty.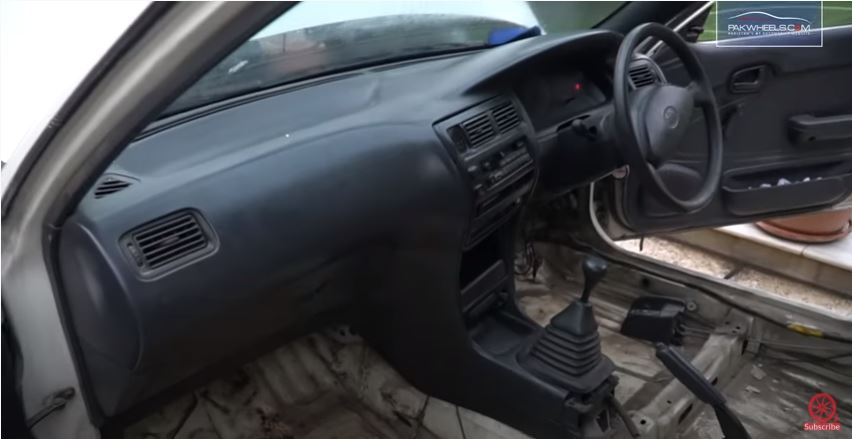 Here, we want to tell our consumers that you do not need to spend money in bulk, devise a strategy and understand where and how you need to spend your money. Through this method, you can restore the car is a very low budget with excellent reliability.
After cleaning and AC repair, we will drive this car to know its suspension-related and other faults in this car. The cleaning will also tell you which part needs overhauling and changing.
Furthermore, we have ordered this car's genuine monogram and front lights, because originality is an essential part of the restoration.
Toyota Corolla Indus 1992: Post Restoration:
The seats and carpet of the Toyota Corolla Indus 1992 are cleaned and washed. We have also washed the engine. Only one seat needed repair, while other seats were in excellent condition.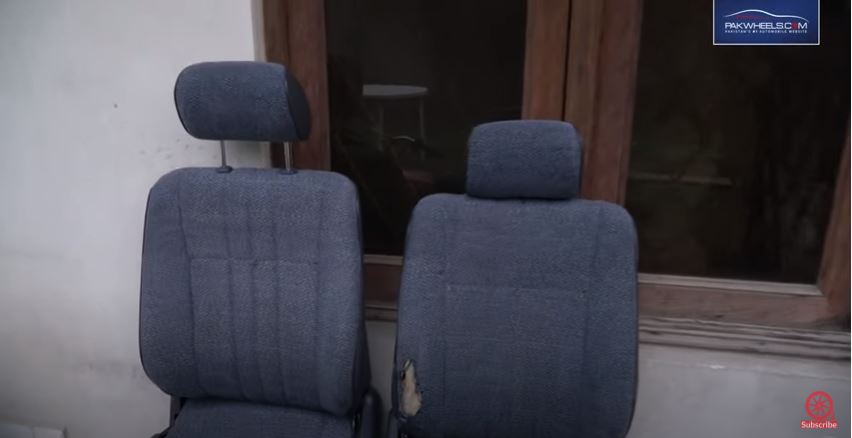 Our consumers must remember that dismantling a car is very easy; the real job is to re-assemble it, hence, always consult an expert before taking such a step.
Exterior: 
We have painted the front grill in original grey chrome, while the back side is garnished and rear lights shined.  Furthermore, we have installed original front indicators and side of front lights. We have replaced the old bumper with the original one. The front lights did not had much power; hence, we installed new relays, and now they throw light with full power, which is great for travel at night.
The motors of wipers were also not working properly, so we replaced them with a new one, and now they work perfectly.
Meanwhile, no new part is installed in the engine, except detailing.
Wheel Rims: 
We have installed the original wheel cover of this car, after buying it from Peshawar while this model had a unique ring cover. PakWheels has tried to restore the original look of its tyres and rims. The tyres are also stock ones; we have not installed anything fancy.

Side and Back Condition: 
We have kept the side strip in original condition, while rear garnish and lights are buffed and are now in original shining condition. Two monograms are still the same, while we bought two new ones.
The car did not need any repaint; hence, after cleaning, it is in shining condition.
Interior: 
We have kept the mat-finish of the interior of this Toyota Corolla Indus 1992 as nothing fancy or shiny is installed in it. We have kept its stock condition. The blow of AC is also now working perfectly.
Furthermore, we have repaired the lights of the meter and dashboard.
Engine: 
The engine was already in a relatively good condition; you just have to give it heat before starting it. Earlier, the exhaust of this car was making noise because the grill at the connecting point of engine and exhaust was broken, and we bought a second-hand one, and now it is running without that sound.

Final Verdict: 
As mentioned earlier, restoration is a great way to change an old car into a good, reliable family car. You have to be smart and know the right person and process to do it. It will take your time, but the end result is going to be very fruitful.
Most of the spare parts of Toyota Corolla Indus 1992 are readily available, which is a bit of surprising but a good aspect of this whole process. Furthermore, the parts are very cheap, which is excellent for your budget. It took us three weeks to restore this car completely, while it cost us only Rs43,400 in total, and we remained able to change the whole outlook, comfort, and performance of this Toyota car.
Total Cost: