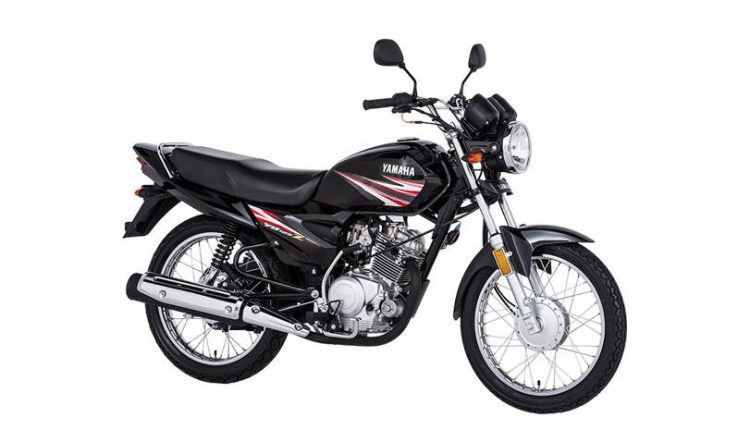 Yamaha YB-125Z to get an upgrade in Pakistan? 
The reports have suggested that Yamaha Motor Company (YMC) is all-set to launch an upgraded version of YB-125z in Pakistan. As per the news, the new YB-125z will cost Rs163,500.
New Variant Features of Yamahan YB-125Z: 
The new variant will be available on Yamaha showrooms during the ongoing week in black and red colors.  
The leaked pictures of the new motorbike revealed that it has same body shape, but the company has added some new features. The new additions include new stickers on fuel tanks, alloy rims, and disc brake on front wheels.
According to the sources, the company is introducing these new changes to users' demand. The company wants to make a strong presence in the local market; hence, it is listening to its customers, the sources claimed.
Competition With Honda:
Yamaha has launched YB-125z in the competition of Honda's CB-125F. The Yamaha's bike is considered to be more comfortable and with less vibration. Furthermore, the Yamaha's bike is relatively cheap as Honda CG-125F costs Rs187,900, after a recent price hike by the company.
Price Hikes: 
It is pertinent to mention that Yamaha hiked the prices of its bikes up to Rs6,000 last month.  According to the company's notification, the new price of Yamaha YB125Z will be Rs151,000, with an increase of Rs5,000. Meanwhile, Yamaha
YBR 125G will now cost Rs178,000, and Yamaha YBR125's latest valuation is Rs169,000. Both vehicles saw a hike of Rs6,000 and Rs5,000 respectively.
The old price of  Yamaha YB125Z was Rs146,000, while price of Yamaha YBR 125G was Rs172,000 and YBR125 used to cost Rs164,000. 
Relaxation in Budget 2020-21:
It is also important to mention that the government removed Ambit of Advance Tax (AAT) on vehicles with engine power up to 200cc under Fiscal Budget 2020-21. During his Budget speech, Federal Minister of Industries and Production Hammad Azhar had said that the step is being taken to provide relief to lower strata of society.