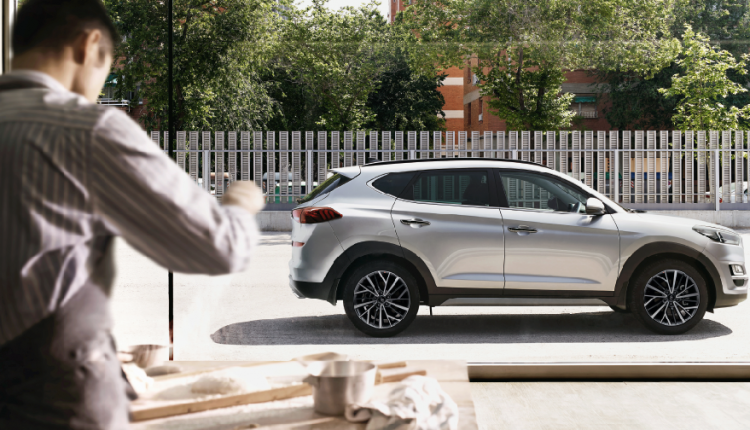 Hyundai Tucson Declared Number-One in Compact SUV Category
American-based data analytics and customer intelligence service, J.D. Power, has declared Hyundai Tucson Number 1 in the category of compact SUVs in the United States. The annual initial Quality Study surveys how many issues new car buyers face during the first 90 days of purchase.
The company asses the vehicles according to how many problems per 100 cars are reported across nine categories. The J.D. Power ranks the car highest with lower scores. Talking to media, Vice President of the company, Dave Sargent said that this study is the industry benchmark for new-vehicle quality, and year after year, automakers apply the insights they learn from consumers to make positive changes.
Reacting to the news, Hyundai Motor America's Chief Customer Officer, Barry Ratzlaff, said outperforming the best vehicles in a segment is always a major milestone for Hyundai. "These accomplishments are a testament to the entire company's dedication," Ratzlaff said.
Hyundai Tucson International Variants: 
Internationally, Hyundai has launched 12 variants of Tucson. The SUV comes with Nu 2.0MPi, R 2.0CRDi, and Gamma 1.6 T-GDi engines, with a power range from 157-to-185 horsepower. These vehicles have 6-to-8 manual and automatic gear transmissions, with both Forward and All Wheel Drive.
Hyundai Tucson is lauded due to its executive outlook and luxury comforts and specs. The five-passenger Tucson is a constant bestseller for the South Korean company. The 2020 model of this SUV has multiple SmartSense Safety technology, around 62 cubic feet of total cargo space, and standard Apple CarPlay and Andriod Auto. These all features make this vehicle a favorite one of the consumers across the world.
KIA Sportage
Kia Sportage is ranked second in this segment. The Sportage has been making splashes in the international market due to its overall shape and safety features. Kia Motors unveiled the current Sportage model in 2015. The SUVs variants come with engines including 1.6L Gamma, 2.0L Nu, 2.4L Theta II, and 1.7L U-Line, producing power ranging from 240-to-181hp.
These variants have both manual and automatic transmission with 6-to-8-speed gears. The company has launched this vehicle in both FWD and AWD variants.
Chevrolet Equinox
The Chevrolet Equinox is in the third place in this segment, majorly due to its wide range of options and safety features. The company has launched this vehicle in four basic variants, i.e., L, L.S., L.T., and Premier.
L.T. and Premier have further two variants, each with 1.5L Turbo 4-cylinder and 2.0L Turbo 4-cylinder engines. The 1.5L engines come with 6-speed transmissions, while 2.0L engines have 9-speed transmissions. Furthermore, L and L.S. variants come with only 1.5L Turbo engines, mated with 6-speed automatic transmission.
Chevrolet has presented an exciting offer to its customer, as they can choose both FWD or AWD in any variant while ordering a new SUV.
Hyundai Tucson in Pakistan:
These three SUVs have proved them best, through their safety and engine options. Hyundai's Tucson is at the top of the list because it has received fewest complaints from customers in the USA. This shows that the company has developed its vehicle, keeping the demands, interests, and needs of the consumers. Meanwhile, Hyundai is all set to launch Tucson in Pakistan very soon. We hope that the company will maintain its international safety, luxury and comfort features for local customers. If Hyundai will give the same global specs to Pakistani consumers, it will surely make a huge splash in the market, and become on of favorites of domestic buyers