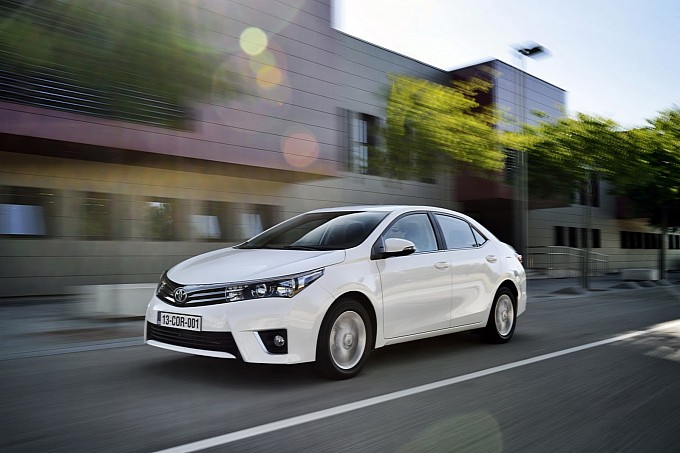 Toyota Corolla and Pakistan
The Toyota Corolla is a line of subcompact and compact cars manufactured by Toyota. Introduced in 1966, the Corolla managed to become the best-selling car worldwide by 1974and has been one of the best-selling cars in the world since then. In 1997, the Corolla became the best selling nameplate in the world, surpassing the Volkswagen Beetle. Toyota reached the milestone of 40 million Corollas sold over eleven generations in July 2013.  The series has undergone several major redesigns.
Corolla was named by Toyota after their naming tradition of deriving the name from Toyota Crown for sedan. Corolla had a twin in Japan called the Sprinter until 2000, few examples of which can be seen in Pakistan.
Corolla began as a rear-wheel-drive car and only during the mid 80s did Toyota switch Corolla into an FWD vehicle with its life-long competitors such as the Nissan Sunny which shares the same birth year with the Corolla. The Civic joined the competition a bit later on.
Just like the world, its Pakistan's most favorite sedan as well despite of the quality deficiency compare to Made in Japan but models, but still we all love it. Indus Motor Company are manufacturers, assemblers, distributors and importers of Toyota and Daihatsu vehicles, spare parts and accessories in Pakistan.
Indus Motors & Toyota singed a joint venture in July 1990 Company was incorporated in Pakistan as a public limited company in December 1989 and started commercial production in May 1993 since then Indus Motor Company has sold more than half million units of Toyota Corolla while globally Toyota reached the milestone of selling 40 million Corollas over eleven generations in July 2013
Pakistani buyers has made a significant contribution as we have not only bought locally manufactured Corollas but imported one's too in achieving the milestone, one of major reason Corolla's success is its unmatched reliability and ability to adjust nicely in most climates
We may take the example of Pakistan where temperature can go above 50 °C in most parts of the country while in the northern parts temperature can drop less than -20 °C Toyota Corolla's performance under these extreme climate conditions is wonderful this vehicle keeps you running across the country without too many problems also gives you a comfortable warm and cool experience on the go. Therefore, Corolla XLi has a certain rural image associated with it, people push them to their edge and they function flawlessly.
Despite the drawbacks during high-speed driving and such, Corolla are the one the most reliable cars ever built and there's a new one coming in August this year.
Pakwheels have covered the car in details (you can view the later model of Corolla here.) but the newest Corolla, which will be stripped down to be the least equipped car for XLi model of course and personally, it looks might good but let's see how it answers to its ancestors when the case of reliability has brought up against it.