Toyota Fortuner Facelift launched in Indonesia
Indus Motors launched the Fortuner here in Pakistan not too long ago and has been trying its level best to sell it despite getting set backs in forms of governments introducing new taxes or weakening rupee which consequently increases the prices and people not please by 5-8 lac rupees rise in price demand their money back.
Even then our sources tell that it is more healthy for Indus Motors to sell a Fortuner instead of a Corolla as the 4×4 is so good for profits that one Fortuner will generate better profits/results equivalent to sale of 5-6 Corollas. No wonder. We need 4x4s!
Better yet! Indonesia has just received a facelift for the existing model of Fortuner. The one we got recently.
It's hard to spot the difference between the normal Fortuner but it has received a couple of LED strips on the bumpers which act a daytime running lights however, the TRD Sportivo Fortuner have had some very clear upgrades to its fascia including the LED strips. A new black grill at the front, new wheels, with new bumpers and side skirts.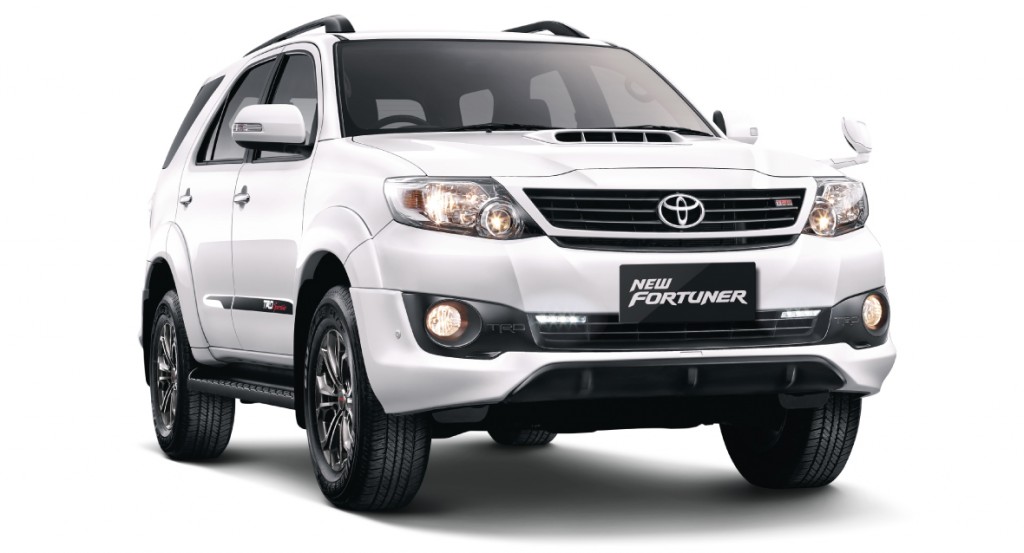 The facelift is a mild one and since Indus Motors have also launched Corolla TRD Sportivo, it can be expected that the Fortuner TRD Sportivo will also be brought here.
Click on this image to see what's new on the TRD Sportivo Fortuner: