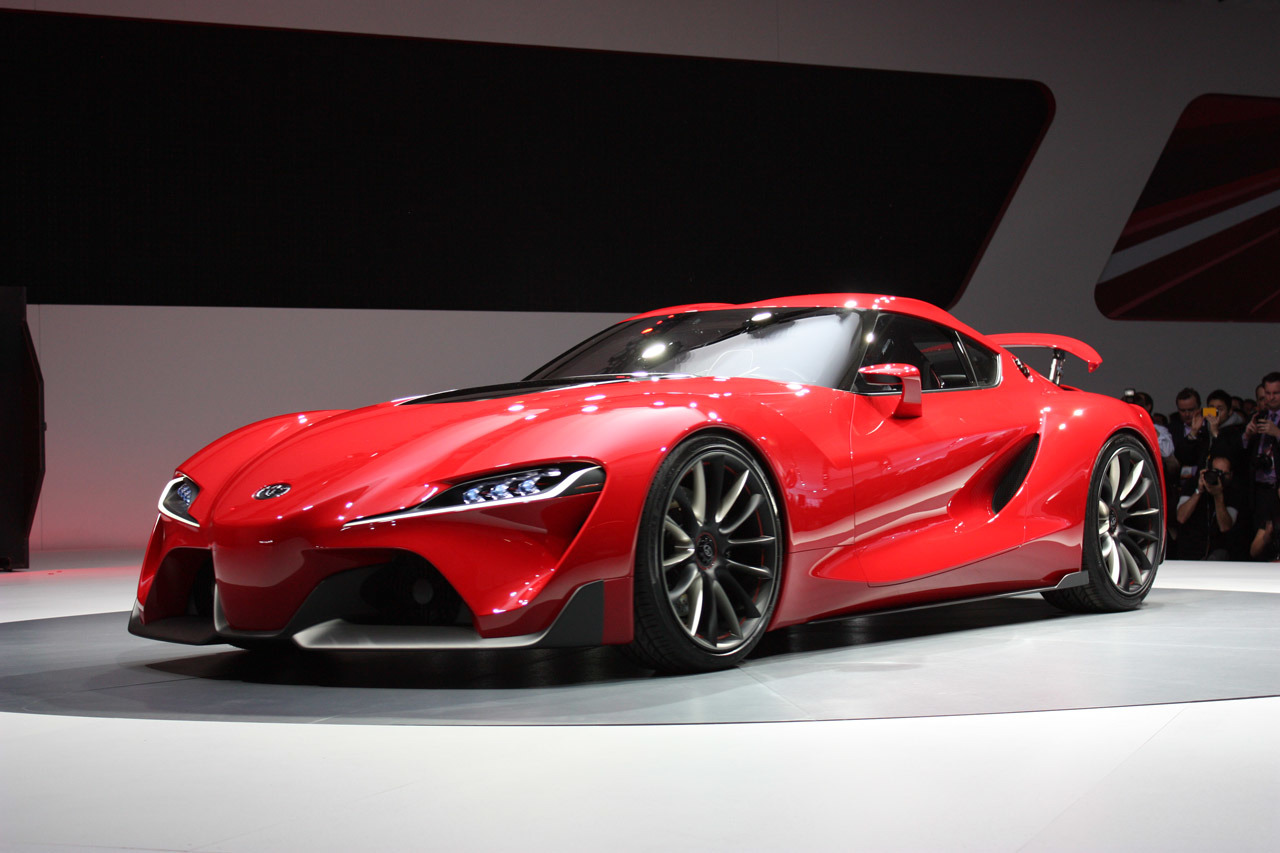 Toyota FT-1 concept is possibly the new Supra
As Toyota's President, Mr. Toyoda pushes the company to reintroduce the sporty spirit that Toyota cars used to have before beige took over, the newest attempt that Toyota's shy about claiming as Supra's successor, the FT-1 has been introduced at the Detroit Auto Show.
The whole press, enthusiasts, and everybody with a slight bit of affection for cars cheers for it as it looks from the future and it indeed is for the future.
It is made with classic sports car proportions; Engine at the front, power goes to rear; a long hood, low center of gravity, cockpit placed furthest to the rear, this is chapter – 1, page – 1 in the petro-sexual handbook.
But this classic sports car proportions do not compromise on how the cars like the GT-R is designed, the FT-1's body is pure, every part of it has a function to do it. Some say the FT-1 is the classic case of marriage of form and function. The result is gorgeous, especially the side profile and the rear while the front have room to be improved.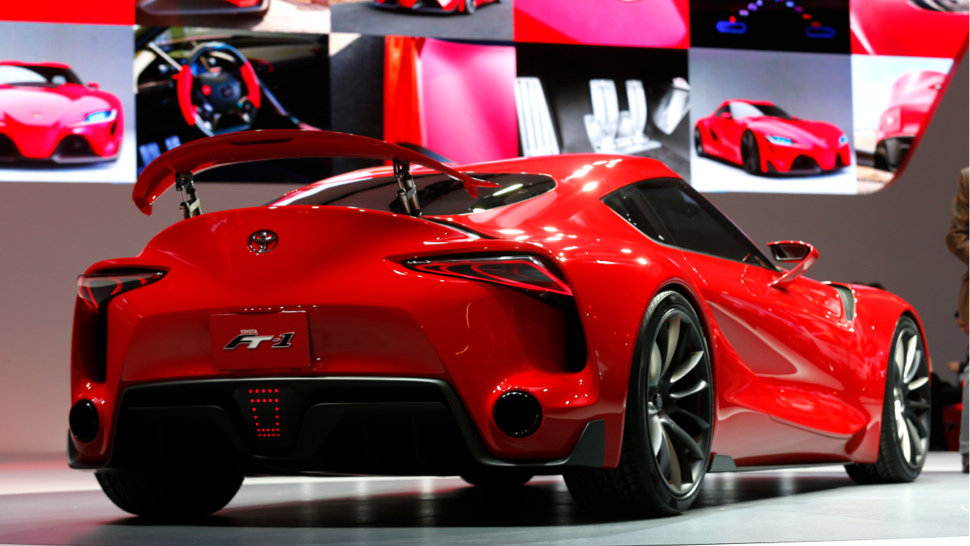 With that long hood, CALTY Designer, Bob Mochizuki says, ""We made the engine ambiguous on purpose, but we tried to make it look mean," he says. "We wanted it to look like it's no joke."
So you can't know what powers it, but it sure has introduced some neat design stuff, for example, when you're going at high speed, you don't notice anything but your hands on the steering and the road, Toyota calls this state 'The Zone', and have had the FT-1's interior designed to make the most of it.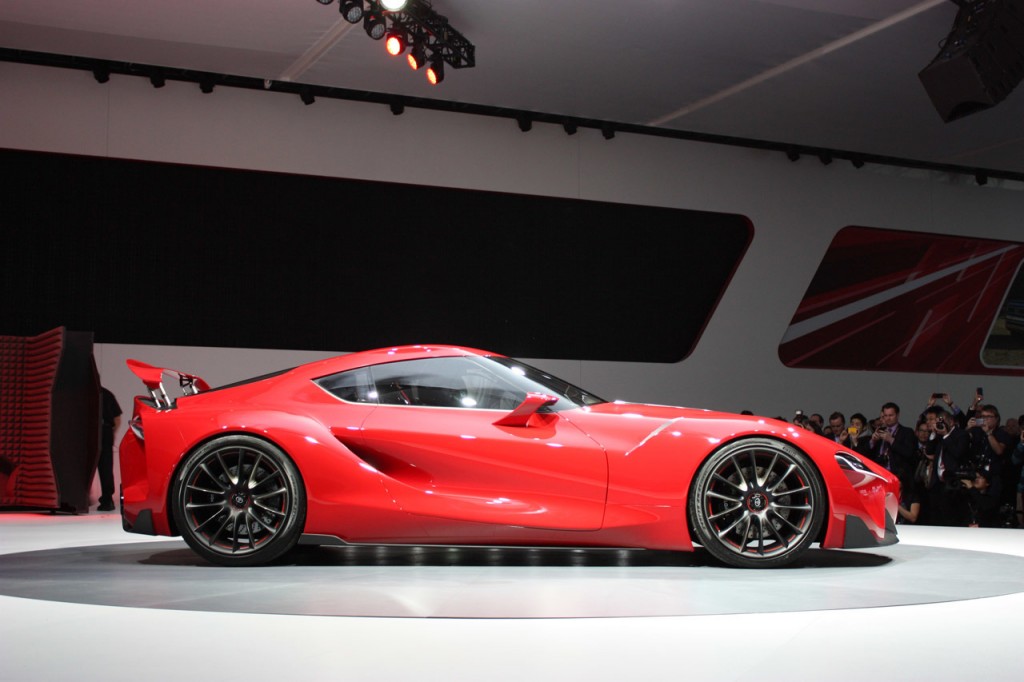 Then you have the HUD display mounted speedometer, which is is part of taking advantage of 'the zone' state, so all relevant and important information is in your line of sight.
The car is quite far away from us being able to drive it in real life but if you own GT6, then you can drive it in the game now.