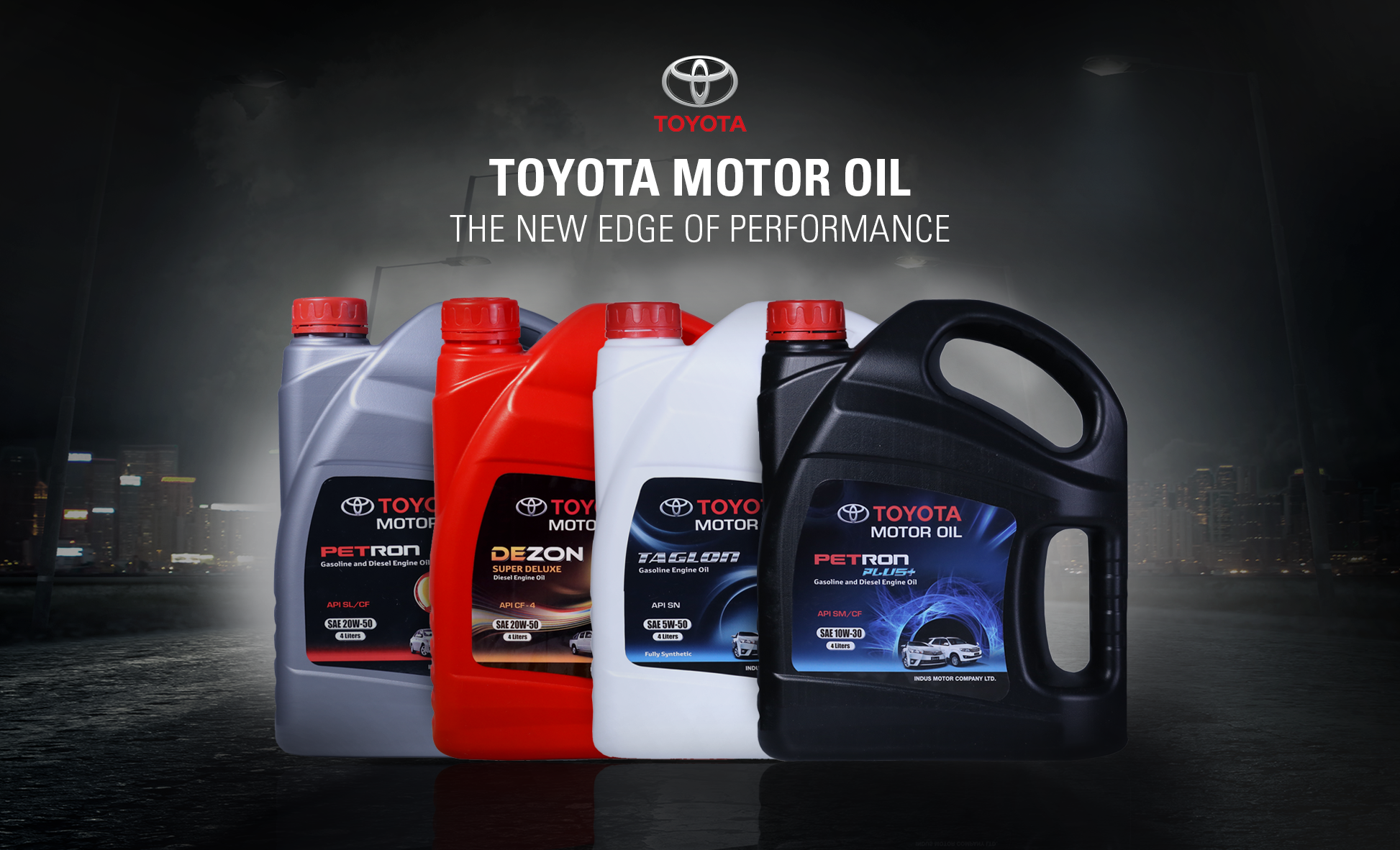 In the highly niche and competitive lubricant market of Pakistan, Toyota has made a successful penetration in the market. By introducing multiple variants and SKUs of lubricant products, the company has cemented its presence, courtesy of TMO (Toyota Motor Oil). Spanning over four different products, IMC is hailing TMO as a performance oriented range of engine oils. Be it a forced induction or a naturally aspirated engine; the company is claiming that Toyota  Motor Oil has each of your avenues covered.
TMO is engineered to give best results in severe weather conditions of Pakistan. Moreover, it has variable viscosity depending on the variant, which improves the engine responsiveness and decreases the CO2 emissions. In other words, Toyota Motor Oil has a range of products which are eco-friendly and will prolong the engine life. It is also Toyota approved, which means that it is specially formulated, tried, tested and guaranteed to work for Toyota engines. TMO includes:
Taglon API SN (5W-50)
Petron Plus SM/CF (10W-30)
Petron SL/CF (20W-50)
Dezon CF-4 (20W-50)
Hybrid SN (0W-20)
To cater to the diversified needs of Pakistani consumers, the company has taken appropriate steps to ensure the availability of engine oil in different capacities, including 1 Litre, 3 Liters, and 4 Litres. Additionally, TMO also enhances engine performance by marginalizing the friction between moving components of an engine and ensures a pristine motor by washing away sludge, dust, carbon and other deposits. With its ability to prevent power loss by creating an oil film between the piston and cylinder to seal off compressed and combusted gas in the combustion chamber, TGMO ensures a smooth delivery of power to the drivetrain.   Most notably, it has lubricating property, which allows it to form an oil film on contact areas to reduce friction, prevent wear and tear, energy loss and seizure, which makes it a tailor built product for Toyota vehicles in Pakistan.
Visit your nearest dealership or parts and lubricant shop today to know more about the product. Always use Toyota Motor Oil for your Toyota Cars because only Toyota knows Toyota better.