In the wake of the rapid spread of COVID-19 across the country, Toyota Indus Motor Company (IMC) has introduced a limited-time free offer for its existing customers that include free AC check-up and car sanitization.
According to the details, one of the leading Japanese auto manufacturers in the country aims to keep in touch with its loyal customers and offering such kind of deal would let the company maintain its presence among them. The automobile sector has been in deep waters for almost a year now due to a drastic drop in sales due to several economic and other factors. The spread of the Corona virus in Pakistan made the overall situation even worse for the auto industry as the government enforced lockdown in the country thus leading to an entire closure of the production plants. However, as a part of the latest limited-time offer by Toyota Indus, the existing customers of IMC can visit the company's workshop to avail of the services included in the package. The customers can get the air-conditioning system of their Toyota cars inspected at free of cost. In addition to this, the company will perform free sanitization of the car. It shows that the automaker is willing to bounce back in the market once the conditions get to normal. Nonetheless, the customers can avail of this free of cost offer for a limited time.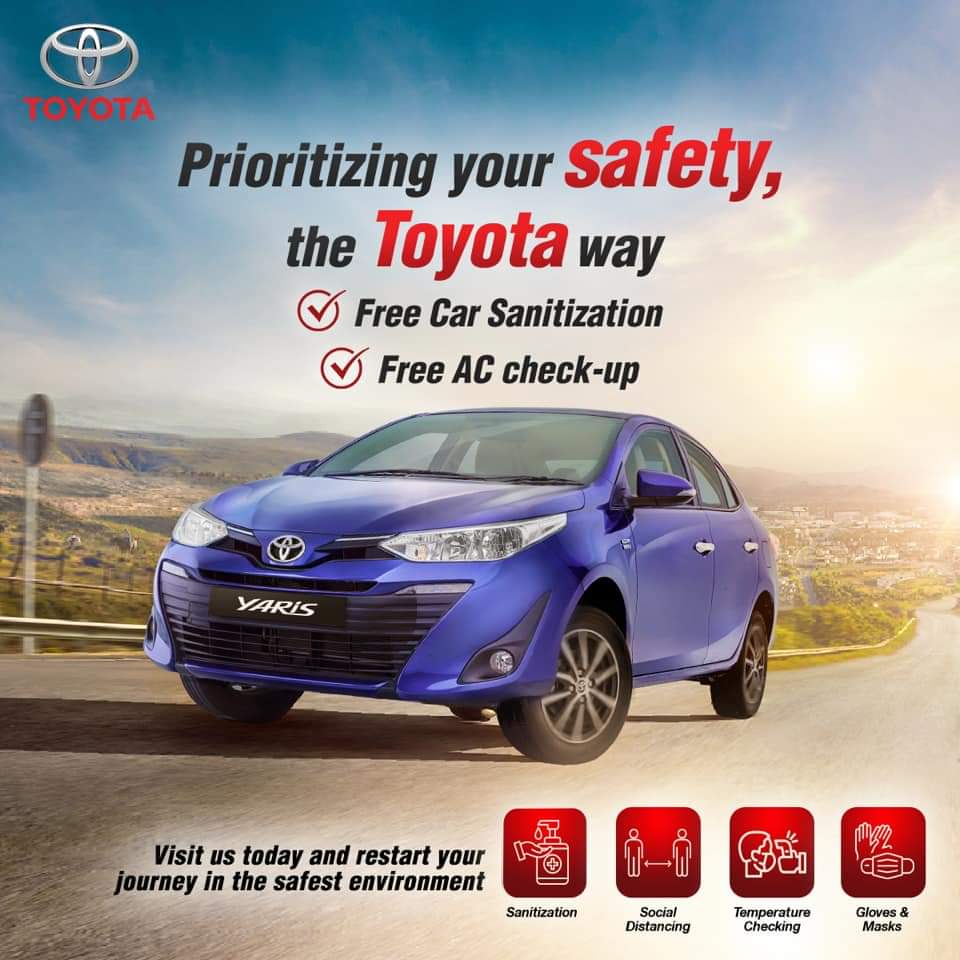 Apart from this, there have been several developments related to Toyota in the global auto market. Toyota has introduced the facelift models of its SUV Fortuner and pickup Hilux Revo in Thailand. In response to this, there is news circulating regarding its introduction to the Pakistani market soon as well. Perhaps only time will tell when the automaker decides to take this step as it needs some stability in the auto sector first. Previously, the official launch of the highly-anticipated Toyota Yaris was overshadowed by the lockdown restrictions of COVID-19 in the country. The company had to abandon the launch event of Yaris as it then opted for a soft launch. It also turned out to be disappointing for the customers as they could not get their hands on the new model due to the closure of dealerships since then. In the meanwhile, the company also increased the prices of its vehicles by up to PKR 500,000.
What are your thoughts on the latest offer by Toyota Indus? Let us know in the comments space below and stay connected with PakWheels for more updates on the auto sector.