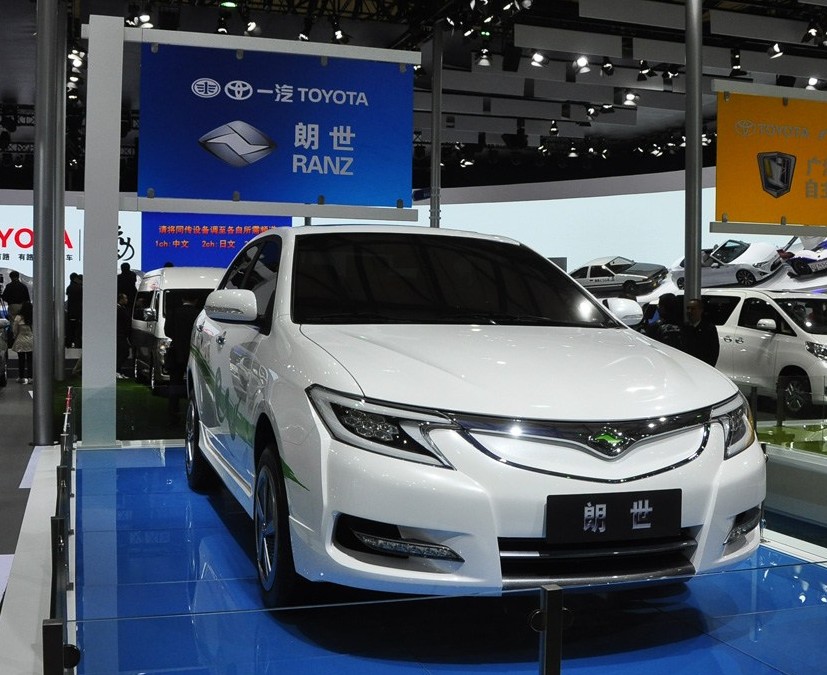 Toyota launches two sub-brands in China
The Chinese market is huge, its even said that automakers run to the Chinese market to save themselves from bankruptcy and closure. Japan's relationship with China has never been a good one, much like our relationship with India. Nevertheless, Japanese automakers operate in China with a good amount of success which was put onto the lines a couple of months ago when China and Japan entered into a dispute over an Island.
Memories of Chinese people were refreshed and they refused anything bearing a 'Made in Japan' tag. Things may have improved gradually now but not to full extent.
However, Chinese government is a bit aggressive in getting foriegn automakers to transfer technology to their local partner and for that reason, Toyota has revealed two sub-brands in China only to make the Chinese government happy, by giving obsolete platforms.
One brand, which was first revealed in March, is called 'Ranz' and will make Electric Vehicles for China. The brand remained without a car until the Shanghai Auto Show came this week.
Even then, Ranz introduced a car that works on obsolete platform and thusly, has a very stupid electric drivetrain and rarely do such cars make it to the mass market. It is though based on a Toyota Corolla EX sedan but with touches given by Toyota's Chinese designers.
The other brand which was revealed at the Shanghai Auto Show with a car hasn't got a name yet although it has a logo and Toyota's representatives gave a rough idea of why it was formed.
Main reason is the same, Chinese government wants transfer of technology through creation of sub-brands. So where Ranz already deals in EVs — this one is introduced to focus on young buyers. Logo resembles a sailboat, but Toyota didn't say anything about the logo either.
The Chinese automaker (partners of Joint ventures) aren't happy with such brands as they occupy unnecessary resources and ends with crap old cars based on obsolete technology leaving them with nothing new to sell however the Chinese government insists its a good idea and forces everyone to continue with it.
The brand without a name destined for young buyers: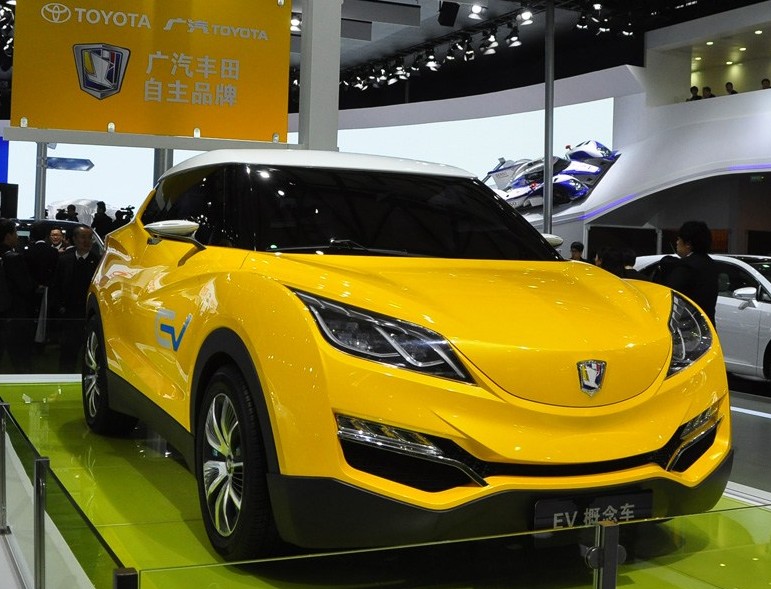 Ranz: