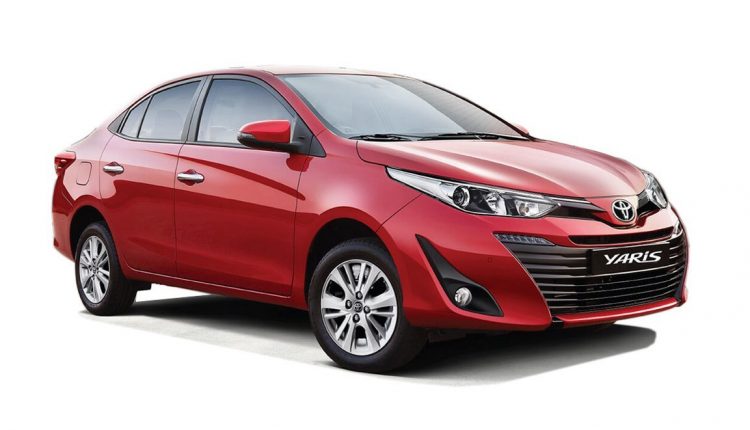 Toyota Offers Discount on Yaris in India, Hikes Price in Pakistan 
Toyota is offering a discount on its new Sedan car, Yaris, and other models for month of June in India. The company is expecting to increase its sales through discounts and other offers in the country.
According to media reports, Toyota is offering discounts and compensations up to INR 72,500 (PKR 1.58 lac). The company said the customers could get INR 20,000 (PKR 43,700) cash discount, along with INR 20,000 (PKR 43,700) compensation as an exchange bonus. The company has offered exclusive INR 32,500 (PKR 71,000) worth discount for frontline health workers fighting against COVID-19.
Low Sales in India: 
Since its launch in India in May 2018 to February 2020, Toyota has just sold 15,009 vehicles in the country, averaging 682 cars per month. On the contrary, its competitors, including Hyundai Verna, Suzuki Ciaz and Honda City has sold 3,000 units per month on average. Toyota is preparing to launch a fleet version of the car to push Yaris hard in the Indian market. The new version is expected to increase sales of Yaris in India.
Price Hike in Pakistan: 
On the contrary, Toyota has increased the prices of Yaris in Pakistan up to Rs150,000. The vehicle was launched in Pakistan in March 2020, but sales were totally slumped due to Coronavirus pandemic and nationwide lockdown. Despite zero sales, the company increased the price for Pakistani consumers.
According to Pakistan Automobile Manufacturers Association (PAMA), Toyota sold zero Yaris cars in April, while only 167 units were sold in May. However, the sales of vehicles are expected to increase in June, as the government has eased the restrictions and lifted the lockdown.
Comparison: 
Earlier, PakWheels made a comparison of Yaris in Pakistan and India. We discussed the exterior, interior, safety, and power features in detail. Following is the chart of this comparison: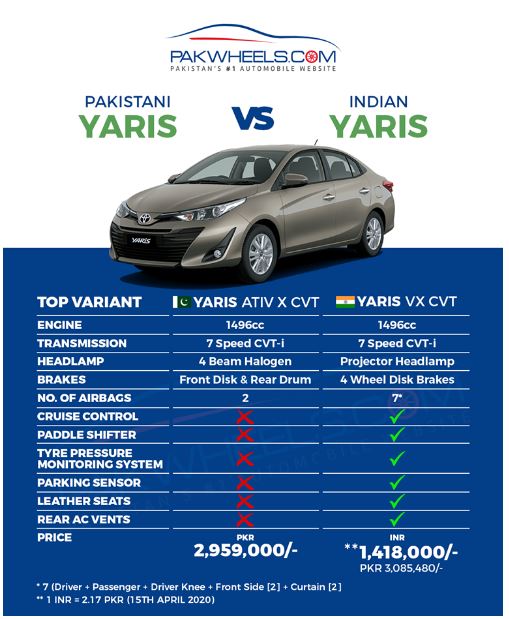 What do you guys think on this development, share your opinions in comment section.
For more news, articles on auto industry and car reviews, keep visiting PakWheels.com.