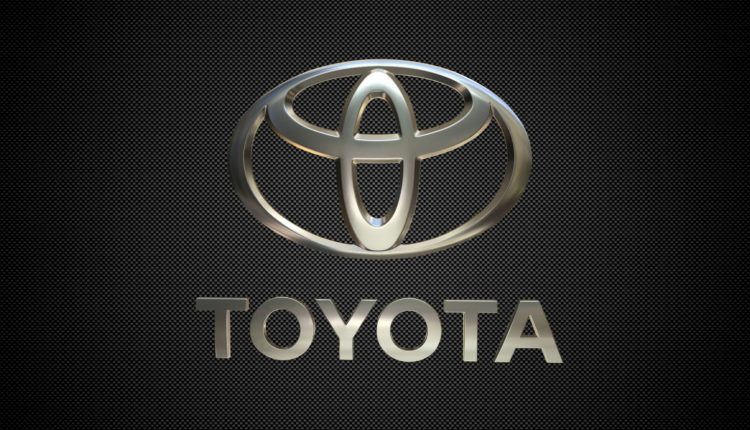 As reported earlier by PakWheels, the Indus Motor Company (IMC) has raised the prices of Yaris, Corolla, and IMV variants.
Due to the surge in the value of the US Dollar against the rupee, there was an increase in the CKD cost and the cost of local parts. Toyota IMC's vendors have also experienced a surge in prices. All of these factors compelled Toyota Pakistan to increase the prices of its vehicles.
The prices are increased between PKR 110,000 to PKR 500,000 depending on the vehicle. The newly introduced Toyota Yaris has also experienced this hike in price. The base variant, 1.3L GLI MT, has gone up in value by PKR 120,000. The ex-factory price of the base model now stands at PKR 2,469,000. The price of the top-of-the-line variant is increased by PKR 150,000. The price of the 1.5L ATIV X CVT now stands at PKR 2,959,000.
The lowest price hike is experienced by the manual variant of 1.6L Corolla. The price of this variant is increased by PKR 110,000 and now stands at PKR 3,159,000. The Corolla Altis Grande CVT has experienced a price increase of PKR 200,000, which is the highest among Toyota sedans. This top-end model can be bought now at PKR 3,899,000.
All of the variants of Hilux Revo are now PKR 300,000 expensive. The top-end model, Revo V AT, is now at PKR 6,549,000. The base model, Revo G MT, now stands at PKR 5,899,000.
The price of Toyota Fortuner experienced a huge increase at PKR 400,000 for the base variants and PKR 500,000 for the top-end variants. You can now purchase a Fortuner for as low as PKR 7,699,000 and for as high as PKR 9,399,000.
Get a detailed peek into the price hikes undertaken by Indus Motor Company (IMC) for all of its vehicles. These new prices are applicable from 5th April 2020: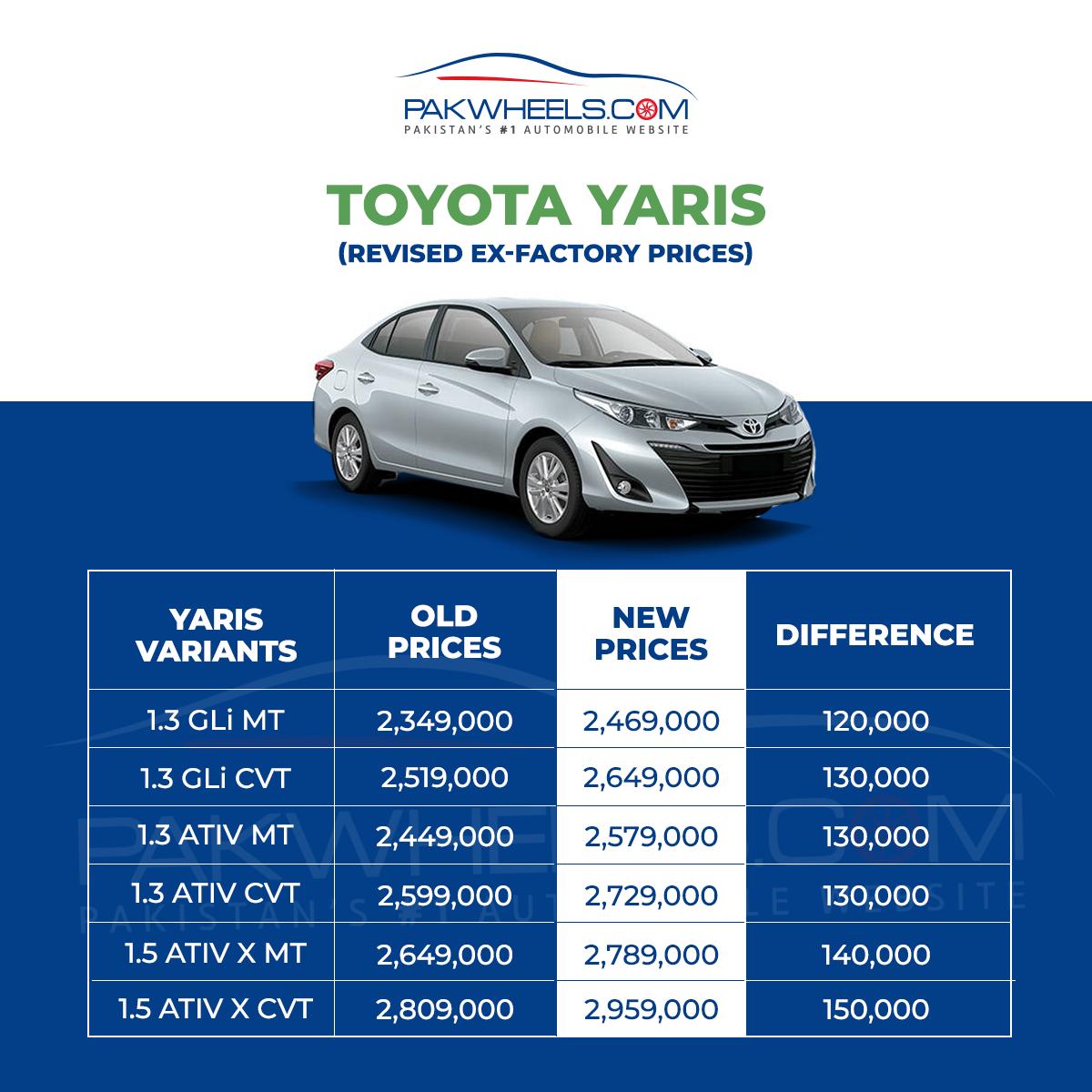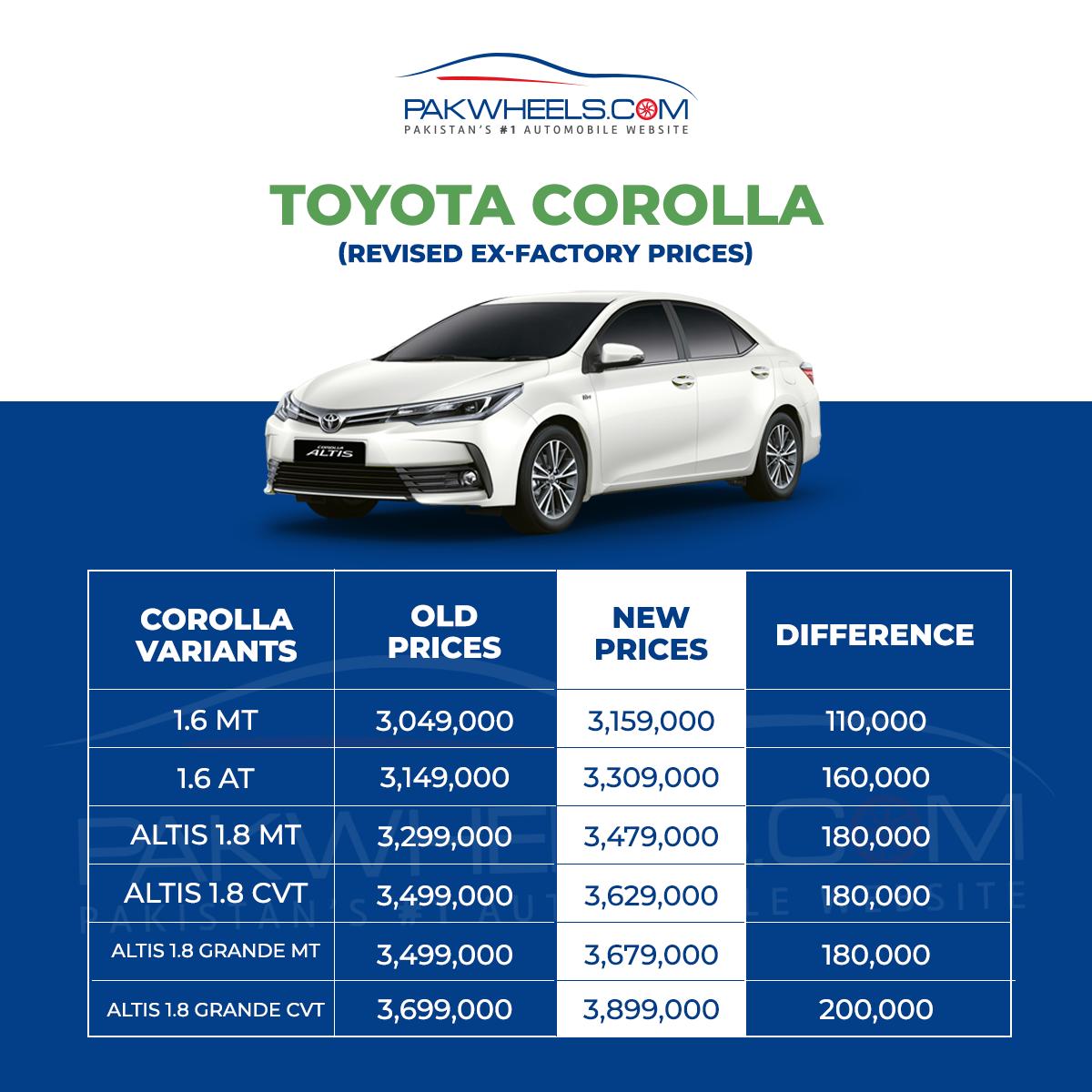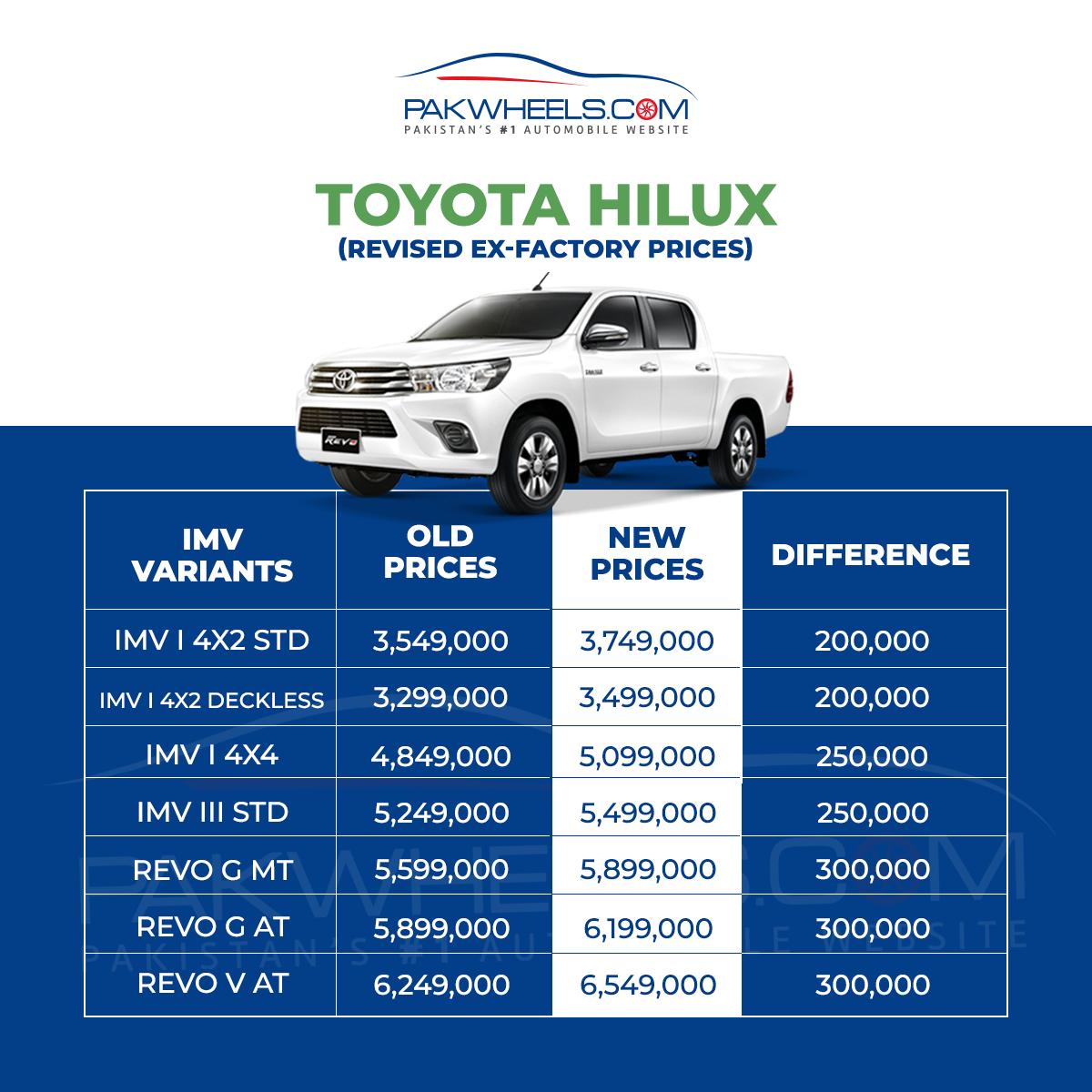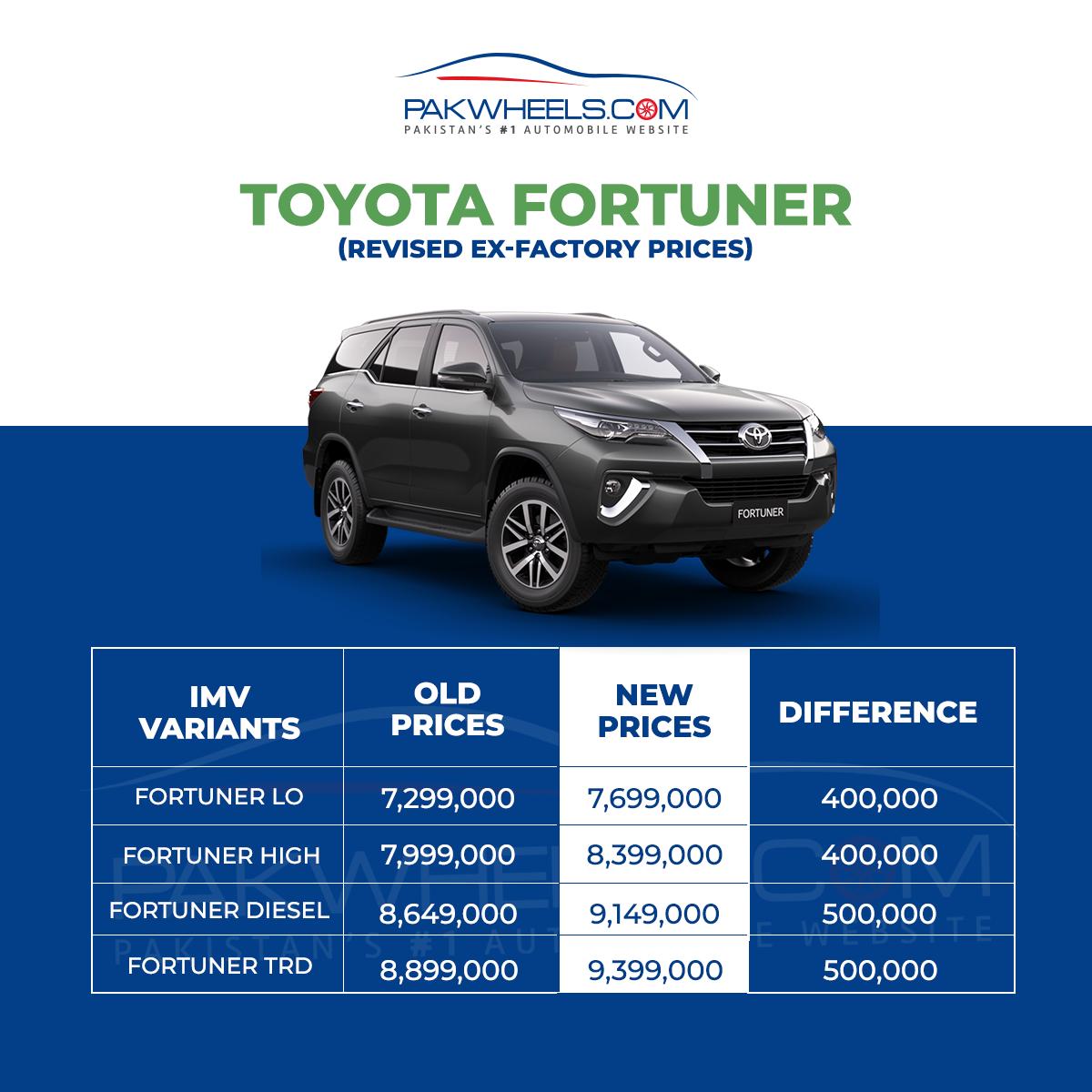 Stay tuned for more information on price hikes and automotive news. Drop your thoughts in the comments section below.