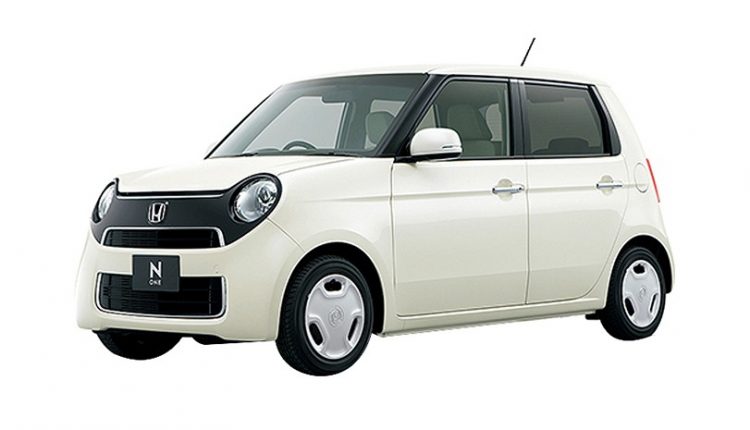 This is What Owner Thinks About Honda N-One
This is What Owner Thinks About Honda N-One 
Today PakWheels is doing owner's review of the 660cc Honda N-one 2013 model car. The owner bought this vehicle in December 2018 at the cost of Rs1.3 million.
Sharing the reason for buying this car, the owner said that he wanted to purchase a Japanese imported vehicle because he is not satisfied with locally manufactured ones. He further said that he wanted to buy an economical car and found this one as the best choice available in 660cc segment. Furthermore, the owner liked its shape and extra features, including auto gear transmission.
The reason for choosing this car among automatic ones is that he liked the shape, spacious interior, and its drive.
Seat Space: 
Honda N-One's front seat space is excellent, while the backseats have less leg space as compared to Mira and Alto. Furthermore, the bed of back seats is almost flat, making it less comfortable for a long drive.
Key Features: 
The car has power windows, power side mirrors, and very comfortable sitting and ambiance. Furthermore, the drive of this vehicle is excellent for a 660cc engine car. It has keyless smart entry and steering controls. The Bluetooth system and TV in the vehicle are aftermarkets, which mean you have to get them installed from the local market.
The car also has an ECON driving function, which is very helpful in saving fuel consumption.
The viewers and consumers of PakWheels must know that this specific vehicle is the Honda N-One basic model. This one does not come with alloy rims and TV. Furthermore, the basic model comes in a single color. Meanwhile, its next variant comes with alloy rims, different roof colors, and installed TV. The company has also launched a Turbo-Variant of this car.
Safety: 
The Honda N-One has six airbags, making it a very safe car for you and your family.
Fuel Average: 
The owner told PakWheels that this car's intra-city mileage average is 17-20 kilometers per liter, with AC. Meanwhile, he has not taken this car on a long route yet, so he don't know about its highway mileage. 
AC Performance: 
There is a common perception among the consumers that AC performance of any 660cc is not that good, especially in summer. However, the owner said this car's AC works excellently except on signals, where you have to wait for a while. 
Auction Sheet: 
The owner told us that he did not check the Auction sheet of this car because he bought it from a friend. He said that this vehicle usually has a suspension issue, but when he bought it, it was renewed and changed.
Here we want to tell our viewers that always check the auction sheet while buying any Japanese car. PakWheels offer you the service of checking this sheet, which will tell you the vehicle's condition before coming to Pakistan. Furthermore, always contact PakWheels Inspection Service before buying any used car. We will notify you of the status of the whole car based on a 200-point scale.
Availability of Parts: 
The owner told us that all parts of this car are readily available in the local market but are comparatively expensive. For example, new front lights will cost you Rs30,000.
Boot and Passenger Capacity: 
The trunk capacity of this car is perfect for a compact hatchback car. Meanwhile, four people can easily travel in this vehicle.
Engine Performance: 
If one-or-two people are traveling in it, its engine performance is excellent, while with more passengers, the performance will lag a bit, especially with AC.
Exterior: 
The exterior of this car is very stylish and chic. It has a very compact look, and its headlights have a very close resemblance with Mini Cooper. Furthermore, its premium version comes in wonderful colors.
Road Clearance: 
If only two persons traveling in the car, its underbody will hit speedbumps but very little. However, it will have more problem if number of passengers is increased. Meanwhile, the owner believes that its suspension is excellent for Pakistani roads.
Oil Change: 
According to the owner, he changes its Mobil oil every 3,000 kilometers drive at the cost of Rs25,00-3,000, which is very economical for a regular consumer. Meanwhile, its oil and air filters are readily available in Pakistan.  
Resale Value: 
In the start, the car did not have much resale value in Pakistan, but currently, it has a significant presence in the domestic market. Henceforth, its resale value is among the best in the 660cc engine range.
Final Verdict: 
We think Honda N-One has the best shape and exterior in the 660cc segment. Furthermore, it is among top cars in Pakistan regarding low fuel average, making it a very economical vehicle. So, if you like compact Japanese imported cars, you should definitely check this one.
If you want to buy second-hand Honda N-One, click here to check their cost at PakWheels.com.  
Recommended For You: Here Is All You Need To Know About Toyota Camry