Toyota Passo Vs Suzuki Cultus
Before we begin the actual comparison let's talk about the history of both cars in Pakistan. First gen Cultus was launched back in 2000 which came as a successor to the Suzuki Khyber. During the tenure of 17 years, Suzuki Pakistan made various changes to the car such as replacing the carburettor based engine with an EFI unit and also making it Euro II compliant later on. It was finally discontinued in April 2017, when Suzuki Pakistan decided to bring a worthy successor to this car in the form of Suzuki Celerio, which is now being sold under the Suzuki Cultus badge.
When it comes to Toyota Passo, it is a relatively new car in the market as compared to the Cultus. Though Passo as a whole is also a new car and started life in 2004. While started to get imported in Pakistan around 2010 as an alternative to the Toyota Vitz, Passo has the same engine and platform as Vitz. And now the Passo is in its 3rd Generation.
Exterior:
In terms of Cultus, this new car's exterior design is miles apart from the first gen model and takes a more modern approach. If you give the car a close inspection you will be bound to think that its a fusion between Suzuki Swift and Wagon R. Which to be honest looks quite nice, although not as sleek as the first gen model which had a very low centre of gravity. The side profile of Cultus resembles the swift and there are almost no angular, sharp edges and the car has a soft and smooth flow to it. If you go for the VXL and AGS models you get stylish 14 inches alloy wheels which give this car a very appealing look. Unfortunately, there are no LED head or tail lights on any of the variants.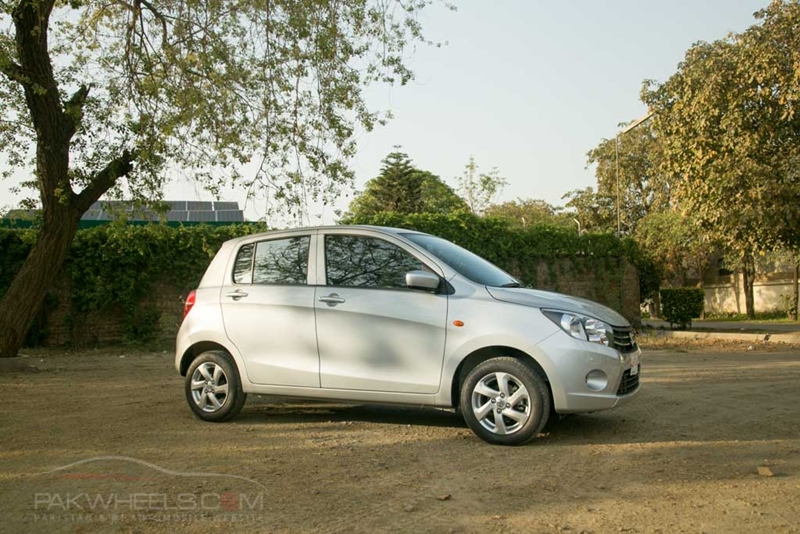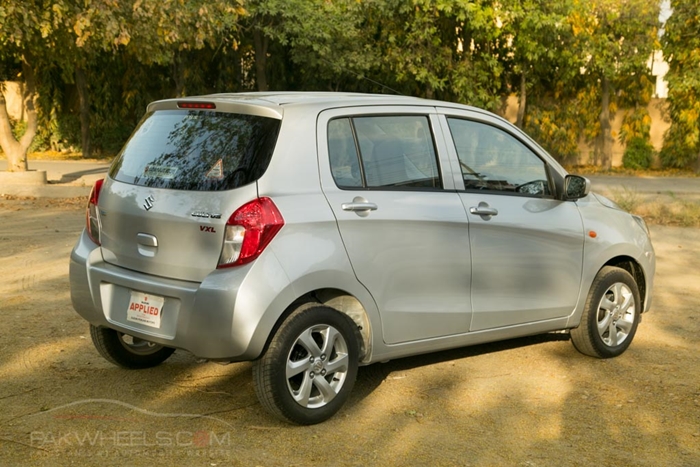 In terms of Toyota Passo, once again there are two designs of this generation. One is simply known as the Passo which is a lightweight design with no LED lightings and other additions like chrome grill and fancy alloy wheels. The second one has all these features along with being a more modern looking and attractive version which happens to replace Passo Hana (2nd Gen). To me, the exterior of the X model is so appealing that there is no point in saving the Rs.1.5 lakh price difference and going for the rather dull base model. In addition to all this, the newer car is bigger and wider than the old model with increased leg room and has an option of two-tone colour scheme bringing the total colour options from 15 to 19.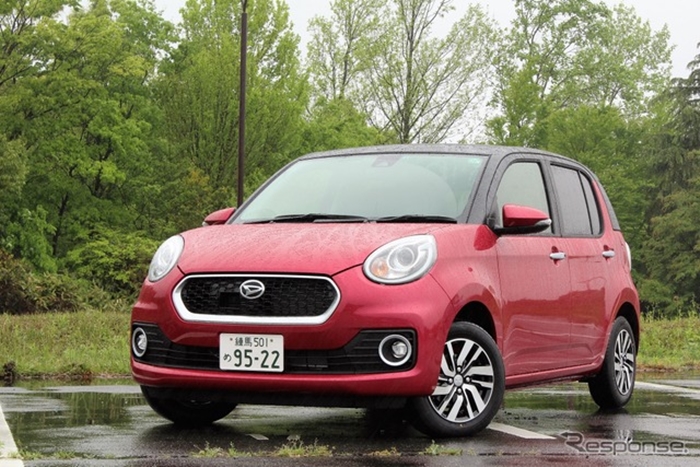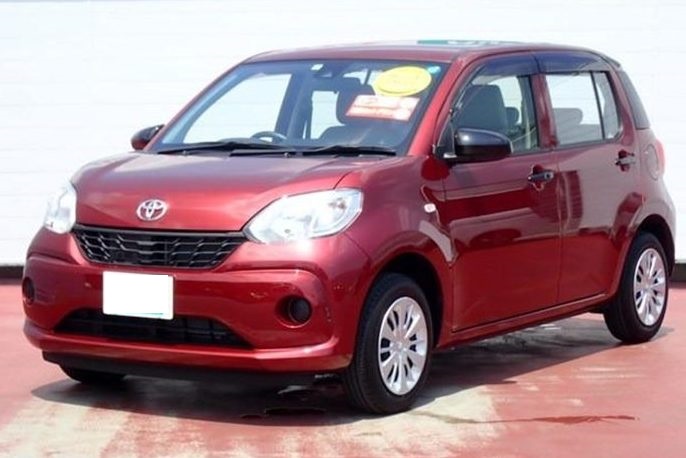 Interior:
The dashboard on this Cultus 2018 is quite stylish and I really like it a lot. It has a beautiful speedometer with RPM gauge as well as a small TFT display, which can display useful information such as range and fuel economy. The gear placement is also very good and makes it very easy to change gears. VXL and AGS variants also have chrome bits and pieces around the dashboard giving it a fancy look.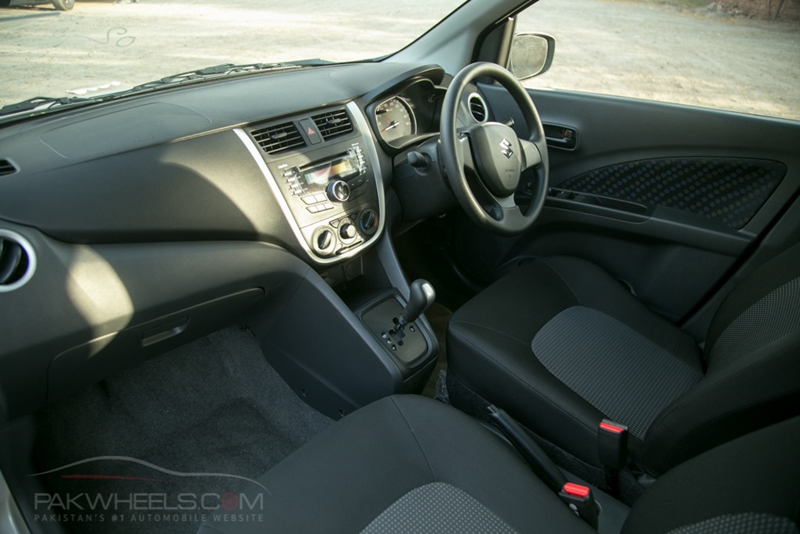 In terms of materials, they are a step above the 1st gen model and feature a muti-tone dashboard and upholstery. Critically speaking, when 2nd Gen Cultus was launched, its interior was good enough in its price range but recent devaluation of rupee as opposed to the dollar has taken the prices very high. So now I feel that the interior quality will be disappointing for many of you.
In terms of infotainment system you get a factory fitted Clarion audio system with Bluetooth support along with phone call support, there is also an option for USB and AUX for old schoolers. Topline VXL AGS also comes with 4-speakers audio system which is good enough for day to day use.
On the other side of things, Toyota decided to stick with the same interior layout this time. Only the newer one looks a bit more modern as you might have already guessed. And by modern I mean there is a new steering wheel and an instrument cluster which to me does make a little difference but don't expect the wow factor. The dashboard is the same with high mounted infotainment system along with gear lever and climate control below. So, probably not as much different.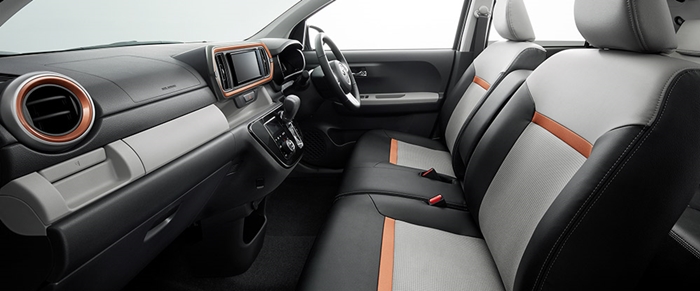 In terms of the audio unit, the imported units usually come with USB input and infotainment system, with a total of 4- decent quality speakers. The sound quality in this car is also quite good so you won't be looking for an aftermarket replacement right after buying it. So that's a relief.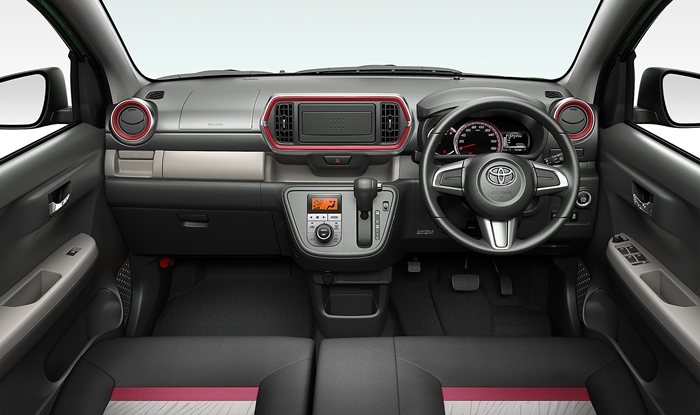 Performance:
Performance is often the main deciding factor between cars of any segment. Where the Cultus has an extremely refined 1000cc 3-cylinder K10B engine (67HP), the Passo has a similarly powered 1000cc 1KR-FE L3 engine (69HP). Now since Passo also weighs more so Cultus does have a performance advantage here. Cultus also returns an excellent fuel economy and same is the case with Passo but Passo's extra weight is a problem. One more noticeable thing to add here is that all models of Passo come with an automatic transmission, whereas the top-line model of Suzuki Cultus has an auto-transmission known as the Auto Gear Shift technology which also features a manual mode for those who like to be a little more in control of the car.
Comfort & Handling:
You don't usually expect much in terms of comfort when it comes to small hatchbacks as they are daily goto cars rather than some luxury cruisers. But for the sake of comparison, I'll say that Passo is a much quieter and comfortable car than Cultus. In Passo, you get less noise in the cabin. Another benefit of being hatchbacks, both cars possess a very small turning radius and city driving manoeuvrability just as you would expect.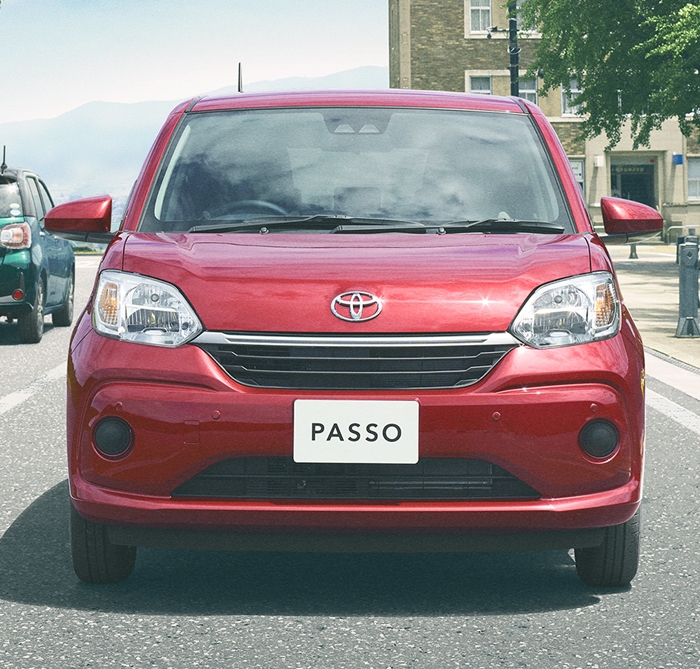 Passo being a longer and wider car has more room for the passengers and carrying 3 people on the rear seats is also easier as opposed to Cultus in which carrying 3 people on the rear seat isn't easy. Fortunately, Cultus has more headroom for the passengers, and the same can be said for Passo.
Safety:
Both Passo and Cultus are adequately equipped with safety features to aid you when needed, but there isn't any second opinion about the fact that Toyota is a much more safer vehicle in comparison. While Cultus does have ABS, Power Steering and Dual Airbags, it's Passo which wins this race. Extras can include things like Electronic Brake Distribution, Lane Assist, False Brake Suppression, Collision Avoidance which makes it a superior car overall.
Final Verdict:
Before we declare a winner in this comparison, let us take the price of these cars into consideration. Toyota Passo & Passo X is available for around Rs.18 Lakh whereas, the top line Cultus AGS as of now will cost you Rs.1,638,000. So, is this price difference justified? Honestly speaking after what government has done with the taxes on the imported car it's no surprise that most people are now going back to locally made options. The price to value ratio on imported cars isn't appealing anymore. With this in mind, it's the Cultus which has got my vote. It costs less in the first place and secondly has all the required features most buyers in Pakistan look for. But don't get me wrong, the Japanese Toyota Passo is a better car overall. If you are lucky enough to endure the headache of finding one at the right price, go for it. It feels better, looks better, drives better. However, I'll recommend going for Cultus for most buyers and hence the winner of the comparison.