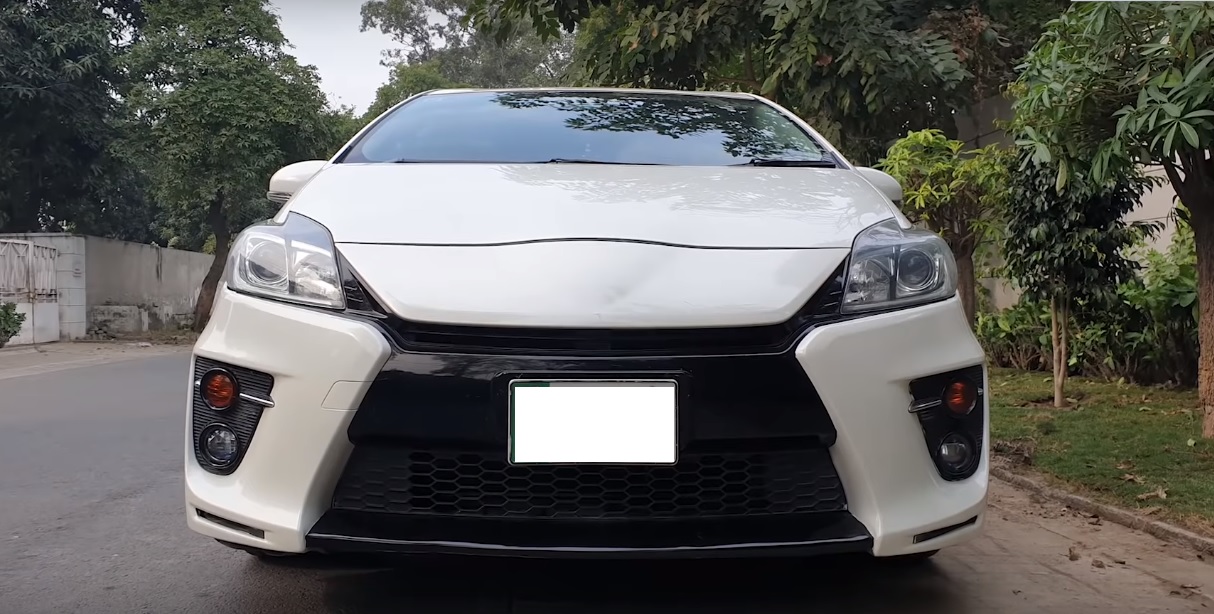 Toyota Prius GS Sport 2012 Owner's Review: Price, Specs, and Features
Toyota Prius is a hybrid Japanese car. The owner bought the car in 2016 at the cost of 24 lacs. 
Interior and exterior
This GS variant of Prius has a sports outlook with different bumpers, sports seats, alloy rims of 18, and a change in suspension. Overall it's a very comfortable car with spacious interior space both in front and back seats. The boot space is huge as well.
The car has low cabin noise because of the excellent material quality of the car filters out the external noise. A feature of "daylight running" is available in the headlights. The infotainment system is in Japanese, which is hard to understand, but it can be comprehended by attaching a computer or a Google translator. 
The wheels are a bit higher due to 18 rims, but they are low profile as well, which makes the car susceptible to get stuck on uneven roads.
See the video review below:
Features
Toyota Prius is accommodated with three driving modes, which are EV, Eco, and PWR. All three of these modes have an excellent power response. The EV mode makes the car run entirely on battery. The Eco mode provides high fuel efficiency, whereas the PWR mode delivers full power. 
The AC of the car gives very good cooling. There are a total of 6 airbags as a part of safety features. 
Performance
The fuel average of Prius is quite satisfactory. The car gives an average of 20- 21 Kpl with AC. The performance of the ABS brakes is exceptional. Oil change needs to occur at 3000 km at the cost of 4500 rupees. 
The parts of this Toyota vehicle are not as easily available as a simple Prius. The registration of the car costs between 1.5 to 2 lacs, and the annual token costs around 15 to 18 thousand rupees. The resale of this car is very easy. 
All in all, the Toyota Prius is a comfortable car with enough features that can be maintained easily.