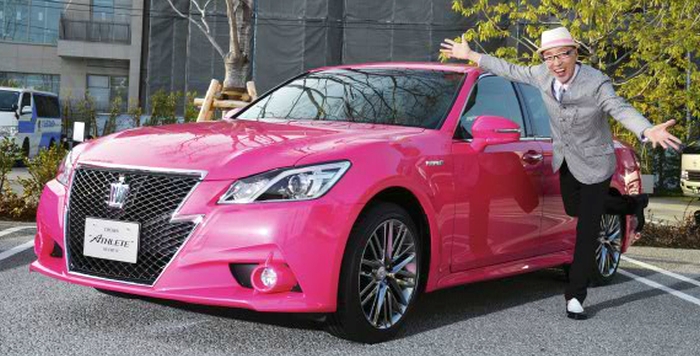 Toyota sold 650 pink Crowns
We first reported that Toyota was actually planning to build shocking pink color Crown cars and planned to sell them only for a month. That month would be September 2013, which just ended and as it turns out, Toyota actually received 650 orders for those ostentatious pink luxury barge.
Crown is Japan's equivalent to the Mercedes S-Class, and this pimp my ride type color was named Toyota Reborn Pink Crown Athlete, and it was designed with the assistance of TV producer/presenter Terry Ito.
So if you're thinking, it was just a paint job to the exterior, than you'd be wrong. The car's interior was given pink stitching, pink push-start button, pink floor mat accents, pink Crown logo on the steering, pink navigation and pink speeometer needles.
In short, its the pinkest car on the market available with either 2.5 AWD or as a hybrid.
But here's the best part; Toyota said only 35% of the orders were placed by females and the rest were placed by men. So apparently, pink isn't a female preferred color at all.