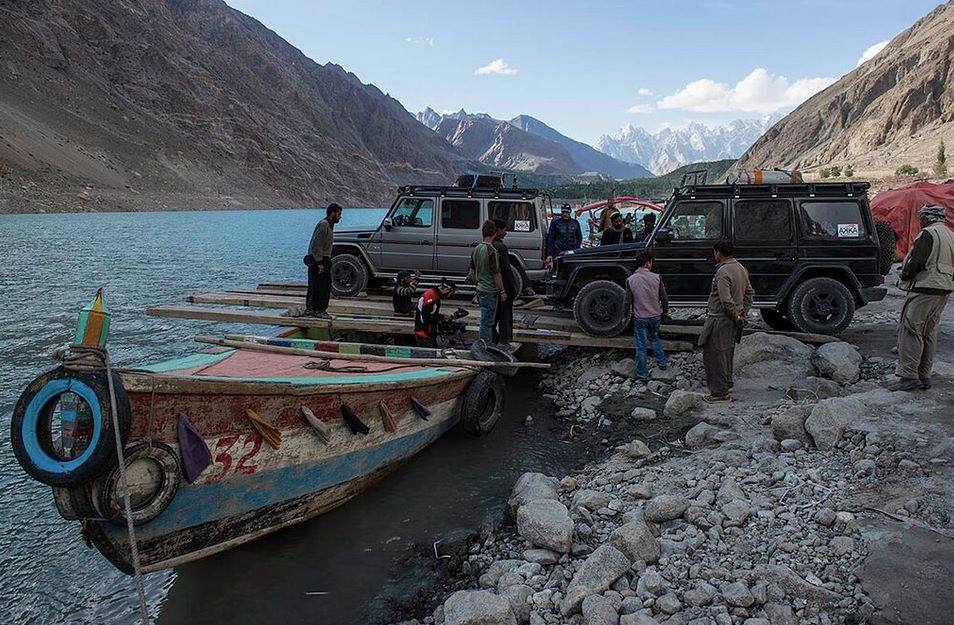 Recently, a group of world renowned explorers brought their 2 Mercedes G Wagons to Pakistan. The group is lead by Mike Horn who is globally acknowledged as the world's greatest modern day explorer. He's achieved many great things in life from swimming the Amazon River alone and unsupported to an unmotorized circumnavigation of the globe at the equator. Now Mike is in Pakistan to paraglide from the world's second largest peak, the Godwin-Austen, more commonly known as the K2.
Here are photos of Mike and his group's Mercedes G Wagons attempting to cross the Gojal Lake, known as the Atta Abad Lake commonly.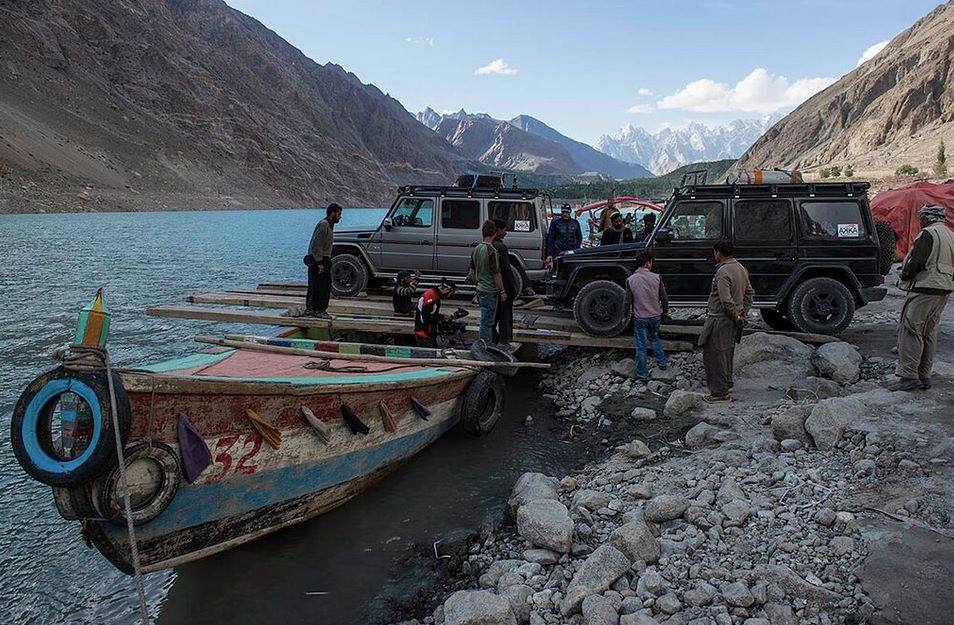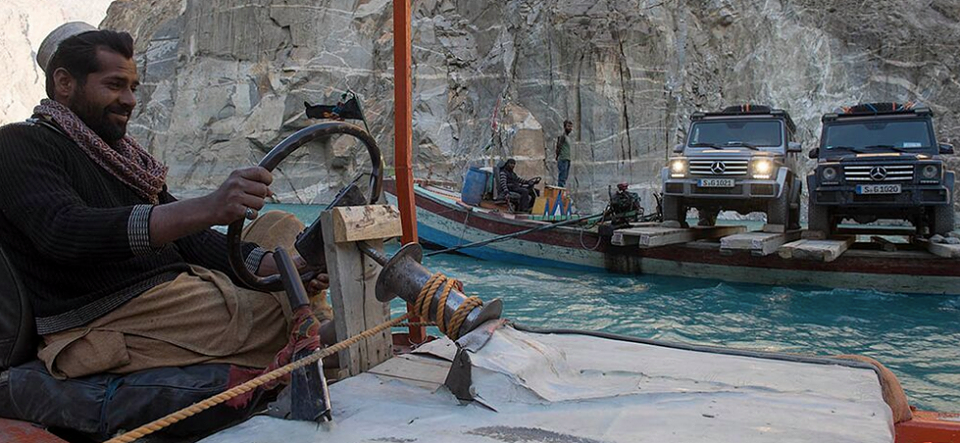 To know more about Mike, you can visit his website or his Facebook page from where I have taken these photos.