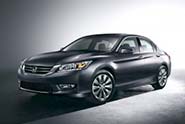 Two million Number plates pile up as delivery delayed again
Last week, we learned that Excise & Taxation Department was in a state of chaos when it signed a contract with a new company to provide the department with number plates for cars that are being registered but thing went awry when the department didn't have money to pay the company to manufacture the number plates.
Things have gone so worse now that orders for about two million number plates have piled up and Excise and Taxation Department has again delayed the date as it has yet to find a contractor to build the number plates.
The process of selecting a contractor is directly copy/pasted from the dark ages, first the contractors are short-listed and then those contractor's (company's) are sent to some company in Germany of ISO certification and even though, in late June, the German company had provided the certification to all four short listed companies, yet the officials in Excise and Taxation Department do not have time to select the successful bidder.
The companies who have bidded on the contract are 3M, Inbox, AGCN and Symbol.
The department officials say that the technical evaluation was complete and the higher-management just needed to select the winning bid and then send it to law ministry for vetting but Excise and Taxation management seems to have been busy with meetings of not urgent matters.