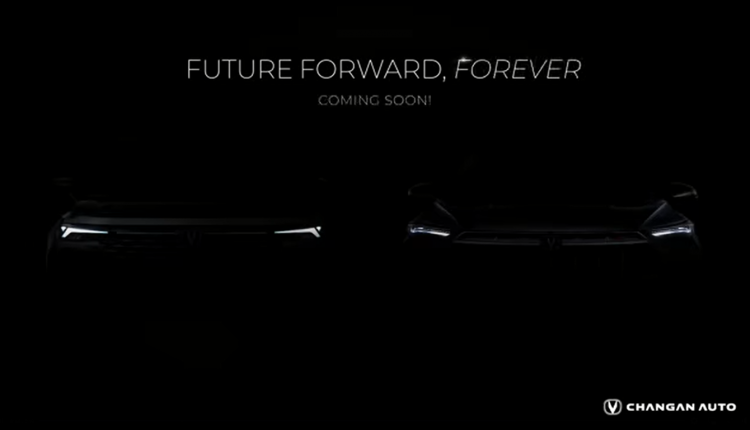 Two More Changan Crossovers COMING SOON
We haven't still gotten over the first Changan crossover, and there goes Changan teasing two more. The company has shared the exciting news of two Changan crossovers coming soon to town. One is Changan Oshan X5, the other is Changan CS35 Plus, and here's what they are all about.
Changan Oshan X5
The first 'coming soon' crossover hails from Changan's premium sub-brand Oshan. The Pakistani market has already had a taste of an Oshan crossover, the Changan Oshan X7, and would definitely love some more.
The Oshan X5 debuted at the Chengdu Motor Show in China last year in July. The premium crossover is smaller than its older sibling, the Oshan X7, and makes quite an impression with its sharp and aggressive looks. The front fascia features a massive waterfall grille, fog lights, and slim LED headlights with DRLs.
The upcoming Changan Oshan X5 is powered by a 1.5-litre turbocharged Blue Whale NE engine that produces 180 horsepower and 300 Nm of torque, paired with a 7-speed dual-clutch automatic transmission.
Changan CS35 Plus
Next, we have the smallest Changan crossover called the CS35 Plus. This one goes back to the year 2018 but has recently received a major facelift. Although smallest in size, the Changan CS35 Plus packs a punch with its sporty and premium looks. 
The front fascia features a pair of slim headlights complemented by a geometrically shaped grille. Power is delivered by a 1.4-litre turbocharged engine that churns out 158 horsepower and 260 Nm of torque, paired with a 7-speed dual-clutch automatic transmission.
Both upcoming Changan crossovers look fierce, and we are intrigued to know more about them. Coming from the experience of the newly launched Changan Oshan X7, it's safe to say that the upcoming Changan crossovers are going to disrupt the market in the best ways. 
What are your first impressions of the two Changan crossovers? Which one do you like better, Oshan X5 or CS35 Plus? Tell us in the comments below.