When you go to buy a car at a showroom, it is important to know how the car's price will be quoted. There are two prices you need to keep in mind, the Ex- Showroom price and On-road price. The On-road price is what you need to focus on when deciding to buy a car. Although, there is another term people use (though it is used between the dealer and manufacturer) the "Ex-factory" price. It is important to know what these prices mean.
The Ex-factory Price of a motor car is its price at the factory. This price is what car dealer's pay to the manufacturer in order to pick a car up from the factory.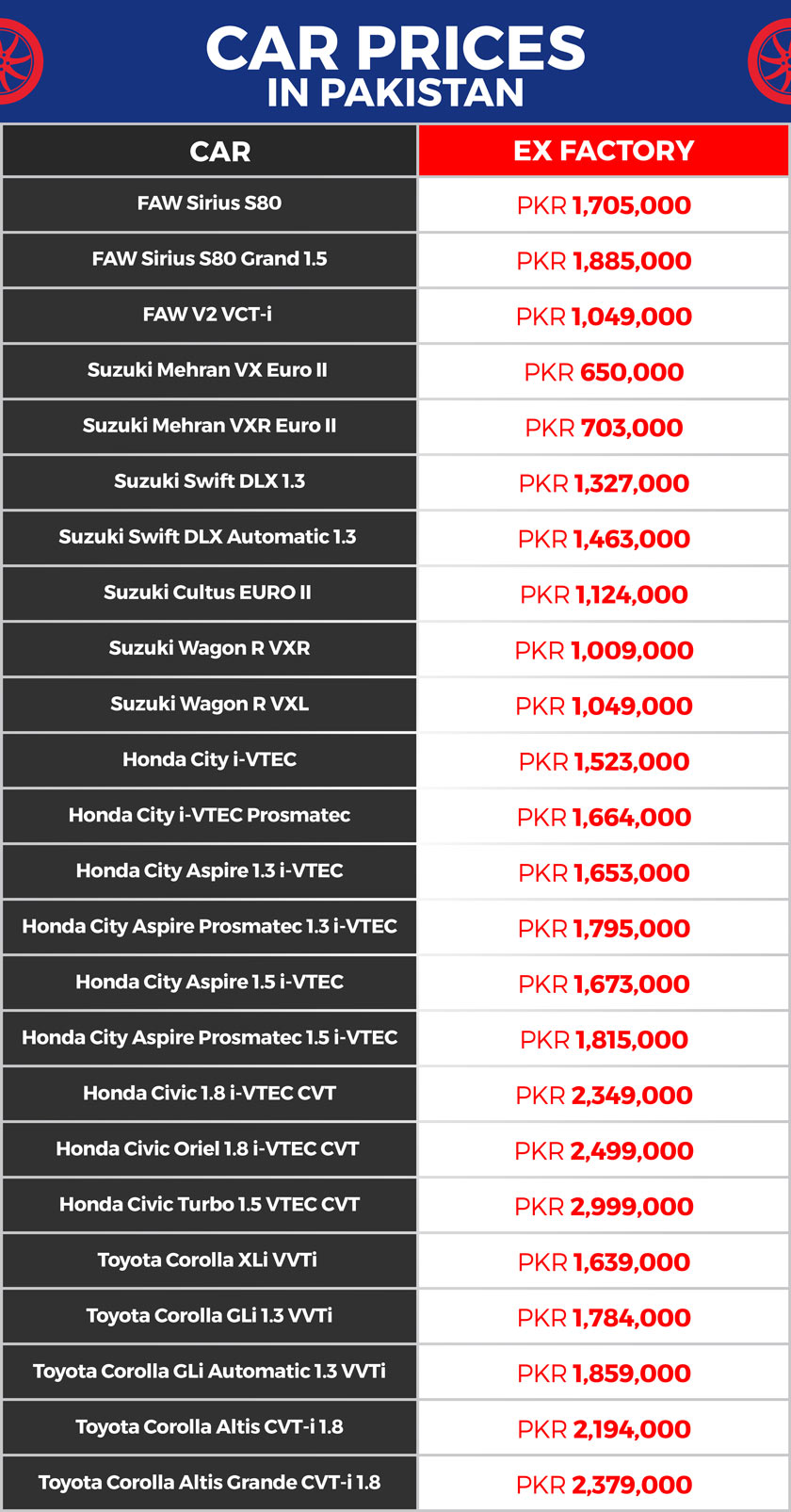 The Ex-showroom Price of a car is the price at which the dealerships sell the car to the consumer. It includes withholding tax and freight charges. Some car manufacturers and dealers don't include freight charges, however they add it up in the final invoice.

On-Road Price is the final price a customer pays. It includes Registration Charges, Road Tax Payment and other charges. On-road price is the actual amount required to be paid in order to get the car on the road.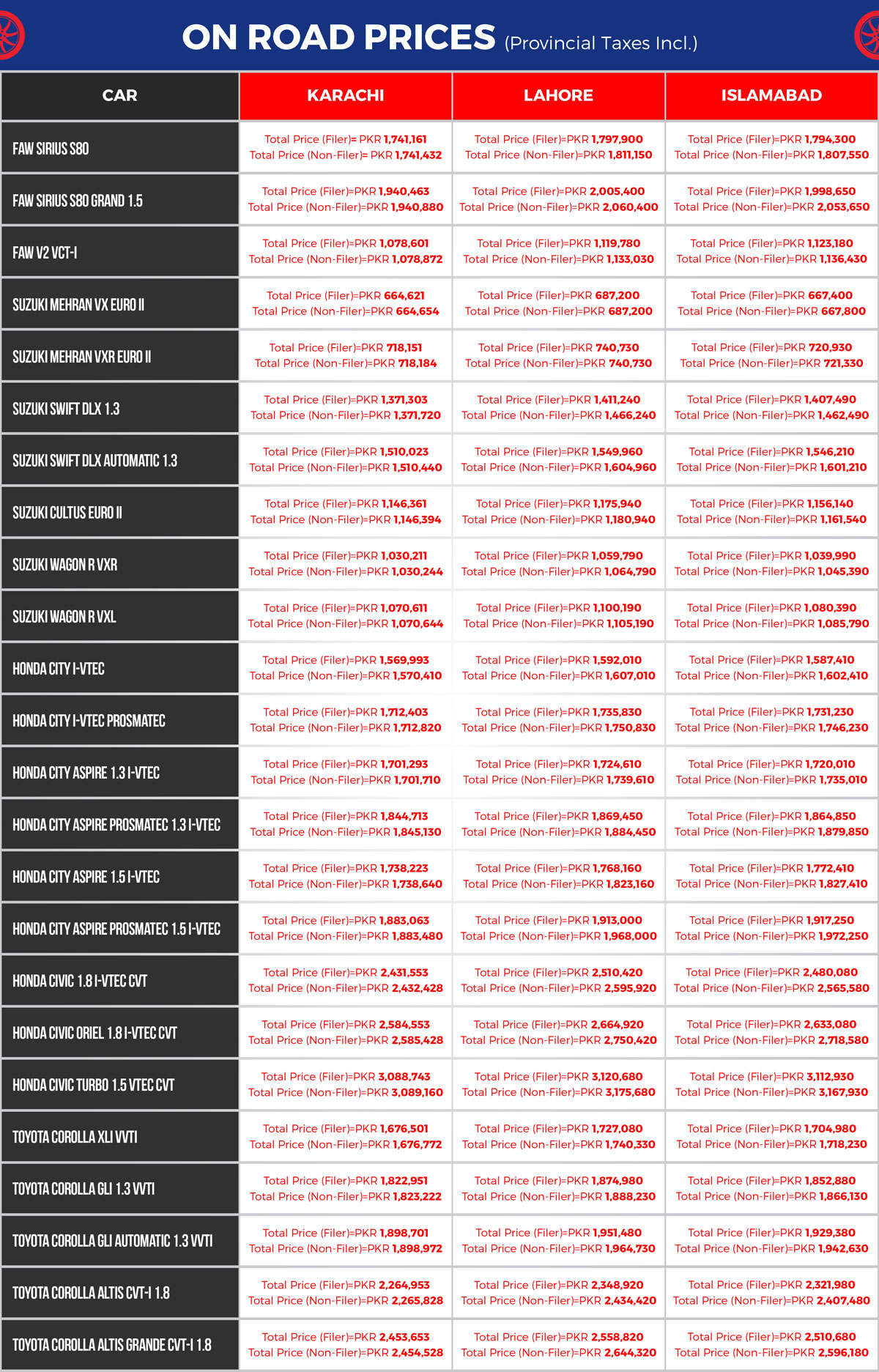 (The above mentioned prices are from PakWheels.com Price Calculator)