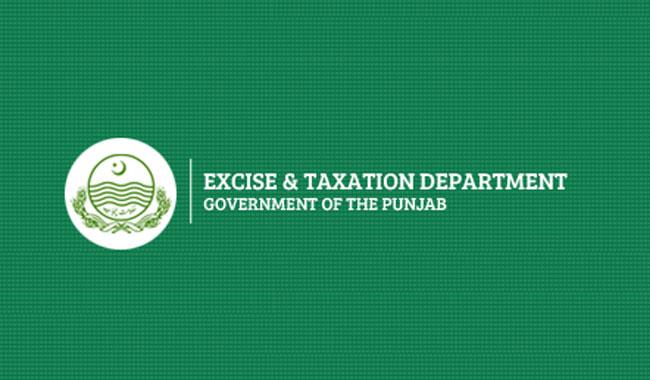 The Punjab Excise and Taxation Department has started to draft rules and regulations for allowing the re-registration process of vehicles registered in other provinces, reports Tribune.
According to the details, Punjab Excise Department had re-registered vehicles from other provinces in the past as well, but the entire process was left incomplete. The department re-registered these vehicles from other provinces in the past after completing their documentation and issued new number plates after canceling the older ones.
However, due to the limited use of information technology, the department's re-registration facility was suspended after reporting several cases of fraud back in 2002. Later on, under section 30 of the Motor Vehicle Act of 1963, the Punjab Excise Department was authorized in the finance bill of financial budget 2016 to begin their re-registration process of vehicles from other provinces. However, a condition was imposed for resuming the process, which stated that a formal notification should be issued by the Secretary Punjab Excise after drafting all the rules and regulations.
In the recently drafted rules now, only those vehicles will be re-registered in Punjab that belongs to those provinces which grant Punjab excise the access to their online verification system. Apart from Balochistan, the other two provinces, including Sindh and Khyber Pakhtunkhwa, have already approved the grant of access to their online registration data. The use of information technology to fetch the details of vehicle registrations has also increased now, and after consulting with other provinces, Punjab Excise is finally ready to start the process yet again.
Registration mechanism and benefits:
The process of re-registration of vehicles running in Punjab under the registration from other provinces would result in collecting a huge amount of revenue for Punjab excise. Currently, there are thousands of vehicles from other provinces running in Punjab, which will be re-registered now.  According to the officials of Punjab excise:
The re-registration fee will be fixed and collected as per the engine capacity of the vehicle.
The registration fee is expected to range between Rs.500 to Rs.5000.
Once the vehicle is re-registered in Punjab, the owner of the vehicle will be issued a smart registration card.
The vehicle owner will also be required to pay the annual token tax of the vehicle to Punjab excise.
Only those vehicles will be re-registered in Punjab with verified online vehicle registration data and also possess a NOC from its respective excise department.
At the same time, the Excise department is hopeful for introducing a fool-proof system in which any sort of fraudulent activity could be nullified, and the public is facilitated in the most convenient way possible. What are your thoughts on the resumption of this process by Punjab excise? Let us know in the feedback section and stay tuned to PakWheels for more updates.