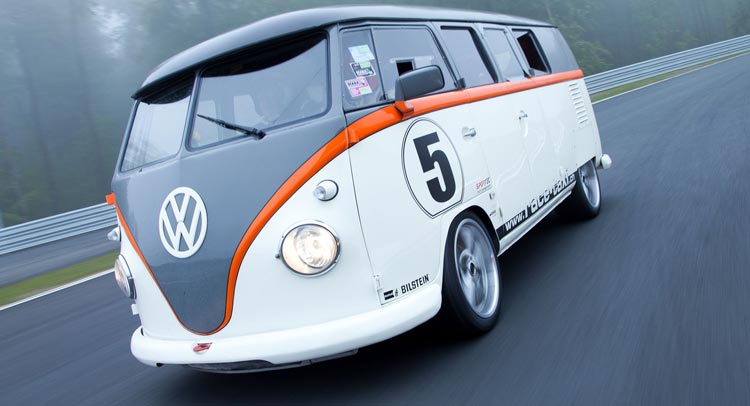 This Volkswagen Microbus Powered By 523HP Porsche Engine Is A Treat For VW Lovers
The current generation of cars are modern and sophisticated. But still there are many people who dream and want to buy an old classic car and restore it back to its original glory. We have seen many enthusiasts across our country who are very passionate about restoring vintage vehicles. But it's a fact that restoring these vehicles needs patience, lots of time, planning, knowledge, passion and on top of that a huge amount of money Many people start projects but leave it without completion; reason could be anything, lack of parts, cash or just lost interest in the project.
If you go down the history, there are two iconic vehicles which are evergreen and still fascinates many, and both are from VW. The first ever car from VW "The People's Car" or the Beetle and the other one is a VW Transporter also known as Kombi , Micro Bus or Camper.
The Type 1/ first generation of VW van was introduced in 1950. It was available with a base 1.1L engine, which as per today's standards is too little for a vehicle like this. Now someone in Switzerland has taken things very seriously and rebuilt a project which needs a lot of appreciation. The builder of this extraordinary project is Fred Bernhard. He got hold of a 1962 rusted first generation T1 Van and converted into an Ultimate T1 race machine. It took over 6 years to complete this extensive project. The original van was completely stripped and then fixed ground up. Well you should be mindful that now this van is not a 1100cc snail rather it is powered by a 6-cylinder engine sourced from a Porsche 993 with 523Hp and 558 Lb-Ft of torque. The rear axle mounted engine is fitted with two turbochargers while a sixspeed manual transmission from Porsche 996 GT3 is also used. Steering and braking system is also taken from the Porsche 993.
To keep the weight less for the rebuilt, an extensive use of carbon fiber composites is made especially the entire roof. The van interior is fixed with 4 Recaro seats within a high strength roll cage. Yes you need one if you are sitting in this beast. The Van weighs only a little over 1500 kg, which is impressive for a van and is comparable to the current generation sports cars, "yes we have an engine of a sports car as well". The van's exterior is painted in an attractive white while there are beautiful 285/30/18 BBS racing alloys as well. The van will be on display at the famous Wörthersee car meet in Austria this week.  There are numerous pictures of the built each and everyone tells a detailed story but we will share few. If you are interested, you can find it at VW T1 Race Taxi. So if you have a passion, patience , resources and obviously funds , you can make your dream project come true. Let us know in comments below if you are working on any such projects.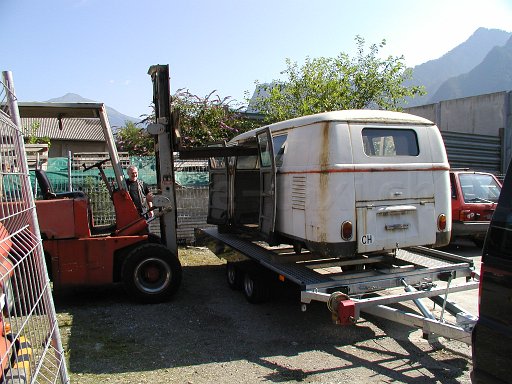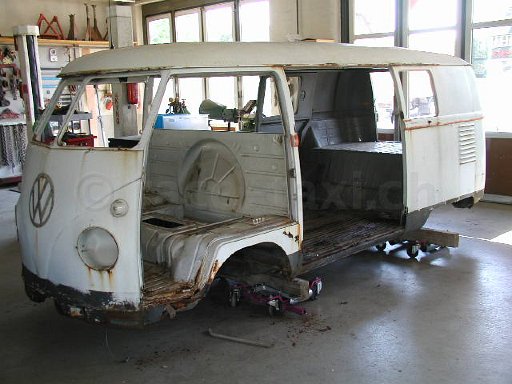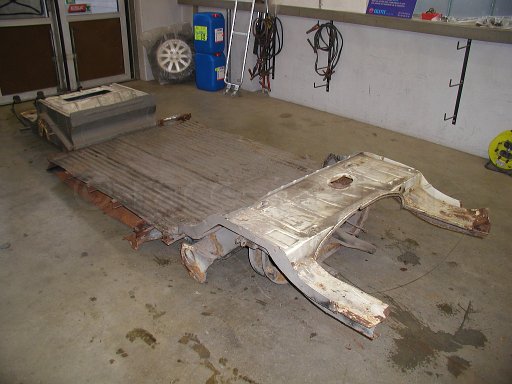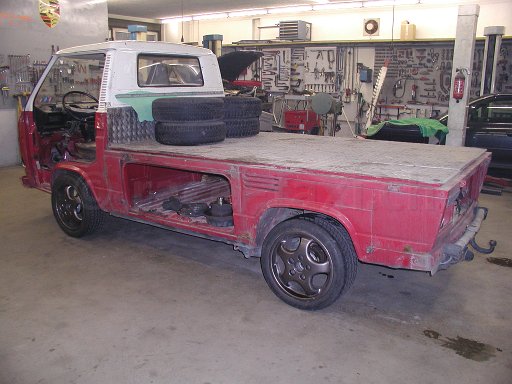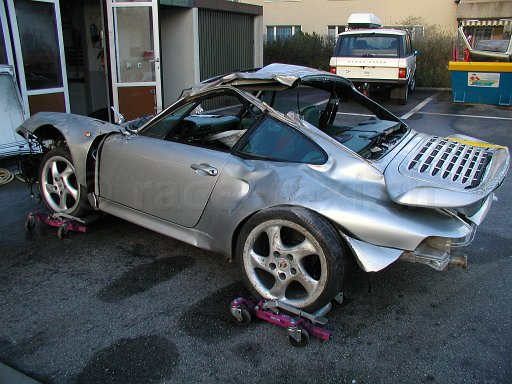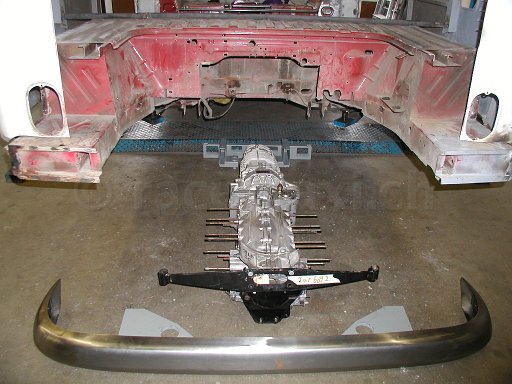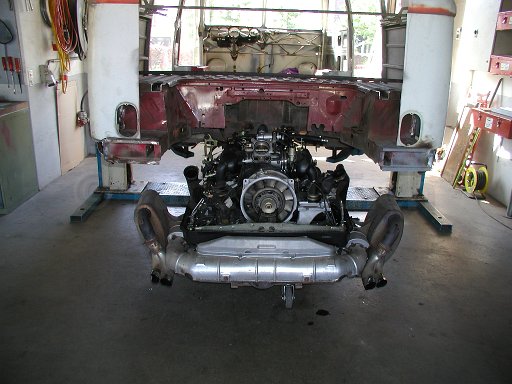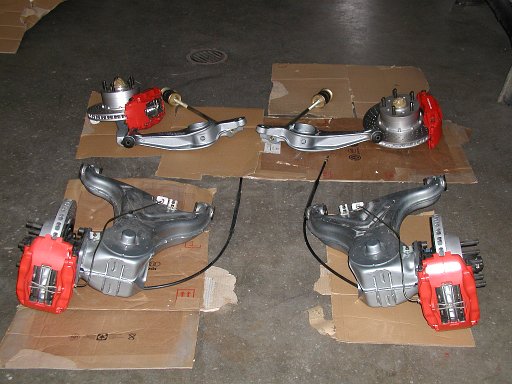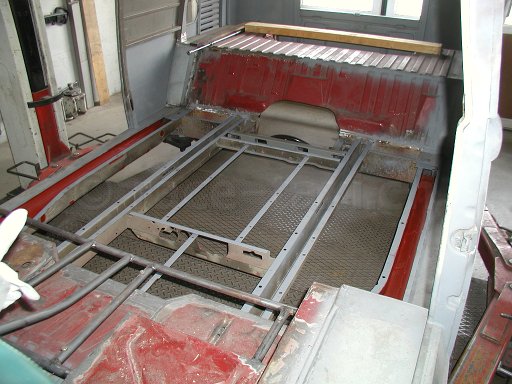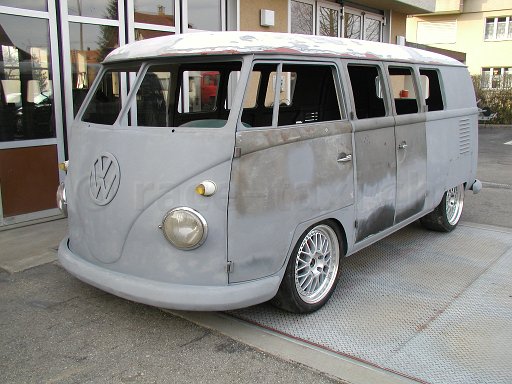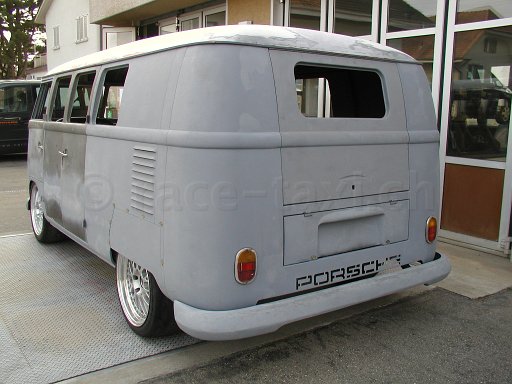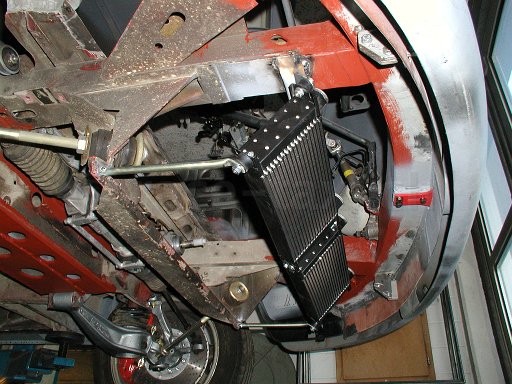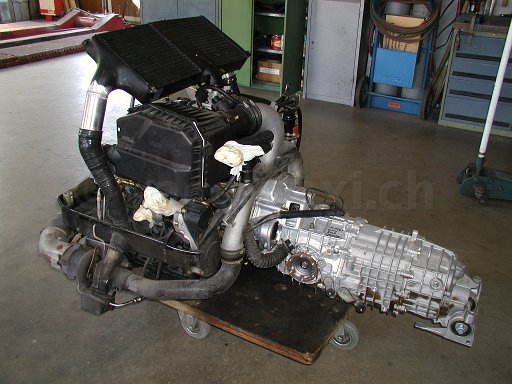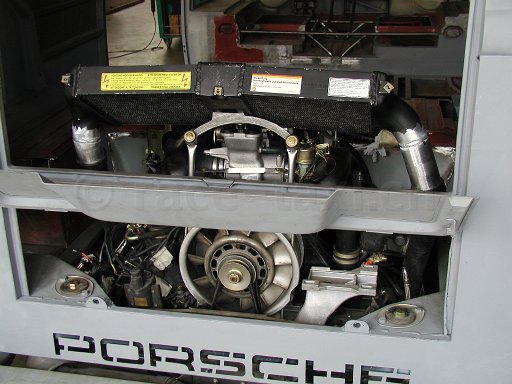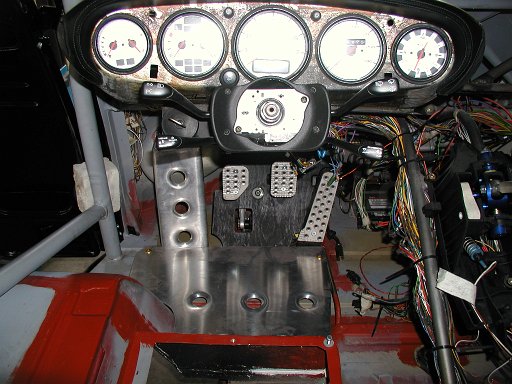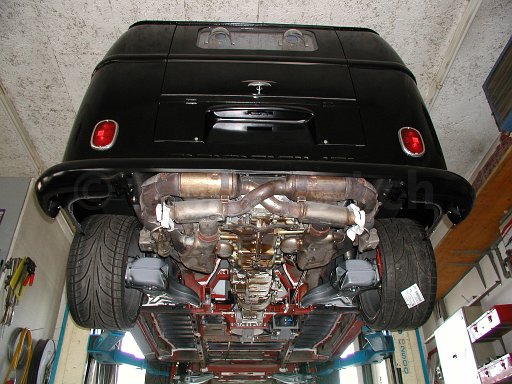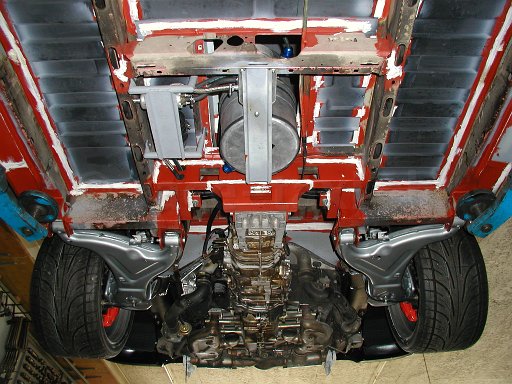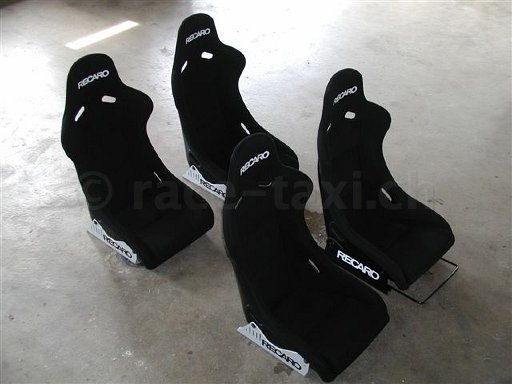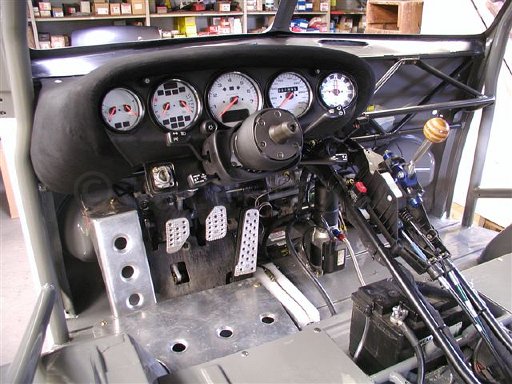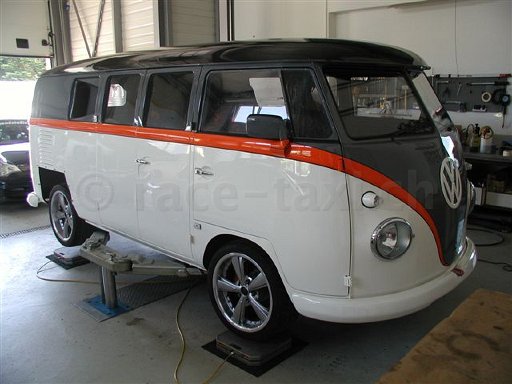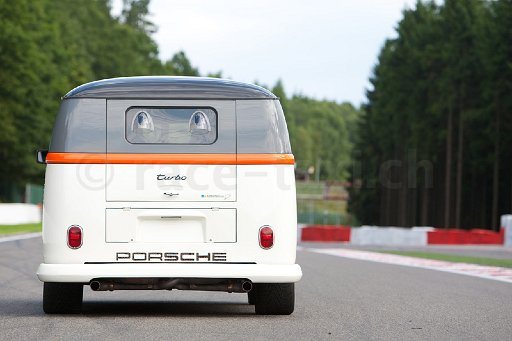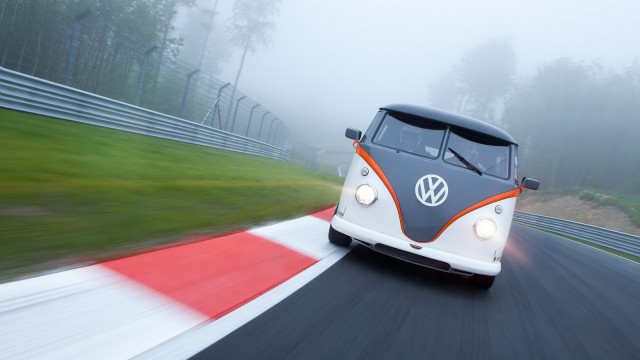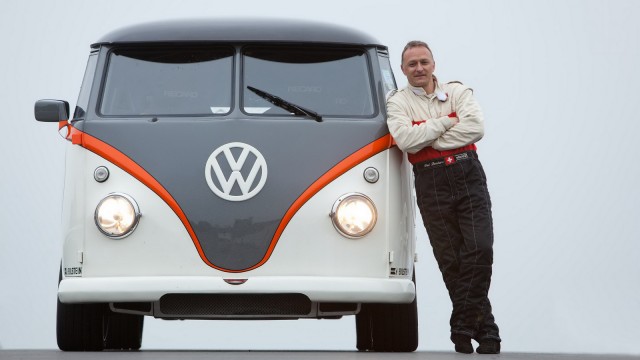 If this post inspired you, find your Volkswagen Microbus on PakWheels for a similar project.
Source: VW T1 Race Taxi