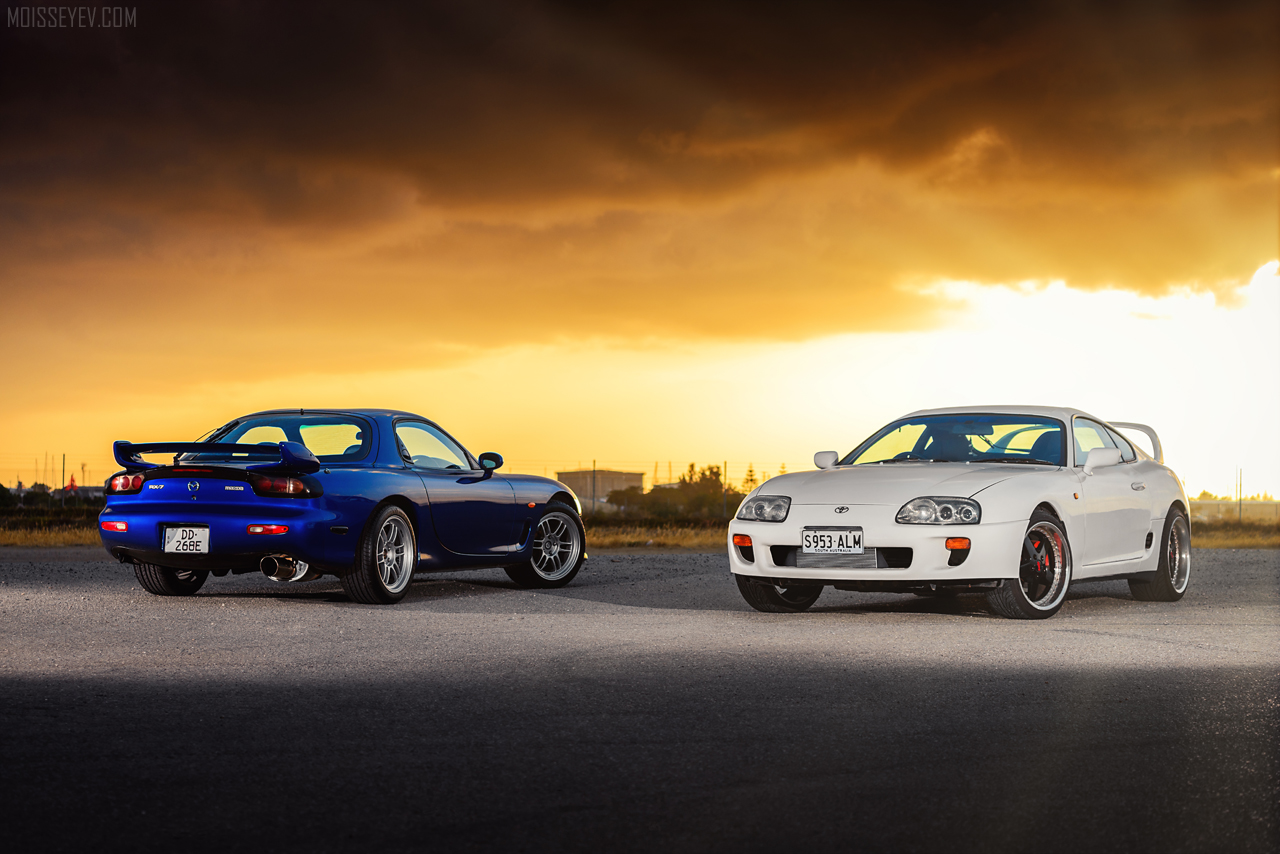 RX7 With 2JZ Engine From Factory Is Possible Now, Mazda And Toyota Joins Hands To Make Better Cars
Mazda and Toyota had been jointly making the Mazda2 and Scion iA in different parts of the world for quite sometime now but that partnership was only limited to that. However, there had been rumors in the industry that Toyota and Mazda would be extending their partnerships further.
Following the rumors, Mazda and Toyota have officially announced their plans to form a mutually beneficial long-term partnership to make cars better through a joint press release.
A joint joint committee will be formed to find out the strength and weaknesses of each automaker, which basically means Mazda is likely to get benefit from the unprecedented edge of Toyota in hybrid and fuel-cell technology in return of providing Toyota an access to its efficient SKYACTIV engine technology.
Toyota is known for its reliability and hybrid technology globally and is the biggest automaker of the world while Mazda is known for making fun to drive cars. Prior to this official partnerships, many enthusiasts in Pakistan have tried to form an unofficially partnership of this sort by installing 2JZ engine from Toyota Supra into their RX7 and RX8 cars. The 2JZ engine is one of those engines that are known for bringing its owner home even if it's running on one-cylinder only. It's often called the Chuck Norris or Rajnikanth of engines. Imagine what this partnership means to those enthusiasts. Now their dreams of getting a car from Mazda with factory installed Toyota engine is about to come true.
On the occasion, the president of Toyota, Akio Toyoda said: "I am delighted that our two companies can share the same vision and work together to make cars better. I can think of nothing more wonderful than showing the world – together – that the next 100 years of cars will be just as fun as the first," while the president and CEO of Mazda Masamichi Kogai added: "I hope that by working together to make cars better, we can raise the value of cars in the eyes of consumers while also enhancing the manufacturing capabilities of our home, Hiroshima, and all the communities we are involved in as well."
This is not a small news. This is big. This could mean we can finally have better, fun to drive cars again. Toyota has proved it with its GT86 that it can still make fun to drive cars and who doesn't know about the MX-5 from Mazda?
Source: Autoblog