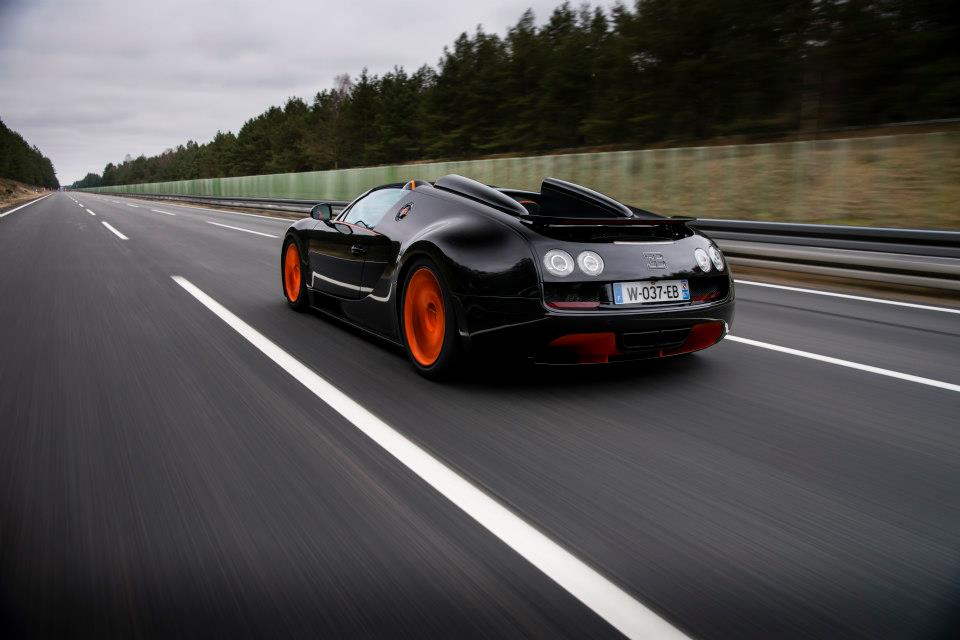 VW loses 6.25 million US $ on each Bugatti Veyron sold
Veyron the ultimate hypercar and the fastest car in the world as well costs a lot of money to be developed and then built. We were even told later on that it costs Volkswagen, the company that owns Bugatti, loses a fair amount of money on each car it builds but exactly how much, that part evaded us for quite some while.
Volkswagen as it turns out, loses an unbelievable 4.62 million Euros or 6.25 million US dollars or six hundred and sixty one million Pakistan rupees.
Bugatti Veyrons are sold in around US $ 2 million, depending on the model and edition but Volkswagen wanted to build this car on which it doesn't even collects a fraction of its cost, only to show the technological advancement of the world.
Yes, it has been around a decade since Veyron first came out and while the world is waiting, where it will go next, VW has made sacrifices all for the betterment of mankind.
The infographic prepared by The Economist also shows other cars that make a lot of loss for their companies, and top of the list is Smart ForTwo, Fiat Stilo and at third place is VW Phaeton.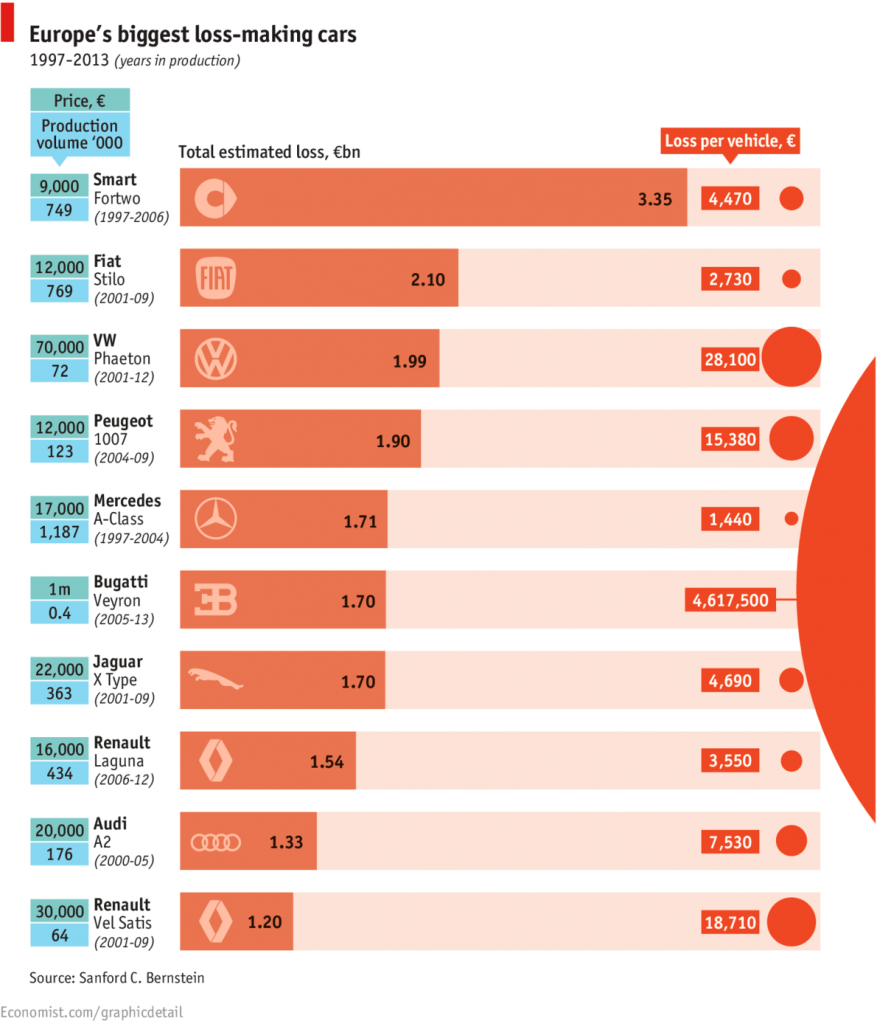 Inforgraph via Economist