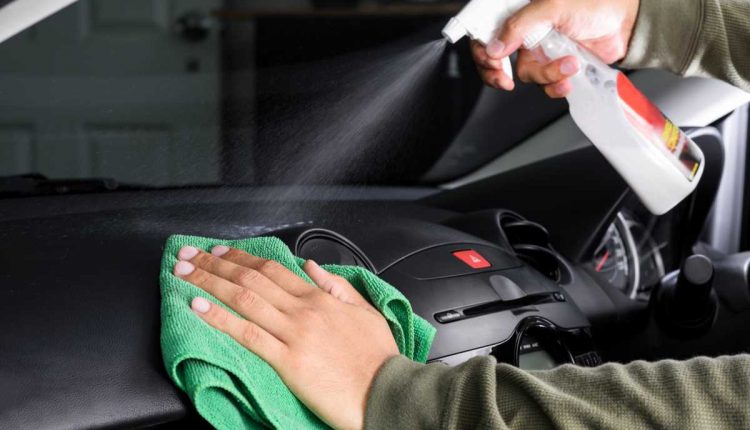 Want To Clean Your Car Interior In Rs. 650 Only?
The summer heat is no friend of your car. It makes the seats dirty, greasy, and sweaty with an unpleasant smell. What use is a car if it does not feel welcoming and comfortable? Don't you worry, we have just the right products for you to keep your car fresh and clean, that too, at huge discounts. Presenting the PakWheels August Flash Sale 2021. 
Here are best-selling summer auto products, now available at up to 60% discount.
Royal Bloom All-Purpose Cleaner
With the Royal Bloom All Purpose Cleaner, you can clean and restore the dashboard, door panels, steering wheels, shift knobs, vinyl seats, glass, LCD screens, and everything else in your car's cabin. The cleaner formula cuts through all levels of dirt, grease, and grime and costs Rs. 650 only. 

Car Windshield Cleaner
The next thing you want to clean and make stainless is the windshield of your car. You can do just that with the 7CF Car Windshield Cleaner that removes oil, dirt, and every other stain. This one will only cost you Rs. 330.
Flamingo Pro Car AC Cleaner
When it gets hot, the first thing you turn to is the car AC. You need to clean it from time to time to save its power and improve the cooling. Flamingo Pro Car AC Cleaner is the perfect product to clean your car's AC. You only need to spray it on the AC vents, and the foam will soak into the interior and get rid of the dirt, oil stain, bedbug, leaf, and other sundries. It will also kill all bacteria and remove odours. 
As part of our August Flash Sale, this lifesaver is now available for 42% off at Rs. 699, down from the original price of Rs. 1,200.
Car Vacuum Cleaner
Done with the cleaning of everything in the car cabin? Finish things off with a Maxxis V90 High Quality Car Vacuum Cleaner. It's the best quality light-weight portable vacuum cleaner that helps you clean the insides of your car. At a 25% discount, you can now get it for Rs. 2,999 only.
Car Wash & Wax
Moving on to the exterior clean up of your car, we have the Casta Gold Class Car Wash & Wax in Rs. 849 only. It's a quick and easy way to clean and protect your car from outside and make it shine. Its extra concentrated formula produces a thick, creamy foam that cleanses and waxes in one step. 
7-in-1 Complete Car Care Bundle
If you want to do a detailed car wash at home, we have the Tonyin Gold 7-in-1 Complete Car Care Bundle that has everything you need.
1. Tonyin Ceramic Crystal Coating Wax with Polishing Sponge 
2. Tonyin Bath And Body Extreme Snow Foam Shampoo 
3. Tonyin Pro Shield Interior Diverse Dressing 
4. Tonyin Eliminate All-Purpose Cleaner 
5. Tonyin Protective Tire Gel
6. Tonyin Steak Free Premium Glass Cleaner 
7. Double-Sided Premium Microfiber Towel
All this comes in a package for Rs. 3,999 only.
Portable Car Air Compressor
You sure can't forget about the car tyres because they need your attention too, especially in this summer heat. So, go ahead and check the air pressure in all the tyres and make sure each one is properly inflated. How'd you do that, you ask? With the SteelMate Car Air Compressor, that's available at a 58% discount and only costs Rs. 2,750.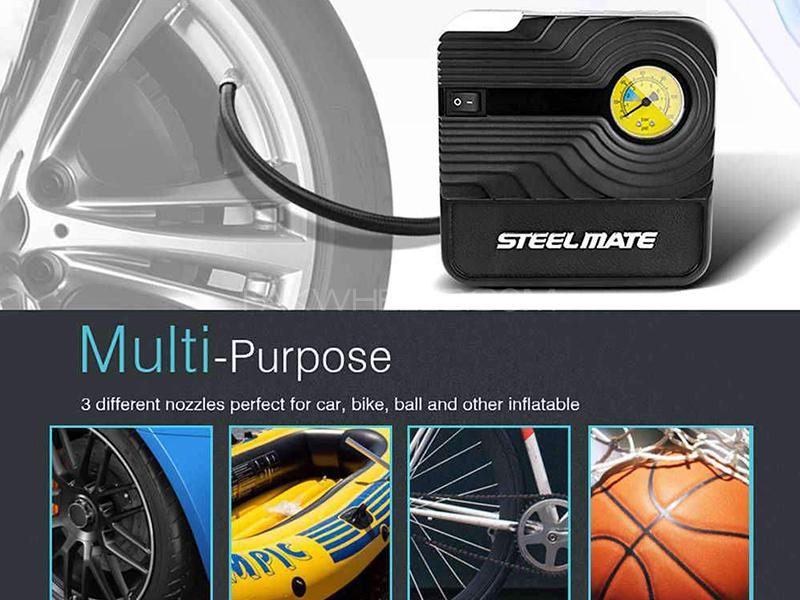 Shop all the above and more auto products and accessories at PakWheels Auto Store with our August Flash Sale. Happy Summers!