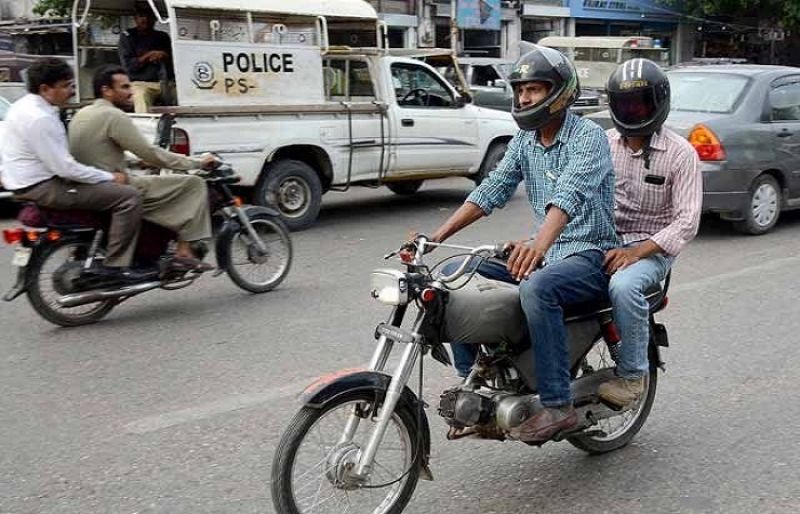 City Traffic Police Lahore has extended the date for pillions to wear a helmet while riding the bike to 30th November 2018.
As per the details, the authority will harshly crackdown on pillion riders from 1st of December 2018, if they found without a helmet. In the meantime, bikers and pillions will be encouraged to wear a helmet as it can save life during an accident, says Chief Traffic officer Liaquat Ali Malik. Earlier, Lahore High Court ordered the authorities to crack down on bikers if their pillion is not wearing a helmet; whether the pillion is a man, woman, child or elderly.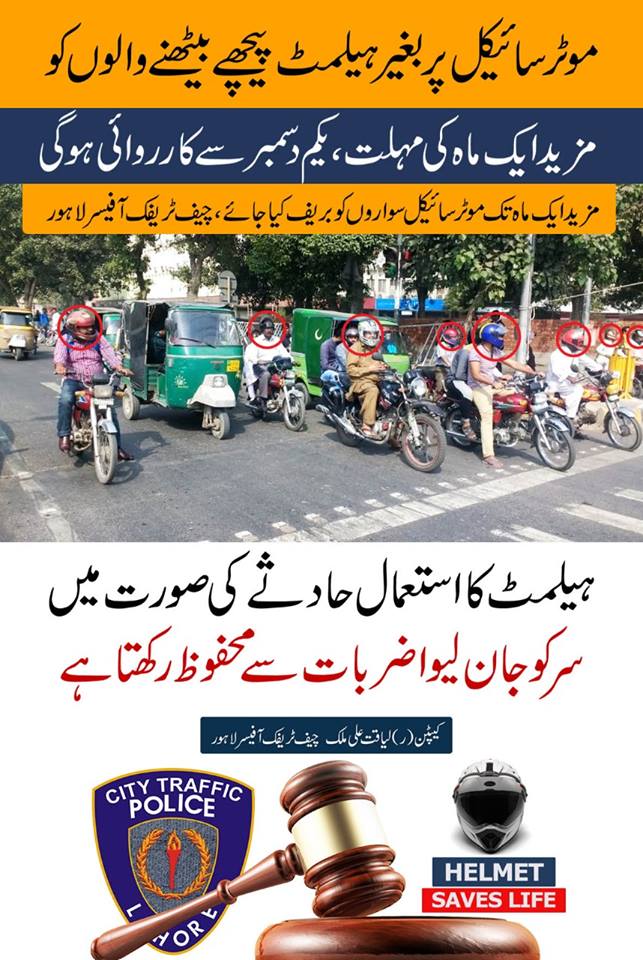 It is to be noted here that authority, after the order of LHC, in a bid to encourage people from wearing a helmet, has issued tickets to more than 2 lac riders till now.
Read Also: Pillion riders should also wear a helmet
Moreover, people who are driving vehicles without keeping driving license while driving or don't have any will face serious fines, after December 2018. The authority has urged the locals to go to the nearest driving license centre and make their driving license as soon as possible to avoid any problem.
Moving onwards, starting from today November 1st 2018, traffic police will issue tickets to bikers who have not equipped the bike with side mirrors. Use side mirrors as they help you manoeuvre the vehicle with ease, said Captain (r) Liaqat Ali Malik CTO Lahore in a public service message.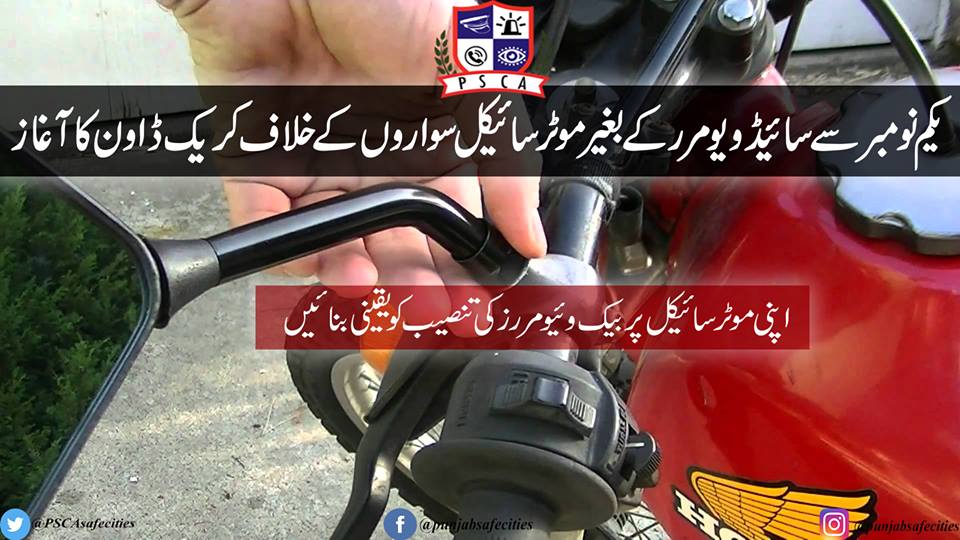 Stay tuned to PakWheels.com for the latest updates.