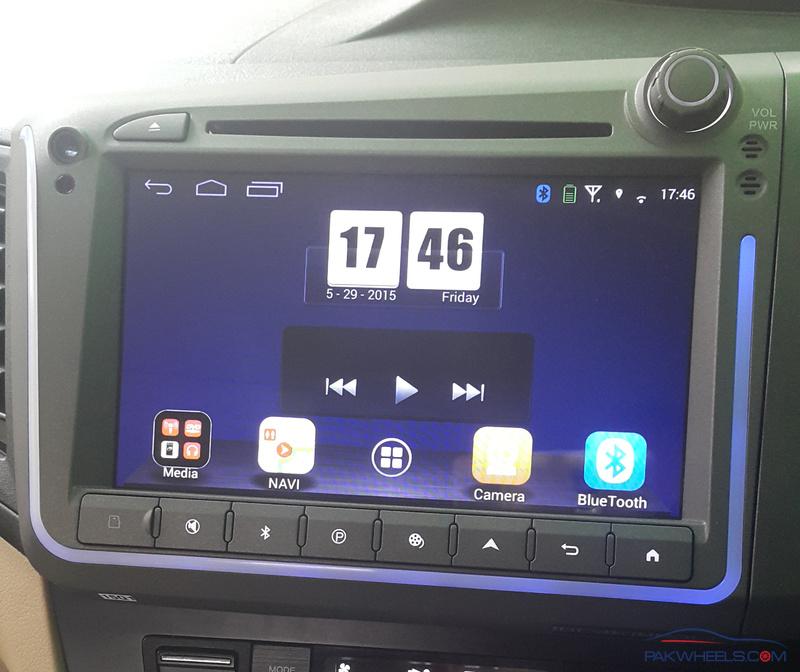 It's not been so long when the folks who own the latest Honda Civic started mentioning about issues they started facing in their multimedia units. Recently, we highlighted this issue with reference to a Pakwheels member [email protected], who brought up the issue on PakWheels Forums. He not only thoroughly highlighted the problems, but he also gave a solution to this problem, which apparently was to get the whole unit replaced by Tacking World, makers of the headunit.
As discussed before, the problem actually was an incapable multimedia and navigation unit, which didn't have the ability to do what it was advertised to do. When asked by Tracking World, they blamed Honda for not giving them enough time for the successful development of the unit, because the unit couldn't go through a proper testing phase.
It's a general perception here in Pakistan that WE, the consumer, have to deal with faults that emerge in our new vehicles and automakers share no responsibility. Our quality standards have dropped to miserable levels. Why? Because we chose this ourselves. We never boycotted any of the particular vehicle for its pathetic quality, but we boycotted the cars that couldn't be sold easily later (resale nahi hai gee).
This whole issue, sounds not much of a deal to people who don't own a Civic, but the ones who do own one, with a 1st and 2nd generation Multimedia/Navigation units, ended up paying almost Rs. 75,000/- extra of their hard earned money. Paying that money and getting a faulty unit for that price, and knowing that even the company isn't going to help you, you realize you've made a mistake.
And going to Honda and asking them to fix it will surely leave you disappointed. They won't fix this and they are not even sorry about it. On the other hand, you can go to Tracking World, hand them your old unit over and pay them Rs 20k on top of it and get a newer updated unit.
Yes, it sounds doable and kinda affordable. But why did this happen in the first place? Honda charged you extra for the multimedia/navigation in your car which turned out to be faulty and then they denied its replacement too, telling the customers to deal with it themselves.
This makes the Tracking World sound like good people that at least they're cooperating and trying to help, but what about Honda Atlas? What are their customer services? Is this the way of ripping someone who spent 2.5 Million PKR on their brand new car? No way. This can't be it. Honda should have admitted their fault and recalled the cars fitted with faulty navigation units.
I solely blame Honda Atlas for not taking the responsibility and creating a mess for the people who bought the Civic. I still hope though, that they will realize their mistake and will try to rectify and compensate their customers.